Heart for the Persecuted Church

Nigeria
One Christian is killed every six hours in Nigeria because of their faith. Many Christians have been forced to live in overcrowded IDP camps with minimal infrastructure and sanitary  care. Thousands of Christian youth have also been relocated to orphanages after losing their parents to attacks from groups like the Boko Haram and Fulani Herdsmen. The Heart for the Persecuted Church is actively taking steps to assist the Christian families of Nigeria that have lost everything to Islamic terror.
IDP CAMP AID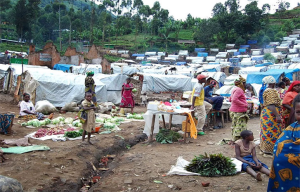 Over the last couple years, the Heart for the Persecuted Church has worked to aid Christians living in IDP camps by providing necessary items to the families that have taken refuge there. In 2022, the Heart for the Persecuted Church ministry built a three classroom building and provided all materials and supplies necessary to facilitate a fully functioning school at an IDP camp in Benue State. This has allowed the children to be in a structured learning environment away from weather influence.
What is needed: There is an urgent need to provide appropriate housing for the Christian families living in Nigeria IDP camps. Our current goal is to raise a necessary $100,000 to purchase materials and build sufficient structures to house the individuals at an IDP camp in Benue State. There are currently 5,500 Christians taking refuge at this specific camp.
ORPHANAGE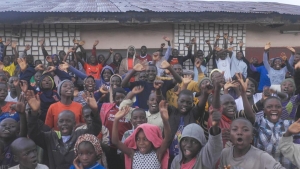 The Heart for the Persecuted Church has worked diligently for many years to support a Christian orphanage in Nigeria that houses children who lost their parents to Islamic terror. In August of 2021 our orphanage in Benue State was attacked and burned down by Muslim Fulani Herdsmen. Years of work including infrastructure, water systems, personal belongings, and a fully functioning farm were lost. Our ministry moved the children to a temporary facility as we worked to create a safer home in Jos.
In October 2022 the children were finally able to move into their new home. There is still much to be done as this orphanage continues to grow.
What is needed: Currently, one of the orphanage school buildings is a temporary facility. Our goal is to complete the third school building in a permanent structure with temperature controls like the other two buildings. These buildings are providing the students a safe place to learn without the distractions of outside elements.
Will you pray for the Christians in Nigeria and help us provide them a safe Christ centered home?  
Religion that God our Father accepts as pure and faultless is this: to look after orphans and widows in their distress and to keep oneself from being polluted by the world. James 1:27 NIV
Christian Victims First
Heart for the Persecuted Church is a project of the Religious Freedom Coalition. To learn more about our different ministries, please visit our main website here.