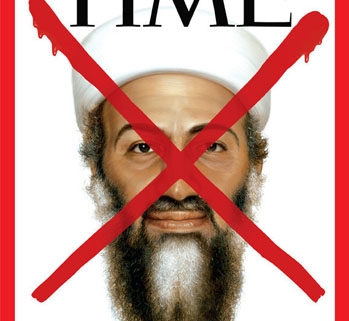 Obama terror victory marred by message errors / A respectful funeral for Bin laden? / Congressman says stop funding Pakistan government / House bans abortion funding / Christian school attacked in Pakistan / Pro Bin Laden demonstrations in Pakistan
USA should stop funding Pakistan!
PRESIDENCY
SCREWING UP VICTORY –
President Barack Obama scored a major victory for America and for himself with the track down and killing of Osama Bin Laden, and then he proceeded to confuse it by telling various versions of that victory. First there was a major fire fight at the mansion of Osama bin Laden lasting 40 minutes in which Bin Laden was killed resisting. The minute I heard this version I knew it was fiction. Any time the SEALs are involved in a 40 minute battle, something has gone horribly wrong. The actual fire fight took less than 2 minutes and the remaining 38 minutes were used to carry off computers, bodies and clean up the general mess of a crashed helicopter. Although that is what happened, this version has still not been told. In the second version the White House said that Bin Laden was unarmed but using a woman to shield himself, refusing to surrender with no time given for the fire fight. The last version had only one of Bin Laden's defenders fighting back and Bin Laden acting cowardly. REALITY: None of the versions, now numbering around six or seven, were ever needed. All the President needed to say was, "We killed him." Thanks to the various versions of events from the White House the UN now wants to investigate the "assassination" to determine if "justice" was done. 
 
RESET IN THE MIDDLE EAST –
President Obama says a "reset" is happening in the Middle East with the so-called "Arab Spring." There is a reset, all right. The new Egyptian government run by the military has now brokered a marriage between the two warring Palestinian factions, Fatah and Hamas. On May 1st Egypt also opened their common border with the Gaza Strip allowing a free flow of materials, including arms. As the BBC put it: "The new call marks a move away from Egypt's past compliance with the United States and Israel, which have strongly opposed the Palestinian authority's campaign to win backing for a unilateral declaration of statehood." Congratulations Mr. Obama, you have a new Middle East; now what will you do with it?
OBAMA ORDERED MUSLIM FUNERAL FOR OSAMA –
Islamic Religious rites were conducted on the deck of the USS Carl Vinson aircraft carrier for Osama Bin Laden before his body was "respectfully" lowered into the Persian Gulf. The body of bin Laden was washed twice in accordance with Islamic practice, and wrapped in a white sheet before being buried at sea. This is the same President Barack Obama who has so little respect for Christian chaplains in the military that he wants them to preach that homosexuality is an acceptable practice. How odd.
THE CONGRESS 
HOUSE PASSES BAN ON ABORTION FUNDING –
On Wednesday the House of Representatives attempted to codify what is widely known as the "Hyde Amendment" with a bill to permanently ban any federal funding of abortion. Democrats, led by radical minority leader Nancy Pelosi, called the bill a "war on women." "This is the will of the American people and it ought to be the law of the land," said House Speaker John Boehner (R.-Ohio) noting that polls show 70% of Americans are against public funding for abortions. HR-3 passed 251 to 175, with 235 Republicans and 16 Democrats voting in favor. The bill must now pass in the Senate which is controlled by Democrat Harry Reid who champions funding for the destruction of the unborn. 
CONGRESSMAN SAYS STOP FUNDING PAKISTAN –
Congressman Allen West (R-FL) has spearheaded the drive to stop funding for Pakistan in light of the United States locating Usama Bin Laden in a mansion in the same city as Pakistan's elite military academy. West also comments on Pakistan's efforts to persuade the Afghan government to abandon the USA in favor of a treaty with China.
See video
RELIGION AND CULTURE 
APRIL 28th CHAIRMAN'S REPORT ONLINE – In this April 28th issue: The Peace Prize President / Ignoring the New Nazis / John McCain Fronts for Obama / Senator Reid Drops "Under God" from Pledge / Congressional Resolution Proposed to Honor King James Bible / Cleared, then Murdered for Blasphemy / Good Friday Disaster Averted in Indonesia 
PLEASE FORWARD THIS E-MAIL TO YOUR FRIENDS. Please mark the Internet version as "like" for Facebook 
INTERNATIONAL 
CHRISTIAN SCHOOL ATTACKED IN PAKISTAN – On Saturday, April 30, stone-wielding Muslims smashed up a Christian school and attempted to attack a church in Lahore, Pakistan. A mob of more than 500 Muslim men gathered in the suburbs of Gujranwala district near Lahore, after Muslim clerics claimed that two pages of a burnt Koran were found in a Christian cemetery. A huge amount of damage was done to the school in an area where about 2.500 Christians live. News reports claim there were arrests, but in the past Pakistan police have never actually filed charges in these types of attacks agaisnt Christians. Read more 
PRO-BIN LADEN DEMONSTRATIONS IN PAKISTAN – Only about one hundred Muslims demonstrated outside the US embassy in London on Friday over the killing of Osama bin Laden, but in Pakistan thousands took to the streets and images of President Obama were burned. This weekend Christians are staying in their homes and guarding their churches in Pakistan as the death of Bin Laden will undoubtedly be used by Muslims as an excuse to attack them once again.
WHY WE SHOULD DE-FUND PAKISTAN – Read my latest opinion editorial on why the billions of dollars of funding to Pakistan must be stopped. Pakistan is oppressive and repressive. Religious minorities are persecuted in Pakistan and much of our money is going to fund a nuclear program that threatens democratic India.  
VISIT OUR INTERNET STORE – Our Internet store has more than books and CD's. There is everything from candy to jewelry and all of it has a Christian theme. Unlike Amazon and other major Internet stores we do not sell porn and satanic materials right beside Christian books. Ours is a real Christian store with tens of thousands of items. Please take a look. The store is located at www.rfcstore.com
https://religiousfreedomcoalition.org/wp-content/uploads/2011/05/Time-Magazine-cover-Osama-Bin-Laden-dead1.jpg
466
349
Air Spark
https://religiousfreedomcoalition.org/wp-content/uploads/2020/03/RFCFinal.jpg
Air Spark
2011-05-06 17:02:59
2011-05-06 17:02:59
Report From Washington - May 6, 2011