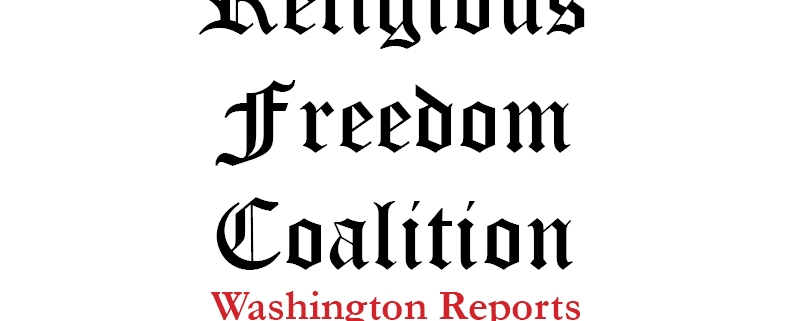 Three good men were imprisoned because a state court ordered a mother to hand over her biological child to a lesbian who had no relationship to the child whatsoever.
I am trying to get one of those men, whom I have known for over thirty years, out of federal prison. The other two, both Mennonite pastors, have already served their sentences.
By the time you receive this edition of the Chairman's Report our attorney will have filed an Amicus brief with the Supreme Court citing reasons to vacate a lower court ruling that sentenced my friend Philip Zodhiates to three years in a federal prison.
The main stream media has kept this story out of the news because they knew Christians would rally to the aid of these men who were sentenced to jail for obeying their consciences.
What "crime" did these men commit? They helped a woman, who had renounced lesbianism and wanted to live in peace with her biological daughter, to escape her former lesbian "husband" who insisted on taking nude baths with the child during visitation. She had met her lesbian "husband" at an Alcoholics Anonymous meeting after living a confusing and apparently abusive childhood.
The woman, Lisa Miller and her "partner "Janet Jenkins, were "joined in civil union" in 2000 in Vermont, one of the first states in the union to recognize "civil unions" between same-sex couples. Lisa had a daughter by artificial insemination in 2002, and then broke off the relationship because she wanted the displays of pornography removed now that a child was in the home. Lisa moved to Virginia, turned her life over to Christ, and began to settle into a rational state of mind, only to be pursued by the madness of the former lesbian "husband" who demanded that she "share" her daughter. In 2007 a Virginia judge agreed to force Lisa to hand over her child for visitations, even though same-sex marriage or "civil-unions" were not recognized in the state of Virginia.
All this occurred in 2009, before our supposedly "conservative" Supreme Court in 2015 declared same-sex marriage a protected "right," but the case dragged on.
Lisa Miller and her seven-year-old daughter fled the country in 2009 with the help of the two pastors and my friend, Philip Zodhiates, who drove her to Buffalo, New York. From there she took a cab across the border to Niagara, Canada and then fled to South America. At the time there was no court order to stop her from leaving, but federal authorities pursued Philip and the two pastors for years, trying to punish them for taking away the lesbian "husband's" rights to a child she had no biological connection to.
The brief we will present to the Supreme Court states there is a clear case of religious discrimination prohibited under the First Amendment to the Constitution. We will also argue that information obtained from Philip Zodhiates' cell phone violated the Fourth Amendment. The Fourth Amendment argument is very important to me, because I deal with persecuted Christians in nations such as Iraq and Syria where our United States intelligence services monitor calls.
Philip and his wife have raised six adopted children from Central America. He is a solid Christian gentleman who is being punished by the Deep State for holding his faith above the current social fad of celebrating homosexuality.
Watch for details of our fight to help win Philip's release from prison at: www.ReligiousFreedomCoalition.org
NOTE: On what I believe was poor legal advice, my friend Philip Zodhiates never attempted to raise funds for his defense. I am now working to have other organizations join me in filing other Amicus briefs at the Supreme Court as Justices decide whether to hear the case and order a new trial, or to vacate the order.
To help with the release of this honorable Christian gentleman who has raised six adopted children and is now 62 years old, please go to www.ReligiousFreedomCoalition/donate
and select the "Supreme Court" option.
[su_button url="https://419fund.com/projects/philip-zodhiates/" background="#0071a1″]Donate to Help Philip[/su_button]
-William J. Murray
https://religiousfreedomcoalition.org/wp-content/uploads/2019/02/RFC-Washington-Reports.jpg
612
792
Air Spark
https://religiousfreedomcoalition.org/wp-content/uploads/2020/03/RFCFinal.jpg
Air Spark
2019-02-06 11:01:00
2019-02-06 11:01:00
Major Move by the Religious Freedom Coalition at the Supreme Court