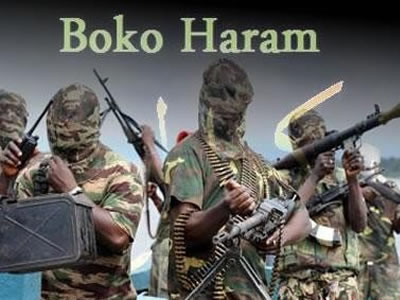 (CNA/EWTN News).- The U.S. House of Representatives voted to reauthorize the U.S. Commission on International Religious Freedom on Tuesday, with commission supporters urging more attention to religious persecution.
"Given the state of religious freedom abroad today, the sobering reality is that the commission's voice is as needed as it has ever been," U.S. Rep. Frank Wolf (R-Va.) said in a July 8 statement.
He said that the religious freedom commission has been "the voice of marginalized, oppressed and persecuted people who dare to worship according to the dictates of their conscience."
The commission, which dates back to 1998, monitors the state of freedom of religion and freedom of thought, conscience or belief as defined by the Universal Declaration of Human Rights and other international agreements. The commission makes independent policy recommendations to the president, the secretary of state, and Congress.
"The commission can be relied upon to consistently give the unvarnished truth about the true state of religious freedom in countries around the globe, whether they are strategic allies or adversaries," Wolf said, lamenting the "bureaucratic morass" he said afflicts the state department during both Republican and Democratic administrations.
Rep. Wolf praised the House's "broad support" for the bill.
U.S. Rep. Randy Hultgren (R-Ill.) also backed the reauthorization.
"As someone with deeply-held religious convictions, I believe that everyone has the fundamental right to profess their faith and practice their religion wherever in the world they may live," Hultgren said.
"By nature, every human being is given certain rights, including the fundamental right of belief, which no government can justly attack. It is in the common interest of humankind to defend those persecuted for expressing their beliefs and practicing their religion."
Hultgren cited the situation of Meriam Ibrahim, a Sudanese woman born to a Muslim father but raised as a Christian. She was sentenced to death in May 2014 for allegedly apostatizing from Islam. She was sentenced to flogging for adultery because Sudanese law did not recognize her marriage to a Christian man.
She gave birth to a daughter in prison while her legs were shackled. She believes that the shackles may have endangered her baby's health.
An appeals court dismissed her sentence on June 23. She and her husband were re-arrested the next day for allegedly forging travel documents, then released again. Her family is now at the U.S. Embassy in Sudan, hoping to move to the U.S.
Ibrahim's situation shows that it is "imperative" to protect religious freedom overseas, Hultgren said.
Wolf stated that religious freedom is "under assault globally."
He noted the exodus of Iraqi Christians from their homes due to violence targeting them, as well as the threat to religious minorities in Egypt and Syria. He also criticized severe restrictions on religious activities in Vietnam, China, as well as governmental and social harassment of religious minorities in Pakistan, Saudi Arabia, and Indonesia.
Robert George, a prominent Catholic thinker who is a law professor at Princeton, finished his term as religious freedom commission chairman on July 1. Dr. Katrina Lantos Swett, President of the Lantos Foundation for Human Rights and Justice, was elected chairman, while George was elected to serve as a vice-chair.
Hultgren thanked George for his service as chairman and added that he looked forward to the leadership of Lantos Swett.
https://religiousfreedomcoalition.org/wp-content/uploads/2013/11/bokoharamfighters.jpg
300
400
Air Spark
https://religiousfreedomcoalition.org/wp-content/uploads/2020/03/RFCFinal.jpg
Air Spark
2014-07-14 11:23:15
2014-07-14 11:23:15
U.S. House Reauthorizes Commission On Internatonal Religious Freedom