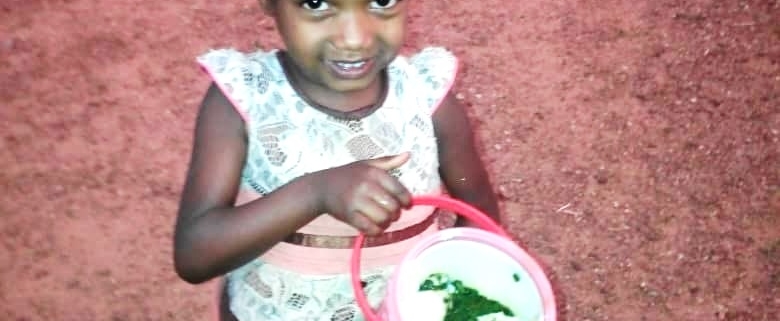 Diapers for Refugees: It was close, but we did it! The March purchase of diapers for displaced Iraqi Christian families has been completed. All funds were transferred by March 10th. There is a huge problem if we fall short –the price per diaper increases. Right now we are providing diapers for 1,080 babies only because we can purchase $31,730 worth of diapers all at once. If we purchase fewer, the price per diaper rises.
In addition, we purchased $2,227 worth of women's sanitary pads and $3,320 worth of adult diapers for special needs elderly in March.
I am now leaning toward doing a major fund-raising push to get in the funds for both the June and September purchases. Most supporters who responded to the poll wanted to increase the size of the program.
I want to see the program increase just as much as you do, but right now I just want to have $37,000 on hand for the June purchases.
Nigerian orphanage: The orphanage we support in Nigeria's Plateau State has requested help with feeding the kids. This past year the Nigerian economy has not done well, so donations are down. Nigerians who are considered Middle Class earn from $480 to $645 a month.

The monthly cost for food at the orphanage is about $50 per child.
BREAKFAST: Gruel every day, with one egg on alternate days (4 eggs per week per child)
LUNCH & SUPPER: Grain based every day, with meat or fish three times in the week.
The food cost is $1.50 per day per child.
I know you are probably a little stunned by the menu, but for an orphanage in Nigeria this is pretty good. However, I would really like to see more protein added, at least to have one egg daily.
Before anything is done, I need to know the level of support I can get for a feeding program, and how supporters would like to have it set up. Should we set up a per child sponsorship program, or should we just set a goal to purchase a certain percentage of the food needed?
Right now there are about 100 kids, so the food cost is about $5,000 a month. Should we commit to that for the rest of the year, or just offer to support additional protein each month?
We have already replaced the water system at the camp and had proper toilets installed. Paying for the food would allow what funds the orphanage has on hand to be used for additional needs such as chairs, desks and mattresses.
As more deadly attacks occur, and more Christian parents die, there are more orphans.
Please pray: The persecuted Christians in the Middle East and Africa need our continued prayers. The needs are great.
https://religiousfreedomcoalition.org/wp-content/uploads/2019/03/Nigerian-Girl-FOOD.jpg
1040
780
Air Spark
https://religiousfreedomcoalition.org/wp-content/uploads/2020/03/RFCFinal.jpg
Air Spark
2019-03-25 12:53:08
2019-08-16 16:08:31
How you can help: Nigerian Orphanage and Diapers for Refugees