I was a little surprised that in the midst of the deadly attacks against Christians in Nigeria this year, that the United States Commission on International Religious Freedom (USCIRF) moved to help an atheist arrested in Nigeria.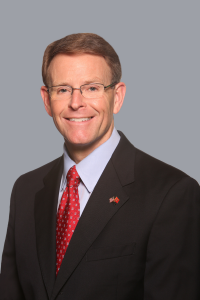 Although Nigeria is "officially" a secular nation, many of the states inside Nigeria are not. Twelve of Nigeria's thirty-six states have Sunni Islam as the majority religion. Those twelve states began Sharia courts after Nigeria's "decentralization" in 1999. A Sharia court may treat "blasphemy" against Islam as deserving of severe punishments up to and including execution.
The atheist in question is Mubarak Bala, president of the Humanist Association of Nigeria. Mr. Bala was detained in Kaduna State. Kaduna introduced Sharia courts in 2000. Those courts have the same power as criminal courts. He is accused of blasphemy against Islam. He has not been heard from since his arrest in April.
My long time acquaintance and noted Christian activist Tony Perkins was appointed by President Trump as the chairman of USCIRF. Tony Perkins is also the head of the Family Research Council and in that position has done much to promote the cause of Christ and social conservatism both across the nation and on Capitol Hill.
Perkins made the following statement regarding the atheist Mubarak Bala: "USCIRF is alarmed by this arrest, which appears to be for Mubarak Bala's peaceful exercise of his rights to both freedom of expression and freedom of belief. The fact that Kano State frequently enforces Sharia law makes the situation particularly worrisome."
The USCIRF complaint about the mistreatment of an atheist during the continued killings of Christians in Kaduna State is actually understandable — in Washington, DC think tank logic. It was this same logic that labeled Islam a "religion of peace" shortly after the 9-11 attack, and it was the logic that referred to al-Qaeda and the Islamic State as "extremists" without mentioning Islam.
American officials hesitate to complain about the treatment of Christians for fear of being called "crusaders" in the Muslim world. The State Department will instead refer to "minorities."
I honestly believe that Tony Perkins, as chairman of USCIRF, and Ambassador Sam Brownback, as Ambassador at large for International Religions Freedom, are doing the best they can considering the prevailing logic on Islam that permeates every aspect of our government.
It is the same fear-driven logic that drove President George W. Bush to forbid Christians in Iraq to form their own militia to protect themselves, while allowing both Shia and Sunni Muslims to organize militias after the American invasion that toppled Saddam Hussein.
William J. Murray, President
https://religiousfreedomcoalition.org/wp-content/uploads/2020/07/nigeria-162376_1280.png
853
1280
Claire Marlowe
https://religiousfreedomcoalition.org/wp-content/uploads/2020/03/RFCFinal.jpg
Claire Marlowe
2020-07-15 08:02:00
2020-07-10 10:26:23
United States Helping the Atheists of Nigeria