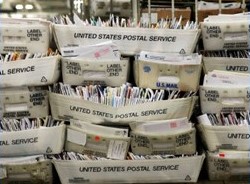 Fund raising down: Funding for the Christmas programs is well behind, and I have been unable to transfer funds according to our schedules.
Is the funding really down, or is there a Satanic attack on our Christmas program again this year? The attacks in 2021 were brutal but the Lord protected and provided!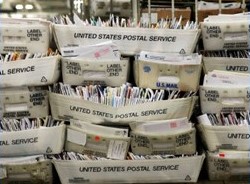 Last year just before the Christmas events were to begin, our office was flooded and there was so much damage that it was unusable for two weeks.
During the time our office was flooded the Post Office had a mysterious hold on our inbound mail. For three weeks we received no mailed in donations.
The Post Office finally discovered the error but then could not locate several trays of our mail that should have been delivered to us.
Through all the turmoil the Lord provided!
All the Christmas for Refugees programs went on as scheduled although some gifts to families were delayed.
We can do it again this year, regardless of the challenges, but I need your help!
Lebanon is our biggest challenge!
Tens of thousands of Christians have been forced to flee Syria. One-fourth of Lebanon's population are refugees, and the Lebanese currency is in crisis. Help is needed.
In Nigeria my prayer was to add two more smaller Christian orphanages to the Christmas for Refugees program. Please pray that despite current problems we will prevail!
Christmas Matching Gift will help: To carry out all planned programs this year the budget was $390,000. Inflation will now push us past that amount. We can still make it with the Christmas Matching Gift Fund. The matching gift funding is urgently needed, and I ask anyone planning on helping to please send their gift as early as possible so it can be doubled.
Christian refugee children are at the bottom of the barrel when it comes to receiving aid from the UN, the EU or USAID. Our Christmas programs help the children and their families, and also lift their spirits.
Our Christmas programs deliver something that no UN, EU or USAID program will deliver. We deliver the affirmation of the love of Jesus Christ for His church. We bring them the joy of Christmas and the knowledge of Salvation through Jesus Christ.
The matching gift fund limit has not been reached! Please pray about helping the children of the Middle East and Nigeria have a true Christmas this year.
William J. Murray, President
https://religiousfreedomcoalition.org/wp-content/uploads/2022/10/Picture1-1.jpg
184
250
Claire Marlowe
https://religiousfreedomcoalition.org/wp-content/uploads/2020/03/RFCFinal.jpg
Claire Marlowe
2022-10-11 13:25:48
2022-10-11 13:28:58
Christmas for Refugees 2022 Planning