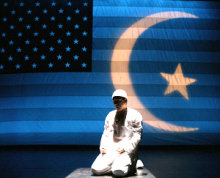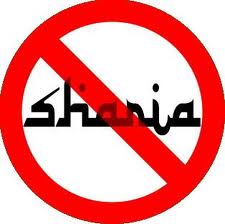 NASHVILLE, Nov. 9, 2011 /Christian Newswire/ — The Constitution or Sharia; Preserving Freedom Conference will take place at the Cornerstone Church in Madison, Tennessee, a suburb of Nashville, this Friday, November 11, starting at 10 AM.
According to William J. Murray, chairman of the Sharia Awareness Action Network (www.shariafreeusa.com), the conference organizer, yesterday, registrations passed 350. Between the day and evening sessions, close to 500 are expected to attend. When the venue was the Hutton Hotel, which breached its contract with the conference, fewer than 200 were expected.
"This will be the first national conference on Sharia and the creeping Islamization of America," Murray noted.
"We have an exciting lineup of speakers, including: Frank Gaffney (Center for Security Policy), Mathew Staver (Dean of the Liberty University Law School), Wafa Sultan (women's rights advocate), Steve Gill (syndicated talk show host), John Guandolo (an FBI Special Agent for 12 years and counter-terrorism trainer), Brigitte Gabriel (President, ACT! for America) David French (American Center for Law and Justice), Michael DelGiorno (WTN talk show host), Lou Ann Zelenik and Andy Miller (Tennessee Freedom Coalition), Rabbi Jonathan Hausman, Bishop E,W. Jackson, Sr., Don Feder (former syndicated columnist) and Tennessee State Representative Rick Womick." For a complete list of speakers and conference schedule, go to shariafreeusa.com/conference-schedule.
Topics include: "Overview and Unity of Islamist Threat: Depth of Penetration," "Sharia and Legal Action," "Dehumanization of Women Under Sharia," "Fighting Islamist Propaganda in the Media," "Islamophobia: a Created Crisis to Crush Dissent," "The European Experience," "Grassroots Organizing Against Sharia, Including Mega-Mosques," "The Muslim Brotherhood In America," "Religious Persecution Under Sharia," "Unmasking The Assembly of Muslim Jurists of America," and "Defending Liberty In Legislatures."
There is a reduced conference fee of $20. The morning session runs from 10AM to 12:30PM, lunch (with a speaker) 12:30 to 1:15, afternoon session from 1:15 to 5:15, dinner break from 5:15 to 7:00pm and an evening g session, 7-9PM. The evening session is free and open to the public.
The Cornerstone Church has a reputation for championing First Amendment rights. Dutch MP Geet Wilders also spoke there on May 12, 2011.
For more information or to schedule an interview with William Murray, contact Contact: Don Feder, 508-405-1337; Dixie Verum, 202-543-0300
https://religiousfreedomcoalition.org/wp-content/uploads/2011/11/islamUSflag.png
178
220
Air Spark
https://religiousfreedomcoalition.org/wp-content/uploads/2020/03/RFCFinal.jpg
Air Spark
2011-11-09 10:27:54
2011-11-09 10:27:54
The Constitution or Sharia; Preserving Freedom Conference Just Two Days Away -- Attendance Exceeds All Expectations