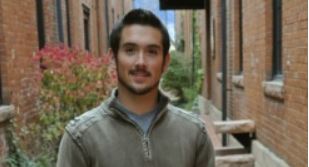 Chase Windebank, a student at Pine Creek High School in Colorado Springs, Colorado, has been banned from discussing the Bible and praying with fellow students during his free time on campus.
The principal of the school claims that Windebanks' actions violate the separation of church and state.
Windebank is being represented by Alliance Defending Freedom (ADF) to defend his right to pray during free time on campus.
According to ADF attorney Matt Sharp: "Far from being unconstitutional, religious speech is expressly protected by the First Amendment and public schools have no business stopping students from praying together during their free time."
ADF attorney Jeremy Tedesco notes: "Public Schools should encourage the free exchange of ideas. Instead, this school implemented an ill-conceived ban that singles out religious speech for censorship during free time."
Read more on this latest case of religious persecution: http://www.wnd.com/2014/11/school-bans-students-from-praying-together/. Buy a copy of Let Us Pray by RFC Chairman William J. Murray.
https://religiousfreedomcoalition.org/wp-content/uploads/2014/11/ChaseWindebank.jpg
167
309
Air Spark
https://religiousfreedomcoalition.org/wp-content/uploads/2020/03/RFCFinal.jpg
Air Spark
2014-11-11 11:36:26
2014-11-11 11:36:26
High School Student Banned From Praying On Free Time