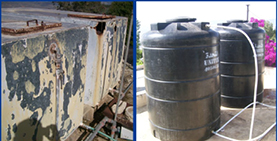 Over a period of 15 years the Religious Freedom Coalition has done much to improve the conditions at a summer camp for Christian youth in Jordan.
Camp *** (name of camp redacted for security) was founded by a good friend of mine more than 30 years ago, and this year one of the camp counselors is a grandson of one of the counselors at the very first summer camp.
Camp *** allows children of different Christian denominations to meet and to develop a closer relationship with the Lord.
During the time the Religious Freedom Coalition has been involved we have done a lot to help improve the camp, including installing a new water system. The state-of-the-art tanks we bought replaced old metal tanks that had rusted through.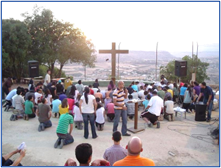 During the years of threats by the Islamic State we repaired the fence that surrounds the camp and installed a video surveillance system. Other improvements and replacements included new refrigerators and a remodeled bathroom.
A few years ago we added playground equipment, and this year we added commercial grade canvas tarps to provide shade for children in the playground area.
Our support of Camp *** has lasted long enough that this year we are replacing mattresses for the second time. They will replace mattresses we bought about ten years ago that have aged out. Like those mattresses, these new ones are thin and useful for kids at a summer camp, but do not last for a long time. They are typical for this type of use.
I cannot emphasize the spiritual growth these children have at Camp ***. In Jordan, the religion of a newborn child is on their birth certificate. If the family is Christian, that is what is on the child's official Jordanian records — even if the family never spent one day in church. The counselors are very well trained, and the entire camp is oriented to spiritual growth. Yes, there is play time, even laser tag and a bounce house. Most importantly, there are also Bible classes meant to help the children understand and strengthen a relationship with the Lord.
Often, children come to understand that they did not have an actual relationship with the Lord, and accept Him as their Lord and Savior at Camp ***. This camp has changed lives, and I have seen the results in adults I have met.
William J. Murray, President
https://religiousfreedomcoalition.org/wp-content/uploads/2022/06/Picture-147-scaled.jpg
1920
2560
Claire Marlowe
https://religiousfreedomcoalition.org/wp-content/uploads/2020/03/RFCFinal.jpg
Claire Marlowe
2022-06-21 13:36:11
2022-06-21 13:36:58
Christian Camp in Jordan