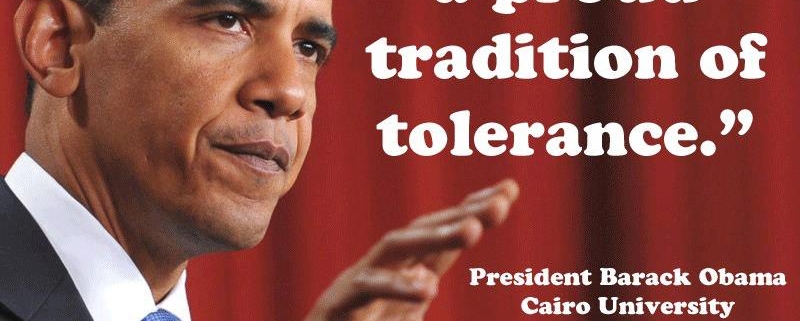 Editor: William J. Murray
In this issue:
Obama's Egypt now under martial law / Obama sends more F-16's to Muslim Brotherhood / Obama's Egypt: Judges gleeful he can order hands cut off / Survey shows most Egyptians against free speech / Obama says unions made Detroit what it is – duh / Rubio blasts UN on Human Rights and Trafficking / FEMA says Sandy damaged houses of worship deserve no help
The Presidency
Egyptians can thank Obama for martial law –
Egyptian President Mohamed Morsi, by issuing a decree this week that allows the military to arrest civilians, has in effect placed that nation under martial law. Morsi will rule by decree as a dictator, he says, only until the vote on a new constitution is held. Then, of course, the new constitution will give him nearly dictatorial power. In September, 2011 at the United Nations, President Barack Obama praised the Arab Spring: "One year ago, Egypt had known one president for nearly 30 years," Obama said. "But for 18 days, the eyes of the world were glued to Tahrir Square, where Egyptians from all walks of life – men and women, young and old, Muslim and Christian – demanded their universal rights." In reality, as sharia law arrives, Christians and women will lose all of the rights they had under the government Obama helped to overthrow.

Obama sends more F-16's to Egypt –
On January 13, 2013 the United States will send four of an ordered twenty new advanced F-16 fighters to Egypt. These will be added to the existing 200 that Egypt already has. Said House Committee on Foreign Affairs chairman, Congresswoman Ileana Ros-Lehtinen of Florida, "The Obama administration wants to simply throw money at an Egyptian government that the president cannot even clearly state is an ally of the United States." There is growing fear in Israel of the weapons being handed over to Egypt by the United States. Malou Innocent, a foreign policy analyst at the Cato Institute said, "Should an overreaction [by Egypt] spiral into a broader conflict between Egypt and Israel, such a scenario would put U.S. officials in an embarrassing position of having supplied massive amounts of military hardware to both belligerents."

Obama: "Unions built Detroit" –
Detroit has lost more than half its population over the last few decades. Virtually all industry has departed the city and the state of Michigan — except for government supported auto makers. Unions and their arcane rules destroyed the industrial base of Michigan by refusing to allow industries to modernize. The current Republican governor wants to attract manufacturing back to the state with Right-to-Work legislation that would end forced union membership. Obama disagrees saying, "You only have to look to Michigan where workers were instrumental in reviving the auto industry to see how unions have helped build not just a stronger middle class but a stronger America." A psychiatrist would refer to this as "magic thought or "delusional thinking."
Congress


Senator blasts UN on Human Rights –
Senator Marco Rubio (R-FL) on Monday spoke out against human slavery and in support of religious liberty around the world. Monday was International Human Rights Day, which was created by the U.N. Declaration on Human Rights in 1948. The U.N., which is run by totalitarians and human rights abusers, seldom lives up to its own declarations. It is refreshing to see Sen. Marco Rubio sincerely denounce human slavery, the persecution of women and the violation of religious liberty around the globe.
Read more
Religion and Culture


FEMA says no to churches and synagogues –
In the wake of Hurricane Sandy, many New York churches and synagogues have discovered that they are ineligible for financial assistance from the Federal Emergency Management Agency (FEMA). FEMA grants are available to a variety of nonprofit organizations; however, houses of worship are not included on the list. Ironically, many of the churches and synagogues of New York provided shelter for those forced from their homes during the storm.
International


Most Egyptians do not want freedom of speech –
About 70 per cent of the Egyptian population will vote in favor of the constitution drafted by Islamists. This overwhelming support for the draft constitution was registered despite the fact that as my colleague Andrew McCarthy re-affirmed on12/8/12, the charter effectively, "denies freedom of conscience," and "denies freedom of expression."
Read more
Obama's new Egypt: Secularist gets prison for blasphemy –
A Cairo court sentenced activist Alber Saber to three years in prison for "contempt of religion." Prosecutors also accused Saber of running a Facebook page that "promoted extremist ideas" and atheism, as well as insulting the divine, prophets and Islamic and Christian religious rites and describing God as weak. Amnesty International called the ruling "an outrageous assault on freedom of expression."
Obama's new Egypt: Cut off hands for theft –
The head of the Egyptian judges' "social club" gleefully describes how under Sharia law he will be able to order amputations for theft.
Read more
More from the Religious Freedom Coalition



New Chairman's Report –
Now available, the December 6th, 2012 edition of the
RFC Chairman's Repor
t is now online. In the current issue: A politician who robs Peter to pay Paul can always count on the vote of Paul. The new central planning machine in Washington will run over the GOP / Obama has a vision of an American utopia not of equal opportunity, but of centrally planned equal outcomes / Jihadists target Christians in Syria / Saudi Arabia financing war on Syria / Obama's lesbian wedding at West Point / Benjamin Franklin: "When the people find that they can vote themselves money that will herald the end of the republic."
Constitution or Sharia DVD –
This is the complete set of DVD's from the November 11, 2011 Constitution or Sharia conference in Nashville, Tennessee. The Constitution or Sharia: Preserving Freedom Conference was the first true national conference on Sharia and the Islamization of America sponsored by major freedom oriented organizations! It was not just another educational conference. How to deal with and stop implementation of Sharia law in the United states was outlined by speakers and in panels.
Order today



Now available at our online store.
Books by William J. Murray
https://religiousfreedomcoalition.org/wp-content/uploads/2012/12/ObamaIslamProud.jpg
600
800
Air Spark
https://religiousfreedomcoalition.org/wp-content/uploads/2020/03/RFCFinal.jpg
Air Spark
2012-12-14 06:09:53
2012-12-14 06:09:53
Report From Washington - December 14th, 2012