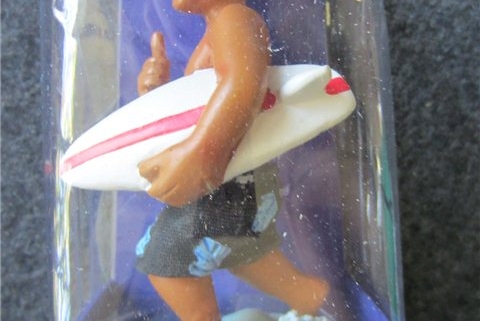 Editor: William J. Murray
In this issue: More Christians murdered in Nigeria / Obama surfs in Hawaii / US debt crisis looms / Obama surfs in Hawaii / Fiscal cliff days away / Obama surfs in Hawaii / Russian adoption heartbreak – whose fault was it? / CNN host: Bible needs amended / Islamists unit to form Syria Islamic state / List of Muslim murders of Christians on Christmas
More Christians murdered as Obama vacations –
 It is a Muslim tradition in Nigeria to invade Christian churches during Christmas services and murder worshipers. This year heavy security limited the carnage to two churches and 
12 dead
with many more injured. So far this year 770 Christians have been murdered by Muslims in Nigeria. There was no comment on the slaughter from the White House and the Boko Haram terror group is still allowed to raise funds in the United States. Meanwhile Obama spent Christmas in Hawaii.
Surfing while Washington burns –
 During the Bush years the media was heavily critical the few times the George W. played golf "during a critical time." The United States is about to default on its debt, we are borrowing 40 cents of every budgeted dollar and President Obama spent a week surfing and playing golf in Hawaii. ABC, CNN, CBS and NBC don't see anything thing wrong with that.
Never waste a crisis –
 "Rule one: Never allow a crisis to go to waste," Rahm Emanuel said, "They are opportunities to do big things." That statement by Obama's then right-hand man has become the motto of the Administration. For months I have been warning GOP leaders that the Administration does NOT want a budget fix. Obama and the far left want a "fundamental" change that will come with our government unable to borrow after December 31st, perhaps even an executive order taking the debt power from the elected Congress.
Congress
Adoption heartbreak –
 Because of insulting and unnecessary language in a trade bill passed by our Congress the Russian government is refusing to allow any further adoptions of Russian children by Americans. Congress banned Russians from coming to the USA who interfere with "freedom of expression." Whatever that means? At the same time we allow Saudi royals who have sex slaves. Chinese generals who run prison labor camps are welcome at the White House. Christian killing Pakistani officials are welcomed as well. We just don't want any "bad" Russians. We need to think about our place in the world before issuing ridiculous insults against other nations in Congress. We are a debtor nation that has to borrow and beg 40% of our Federal budget. Russia is a flat tax nation rolling in energy money. Russia is the third largest holder of our debt. As a debtor nation that begs from rich despots like the Saudis we should not be passing legislation insulting the Russian people. As for human riots violations -These poor kids who need adoptive parents are being punished by the arrogance of our Congress.
New 113th Congress – 
The 113th Congress will meet for the first time on Thursday, January 3rd, 2013 after swearing-in ceremonies. The Republicans will still maintain a majority and Speaker John Boehner will maintain his Speakership. See 2013 House calendar 
here
.
Religion and Culture
CNN host says amend Bible – 
CNN host Piers Morgan is now contending "it's time for an amendment to the Bible" because, like the Constitution, it is "inherently flawed." Morgan, who is not an American citizen, previous said that the Second Amendment of our Constitution needs to be changed as well. It is noteworthy to mention that CNN employs a very large number of homosexuals and lesbians including prime time news anchor Anderson Cooper. (Cooper's husband-wife was recently photographed 
making out
 in a Central Park with another man.) 
Read more

International
Syria –
 Joint Islamist military front – Islamic militias In Syria announce establishment of joint front with a stated goal "to topple Assad's regime and establish a civilized Islamic society governed by religious Muslim law, in which Muslims and non-Muslims alike will benefit from the justice of Islam." These are the hero rebels backed by Barack Obama and both Democrats and Republicans in the House and Senate. 
Read more

Christmas attacks that we know of.

Note that many Orthodox Churches do not celebrate Christmas until January 7th allowing time for even more murders by Muslims –
12/24/2012 Maiduguri, Nigeria- Six people are killed in a Christmas Eve church attack by Religion of Peace gunmen.
12/25/2012 Zanzibar City, Tanzania – A Catholic priest is shot in the chest by Muslim gunmen.
12/25/2012 Peri Nigeria – A pastor and five worshipers are slaughtered in a Religion of Peace attack on a Christmas morning church service.
12/27/2012 Quetta, Pakistan – Christian girl is shot execution style through the head.
More from the Religious Freedom Coalition
New Chairman's Report –
 Now available, the December 24th, 2012 edition of the RFC Chairman's Report In the current issue: William J. Murray writes on the Newtown school massacre / Mike Huckabee Show features Chairman Murray on America's violent society / Do we have more violence crime in America because the church does not preach eternal punishment in Hell any longer? / The Fiscal Cliff is a lot worse that anyone thinks / Taxes to rise regardless of congressional votes. 
Find it here!

Constitution or Sharia DVD – 
This is the complete set of DVD's from the November 11, 2011 Constitution or Sharia conference in Nashville, Tennessee. The Constitution or Sharia: Preserving Freedom Conference was the first true national conference on Sharia and the Islamization of America sponsored by major freedom oriented organizations! It was not just another educational conference. How to deal with and stop implementation of Sharia law in the United States was outlined by speakers and in panels. 
Order today
https://religiousfreedomcoalition.org/wp-content/uploads/2012/12/ObamaSurf.jpg
640
480
Air Spark
https://religiousfreedomcoalition.org/wp-content/uploads/2020/03/RFCFinal.jpg
Air Spark
2012-12-29 09:57:35
2012-12-29 09:57:35
Report From Washington - December 28th, 2012