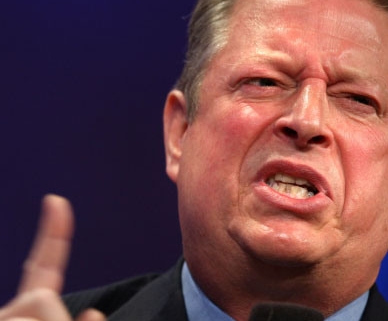 Editor: William J. Murray  In this issue:
Obama rejects "freedom of conscience" for military chaplains / NBC admits censorship of election news / Terror cleric link to 9-11 known by FBI for years / 113th Congress sworn in / 20% of House Members new / 14 new Senators / Al Gore sells TV network to Islamists, takes oil money / F-35's to Turkey and F-16's to Egypt / Egypt's Morsi previously called for war on Israel / Christian beheaded in Syria / Fatwa says rape only women over 14 in Syria / Muslims attack American Jew in Venice
The Presidency


Obama refuses "freedom of conscience" for Chaplains –
Upon signing the 2013 National Defense Authorization. These provisions were specifically inserted by Congress to protect chaplains who refuse to preform "same-sex" marriage. By his refusal to abide by this section of the law Obama is in essence saying he will force chaplains to preform "same-sex" marriages.
Read more

NBC admits election news censorship –
Two days after the national election on November 6, Brian Williams — anchor and managing editor of NBC Nightly News — made a peculiar comment: "With the election now over, it is once again safe to talk about the economy and jobs, Now that it is not a campaign issue, it's back to reality," In other words, because the economy was the weakest part of the Obama reelection campaign we didn't talk about it much.
Read more
Terror cleric link to 9-11 known –
Anwar al-Awlaki was deeply involved in the 9-11 attacks and the FBI new it prior to his invitation to speak on "moderate" Islam at the Pentagon in 2002 according to investigators for Fox News. He booked earlier "test" flights for some of the hijackers. Despite this the Bush Administration and the FBI allowed him to be paraded around various media outlets and to speak at events at the Pentagon and on Capitol Hill.
Read more
Please assist the Religious Freedom Coalition in 2013 –
Funds are urgently needed for Middle East relief projects. Please
donate today
.
Congress


113th Congress sworn in –
I was on Capitol Hill on Thursday, January 3rd as the 113th Congress was sworn in. Only families of the Members are allowed at the actual swearing, but I attended reception with some of those that were elected with the help of the
PAC
of which I am the chairman. My PAC helped elect socially conservative Senators Cruz (R-TX) and Deb Fischer (R-NE). Please note that note a single economic conservative candidate backed by Karl Rove's PAC won. Every candidate Rove backed that ran away from social issues lost.
House: One in five faces new –
There are 82 new Members in the 435 seat House and 14 new Senators. On the House side almost 20% of the Members are new although one did previously serve back in the 1980's. There are also two empty seats because of resignations that occurred before the new 113th Congress even had a chance to convene. The only African-American in the Senate is a Republican. Everywhere I go conservatives champion "term limits" because Congressmen "stay forever." The reality is different: The average length of service for Representatives is currently 9.8 years (4.9 terms) and for Senators is 11.4 years (1.9 terms).
List of 85 new Members
Religion and Culture

Al Gore takes oil money and helps Islamists – Al Gore is helping the advance of radical Islam in the USA by selling his failing TV network for a huge profit to a radical Islamist network that prided itself in showing IED's killing Americans in Iraq. The Al Jazeera network is funded by the government of Qatar. Qatar is controlled by a "royal" family and has no freedom of speech, press or religion. Read more
International


F-16's to Egypt and F-35's to Turkey – I have previously reported that the United States will begin delivery to Egypt this month of advance F-16 fighters and the newest version of the Abrams tank. Our government also approved the sale of ultra-advanced F-35 to Turkey which has declared itself an enemy of Israel. Turkey will purchase a total of 116 of the aircraft to Israel's 55 with delivery through 2017.
Morsi called for war on Israel – So much for the "moderate" Muslim Brotherhood president of Egypt. Recently found iTV interviews of Morsi show him saying in 2010 – "Either [you accept] the Zionists and everything they want, or else it is war," Morsi said, "This is what these occupiers of the land of Palestine know – these blood-suckers, who attack the Palestinians, these warmongers, the descendants of apes and pigs." Read more
Syria: Christian beheaded – A Christian man was beheaded and fed to hungry dogs by the Obama supported "rebels" in Syria who are in reality little more than Islamist bandits who pillage the countryside. Read more
Syria: Fatwa says rape OK – Three hundred thousand Christians forced from their homes so far by the jihadists in Syria. Hundreds of Christians killed and now Obama's Saudi buddies have issued a fatwa approving of rape to boost moral of fighters. Read more
Italy: Muslims attack Jewish tourist – A young American Jew visiting relatives in Venice was brutally attacked by 15 Muslims. The attacks on Jews in Italy have increased sharply the last few years. Read more
More from the Religious Freedom Coalition


New Chairman's Report – Now available, the December 24th, 2012 edition of the RFC Chairman's Chairman's Report In the current issue: William J. Murray writes on the Newtown school massacre / Mike Huckabee Show features Chairman Murray on America's violent society / Do we have more violence crime in America because the church does not preach eternal punishment in Hell any longer? / The Fiscal Cliff is a lot worse that anyone thinks / Taxes to rise regardless of congressional votes
Constitution or Sharia DVD – This is the complete set of DVD's from the November 11, 2011 Constitution or Sharia conference in Nashville, Tennessee. The Constitution or Sharia: Preserving Freedom Conference was the first true national conference on Sharia and the Islamization of America sponsored by major freedom oriented organizations! It was not just another educational conference. How to deal with and stop implementation of Sharia law in the United States was outlined by speakers and in panels. Order today
Books by William J. Murray



Now available at our online store. Books by William J. Murray
https://religiousfreedomcoalition.org/wp-content/uploads/2013/01/algorehate1.jpg
457
388
Air Spark
https://religiousfreedomcoalition.org/wp-content/uploads/2020/03/RFCFinal.jpg
Air Spark
2013-01-04 15:00:10
2013-01-04 15:00:10
Report From Washington - January 4, 2013