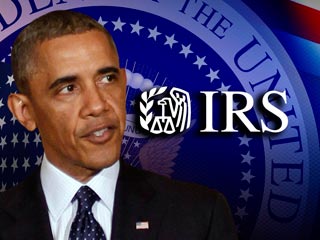 Editor: William J. Murray
Join me in a fact finding mission to Israel – A once in a lifetime mission led by William J. Murray, William Federer and Frank Gaffney, all three experts on Israel and Islamic affairs. Not a standard "tour," the mission includes visits to settlements and military bases plus evening panels. Read more
In this issue:
IRS worked with Planned parenthood to deny pro-life groups tax status / George Soros groups worked with IRS to target conservatives / Obama Administration's work with group linked to terror funding / Congressman almost aborted by his then 17-year-old mom / Congressmen demand answers on radical Christian hater's meeting with Pentagon / Senator demands answers on diplomat's holding slaves / New video on Saudi slavery / Pope canonizes 800 victims of Islamic massacre / Christian leader assassinated / More dead in Nigeria / Bangladesh Islamic violence against the church / Syria rebels brag about being cannibals

The Presidency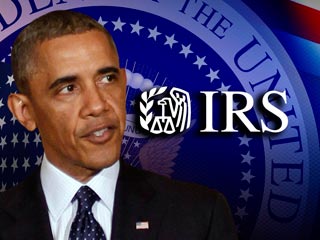 Obama IRS refused tax exempt status to pro-life groups – The IRS didn't just target the Tea Party! The Coalition for Life of Iowa was told by the IRS they would not receive tax-exempt status unless they agreed not to picket/protest, or organize groups to picket or protest, outside of Planned Parenthood facilities. The IRS was acting as an arm of Planned Parenthood. Read more

George Soros funded groups spearheaded IRS probes – Barack Obama's confidante and supporter George Soros funds groups including the Campaign Legal Center, Democracy 21, the Center for Public Integrity, Mother Jones and Alternet; these groups pressured the IRS to target conservative nonprofit groups. The subsequent IRS investigation flagged more than 100 tea party-related applications for higher scrutiny, including applications that included the words "Tea Party" and "patriot." Read more

Obama Administration works with terror finance group – The Obama Administration's relationship with the Islamic Society of North America (ISNA), a U.S. Muslim Brotherhood entity, has grown beyond strictly Muslim-related issues. On May 6, Vice President Biden met with about 20 interfaith leaders including ISNA President Mohamed Magid for two hours to rally religious support for gun control. Read more

Congress
Congressman almost victim of abortion – Representative Marlin Stutzman (R-IN) recently learned that his then 17-year-old mother nearly aborted him in 1975 after her house burned down and she had no place to live. His story is truly gripping. Read more
Congressmen demand answers on Pentagon relationship with militant atheist group – This week 59 legislators sent a letter of concern to Secretary of Defense Chuck Hagel about the Pentagon meetings with anti-Christian atheist Mikey Weinstein. The letter outlines Weinstein's outrageous remarks about Christianity and questions the reasons for the Pentagon agreeing to the meeting with him. Weinstein is apparently an "advisor on religious tolerance" — no, that's not a joke . Read more

Senator on human trafficking –
Florida Senator Marco Rubio has questioned whether the State Department is failing to enforce human trafficking provisions when it comes to foreign diplomats. Rubio was reacting to reports of two Filipino domestic workers held as virtual slaves in a Saudi owned mansion in Virginia.
Read more

No tax dollars for jihadists –
The Religious Freedom Coalition has begun an online petition asking congressmen to speak out against any funding, military or otherwise, to jihadists anywhere in the world. The petition comes at a time the Obama Administration is furnishing help from the CIA, as well as cash and "humanitarian" aid, to jihadists fighting the secular government of Syria. Provide your name and zip code, and a copy of the petition will be faxed to your congressman free of charge.
See petition here
.
Religion and Culture
New video on Saudi slavery –
On May 16th the Religious Freedom Coalition released a new video on the situation of Saudi diplomats holding domestic workers in their Virginia mansion as slaves. The legal word for this slavery is "domestic servitude," but by any name it is slavery.

Pope recognizes victims of Muslim massacre –
Pope Francis celebrated his first canonizations in the course of his Mass in St. Peter's Square last Sunday, giving the Catholic Church over 800 new saints. All but two (a Colombian nun and a Mexican nun) were the "martyrs of Otranto," who were beheaded for their faith after Turkish Muslims invaded their southern-Italian port city in 1480.
Read more

International
Nigeria: Christian leader assassinated – Gunmen of the Islamic Boko Haram group this week assassinated the Rev. Faye Pama Musa, secretary of the Borno state chapter of the Christian Association of Nigeria (CAN). Read more

Nigeria: 14 more dead in Islamic killing spree – Anti-Christian hostility drove an Islamic extremist killing spree in this village in northeastern Nigeria, though the attack was portrayed mainly as politically motivated, an area Christian leader says. Read more

Lebanon: Muslim TV preacher says "if only Hitler had finished off the Jews – In this TV clip of a Muslim preacher in one of the more "moderate" nations where Islam is the majority religion, the accusations fly against Jews. This is beyond anti-Semitic. Read more

Bangladesh: Violence against the church – Yes, that's the same Bangladesh where Kohl's and other stores buy most of their shirts. Scores of people have been killed in the clashes, which erupted in February. At least 37 died earlier this week as police tried to quash protests in the capital, Dhaka, where 70,000 Islamist demonstrators took to the streets on Sunday (5 May), calling for the introduction of an anti-blasphemy law. Read more

Syria: cannibalism and kidnapping – In recent days videos that I will NOT link to from our site show a Syrian "rebel" commander cutting out the heart of a Syrian soldier and eating it raw for a recruitment video. New videos also show rebels lining up and executing, one at a time, dozens of men without trial. The Syria Bishops kidnapped by the USA backed "rebels" are reported in good health but still held. Read about the Bishops

More from the Religious Freedom Coalition
New Chairman's Report – Now available, the May 2nd, 2013 edition of the Religious Freedom Coalition. This edition includes: New campaign to expose Saudi evil / Congressman investigates Saudi arrests of Ethiopian Christians / A humble and righteous congressman revealed / Details of kidnapped Bishops and the fight to release them – READ IT HERE

My Life Without God – William J. Murray's first book, My Life Without God, is now back in print, as 2013 marks the 30th anniversary of his atheist mother's lawsuit to remove prayer from the schools. Murray writes of his life in the dysfunctional home of infamous atheist/Marxist leader Madalyn Murray O'Hair. Learn more

Facebook – Visit us at Facebook for even more stories
https://religiousfreedomcoalition.org/wp-content/uploads/2013/05/ObamaIRS.jpg
240
320
Air Spark
https://religiousfreedomcoalition.org/wp-content/uploads/2020/03/RFCFinal.jpg
Air Spark
2013-05-17 20:17:52
2013-05-17 20:17:52
Report From Washington - May 17, 2013