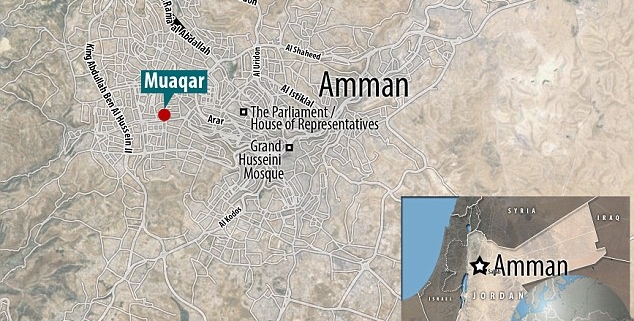 A natural disaster and a Muslim terrorist-made disaster have dropped on Amman, Jordan this weekend.
There is significant flooding in Amman after 40 minutes of heavy rain flooded tunnels, homes, parking lots throughout the city.
The Religious Freedom Coalition's Christmas For Refugees program stores food in a warehouse in Amman and we're still waiting word from our sources there if the warehouse has been flooded or destroyed by the rain.
Please support this important ministry to Syrian and Iraqi Christian refugees who have fled from their countries and now live in refugee camps in Jordan. Pray also for their safety during this period of flooding.
[su_button url="http://christmasforrefugees.org/donate/"]Should Christian refugee children be allowed to celebrate Christmas?[/su_button]
Two American Trainers Killed By Jordanian Officer
Amman was also the site of an Islamist-made tragedy over the weekend.
Two American military trainers were murdered by a Jordanian officer. A South African was also killed in the attack and two other Americans and four Jordanians were wounded.
The U.S.-funded facility is for the training of Iraqi and Palestinian police. Security forces were successful in killing the Islamist officer.
This tragedy isn't new to American forces. Many Americans have been killed over the years in places like Afghanistan in so-called "green on blue" killings by men we were training to fight Islamic terrorists.
Under the Obama Regime, we train our enemies and they turn around and use their U.S.-paid for training to slaughter Americans.
https://religiousfreedomcoalition.org/wp-content/uploads/2015/11/JordanAmman.jpg
489
634
Air Spark
https://religiousfreedomcoalition.org/wp-content/uploads/2020/03/RFCFinal.jpg
Air Spark
2015-11-09 09:56:05
2015-11-09 09:56:05
Heavy Rain & Islamic Terrorism Descend On Amman, Jordan