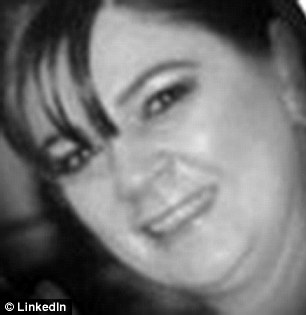 By William J. Murray
When the husband and wife Muslim terrorist team gunned down 14 people in cold blood in Sand Bernardino earlier this week, one of their victims was a mother of three who had already fled from Islamic violence many years earlier.  At the age of 18, Benetta Betbadal escaped with her parents to America following the bloody Iranian Revolution of 1979 that toppled the Shah of Iran.  Prior to President Jimmy carter assisting the fall of the Shah, both Christians and Jews lived for the most part undisturbed in the Muslim majority country.  The Shah, like many other Middle Eastern secular rulers, admired the freedom and equality of the Western nations and banned shariah law, under which non-Muslims are barely tolerated as second class citizens.  In the chaos following the fall of the Shah, Islamic extremists ran rampant, killing and pillaging Christians and all who did not fully agree with them.
Bennetta believed she could live peacefully in America without fear of Islamic persecution and terror, but Muslim terrorists now strike at will everywhere in the world, including the United States. In the once pleasant community of San Bernardino, Islamic terror found her and took her life.
Bennetta Betbadal, a devout Catholic, was slaughtered by Syed Farook and his wife whom he had recently met in Saudi Arabia and brought back to the U.S. under a "fiancée visa."  The pair used AR-15s and handguns to mow down unarmed and defenseless employees of the city health department who were celebrating at a private Christmas party.  Bennetta was among the dead that day.
She had come to the United States with hopes for a peaceful, normal life, first living in New York and then moving to California where she met and married Arlen Verdehyou, a police officer.  After marrying in 1997 they settled in Rialto, California and had three children – two boys and a girl. Their children are ages, 10, 12, and 15.
Bennetta earned a chemistry degree from Cal Poly Pomona and worked as a health inspector.  She also led a team of restaurant inspectors.
[su_button url="http://christmasforrefugees.org/donate/"]Should Christian refugee children be allowed to celebrate Christmas?[/su_button]
Her family issued a statement about Bennetta's death: "it is the ultimate irony that her life would be stolen from her by what appears to be the same type of extremism that she fled from so many years ago."
The statement continued: "Bennetta was proud to work for the people of San Bernardino County.  She loved her job, her community, and her country.  Her greatest love, however, was for her husband, her children and her large extended family."
It is possible that Bennetta was one of the primary targets of the Muslim terrorists when they opened fire on health care workers at a Christmas party.  Another probably target was a Messianic Jew who worked with Farook in the same department.
Barack Hussein Obama, of course, is working to import hundreds of thousands of Muslim immigrants into the United States, with the overwhelming likelihood that among them will be radicals who could ultimately wage war against the "infidels" and "apostates" who will not bow to Islam.  Muslim immigrants by the plane load have already had their tickets paid for and arrived into the welcoming arms of the American welfare state, while at the same time the Obama "Justice" Department cannot find room for 27 Chaldean Christians seeking asylum, and is trying to deport them.
Yes, that's right, just down the coast from San Bernardino, in San Diego, California, a group of Chaldean Christians from Iraq who were seeking asylum from persecution have been detained in jail by the feds for months, most without a hearing, while those who did get a hearing have been scheduled for deportation to various nations that will take them.  This is in spite of the pleas of their families and of the Chaldean church in San Diego.  In another egregious miscarriage of justice, the Justice Department has filed serious criminal charges against a well-respected attorney in Chicago who has spent his legal career assisting Iraqi Christians to immigrate to the U.S.  Attorney Robert DeKelaita faces decades in jail and ruinous fines for having "exaggerated" the persecution faced by his clients in Iraq.  How do you "exaggerate" about a place where just two weeks ago four Christian children were beheaded for refusing to convert to Islam?
After 9-11, Fort Hood, the Boston Marathon, San Bernardino, and many smaller attacks, many Americans wonder why take the risk of admitting thousands of immigrants who have do not want to assimilate and have little to offer the country except to provide jobs for security personal to monitor them.  It is even more puzzling that the Obama administration simply refuses to allow Christians, from the very same war-torn region, to enter into the country even though they pose no security threat, speak English, and have family in the United States willing to sponsor them.  In fact, in the last 5 years, only 53 Christians have been admitted into the United States, while Muslims are brought in by the thousands.
Although fourteen died including Bennetta at the hands of Muslim terrorist couple, the FBI – which is an arm of President Obama's Administration – has refused to call the act terror.  As was the situation with the mass killing by Muslim doctor Nidal Malik Hasan at ft. Hood the Obama Administration will more than likely classify this as act of terror as workplace violence.
More on Bennetta's life is available here: San Bernardino shooting victims revealed including an anti-ISIS campaigner | Daily Mail Online; Victim of San Bernardino shooting ID'd by family spokesperson – Story | FOX 13 Tampa Bay; The victims of California's killer Muslims | New York Post.
https://religiousfreedomcoalition.org/wp-content/uploads/2015/12/SanBernBennettaBet-Badal.jpg
315
306
Air Spark
https://religiousfreedomcoalition.org/wp-content/uploads/2020/03/RFCFinal.jpg
Air Spark
2015-12-07 16:30:55
2015-12-07 16:30:55
Bennetta Betbadal, Christian Victim Of San Bernardino Muslim Killers