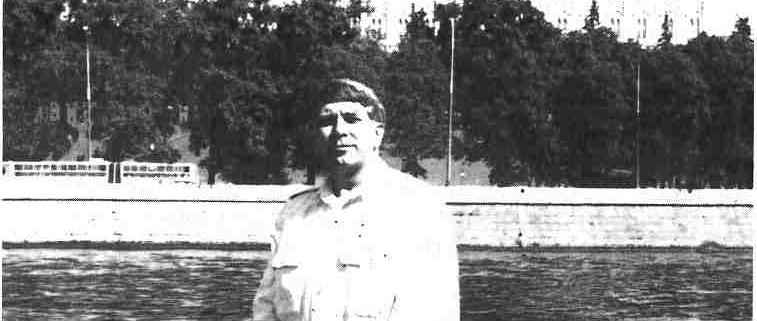 The year was 1990 and the Soviet Union was allegedly "liberalizing" under Mikhail Gorbachev who would become the last leader of the soon to be non-existent nation. Murray soon learned that more than the Russian people had been lied. The CIA and other Western intellegce agencies had portrayed the Soviet Union as a mighty nation, an equal to the United States except in the area of freedom. The Soviet Union was portrayed as one large slave labor camp.
The Soviet Union was no mighty nation. Murray found the capital city of Moscow in a horrid state of decline with sometiems two foot tall grass around the monuments to communism.
Before the coup against Gorbachev he would found both a Bible publishing company and a the first private tour company in the Soviet Union to compete with Intourist.
One of his first reports from the Soviet Union, scanned to PDF from an old flyer is now available and it is an eye opener to those who have forgotten the "monster" that was the Soviet Union prior to the Great Collapse. Photos are period but are black and white.
Have you read William Murray's Utopian Road to Hell?
https://religiousfreedomcoalition.org/wp-content/uploads/2018/02/WJM-Moscow-1990.jpg
644
757
Air Spark
https://religiousfreedomcoalition.org/wp-content/uploads/2020/03/RFCFinal.jpg
Air Spark
2018-02-13 16:00:06
2018-02-13 16:00:06
The Soviet Union: A Third World Super Power