Some loss from water damage: The worst of the rainy season in the area the orphanage is in should be June and July, but on August 11th a storm brought major flooding to the temporary location of our orphanage. Water as high as ten inches ran down the hallways.
Damage from the flood was not significant but it was a message to me that the right decision had been made to go ahead and buy land inside Jos for the new location.
Significant work is being done to ready the new orphanage site for the children.
Even though the new location is inside Jos city and near a government complex, security is still an issue. I want the children to be safe, but it is just as important for the children to feel safe after what they have been though in the past. Before they arrived at the orphanage many of them witnessed their parents being murdered. Some survived being shot or slashed with machetes.
The children felt safe in the Miango orphanage location until the horrors of August 2021 came. The feeling of security for the children was smashed as they escaped just hours before death knocked at their door again.
Sunni Muslim Fulani Herdsmen barred down on Miango, killing  innocent civilians and destroying churches. Christian homes and businesses were destroyed. The children's clothes were lost as every building at the orphanage was burned.
To make the children feel safe at the new location the first thing that was done was to fix all fencing around the entire property and install large very secure gates.
Below I have included various photos showing different states of the work that has been done at the new orphanage site in Jos. In the next newsletter I hope to have photos of completed buildings with the children moving in.
William J. Murray, President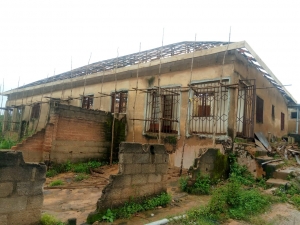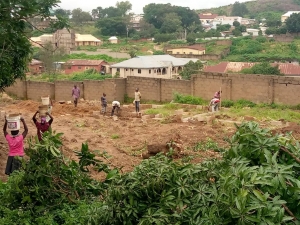 https://religiousfreedomcoalition.org/wp-content/uploads/2022/09/WhatsApp-Image-2022-08-31-at-5.37.57-PM.jpeg
780
1040
Claire Marlowe
https://religiousfreedomcoalition.org/wp-content/uploads/2020/03/RFCFinal.jpg
Claire Marlowe
2022-09-08 13:16:46
2022-09-08 13:27:32
Construction at New Orphanage Site Underway