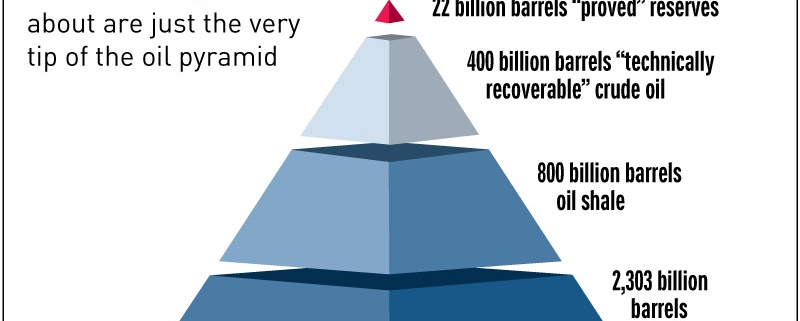 In this issue:
Obama's hatred for domestic energy / Romney the day before his southern defeat / Congressman defends prayer at food pantry / Surprise: The New York Times has a bias against Christianity / Islam: Girl forced to marry rapist commits suicide / In the UK man sentenced to jail for being critical of Islam while UK government says Christians have no right to wear cross in public / Another Christian mother arrested for blasphemy in Pakistan
OBAMA AND OIL –
Mr. President, you are a liar. There are 800 billion barrels of oil just in the Green River Formation, three times the total of Saudi Arabia. We note you use the word "proven" when you claim that the USA only has 2% of the world's oil reserves or just 22 billion barrels, but the word "proven" does not include federal lands and all the areas the government has forbidden drilling. Currently the USA produces 8.5 of the world's oil and 40% of the oil consumed in the USA is drilled right here in the USA. The nutty anti-people green agenda of the Democrat Party just will not allow more oil production in the USA.

ROMNEY THE DAY BEFORE ALABAMA –
The day before he lost Alabama and Mississippi Mitt Romney said, "Sen. Santorum is at the desperate end of his campaign." Santorum won both states. Fearing a loss in Illinois as well Romney is shifting millions of dollars to buy radio and TV time there. The night of Santorum's win in the south Neal Cavuto on the Fox Business channel had seven Romney apologists in a row to explain how any Santorum victory was actually a Romney victory. It is just a little odd that both the left leaning and right leaning news outlets are pushing Mitt Romney as the GOP candidate.
CONGRESS 
CONGRESSMAN DEFENDS FOOD PANTRY –
An Indiana food pantry was recently banned from distributing federal food items because its director routinely offered to pray with clients who had fallen on hard times. Clients received food regardless of their response to the prayer offers, but the organization that administers the federal food program said "The guidelines are no religious (activity) or teaching can be required for providing services." Rep. Todd Young, a Member of the Prayer Caucus, is looking into the situation and according to a spokesperson for his office, "It certainly appears there is a misinterpretation of some rules."
RELIGION AND CULTURE


SURPRISE: NEW YORK TIMES BIAS AGAINST CHRISTIANS –
The New York Times ran an ad by the Freedom from Religion Foundation telling liberal Catholics it was time for them to leave the church. An almost identical ad, with the same format, was sent to the New York Times addressed to "moderate" Muslims asking them to leave Islam. Of course, the Times refused to print that ad. This was such an incredible double standard that the New York Times refuses to even answer media questions about the ads.
Read more
.

MORE FROM THE RELIGIOUS FREEDOM COALITION

CONSTITUTION OR SHARIA CONFERENCE DVD –
This is the complete set of DVD's from the November 11, 2011 Constitution or Sharia conference in Nashville, Tennessee. The Constitution or Sharia: Preserving Freedom Conference, was the first true national conference on Sharia and the Islamization of America sponsored by major freedom oriented organizations! It was not just another educational conference. How do deal with and stop implementation of Sharia law in the United states was outlined by speakers and in panels. Order today

NEW CHAIRMAN'S REPORT –
Now available, the
Chairman's Report for March 8th, 2012
. IN THIS ISSUE: Obama Apologizes for Qur'an Burning / Don't Attack Iran? / Obama Targets Tea Party with IRS / Catholic Senators Help Obama Kill Religious Freedom / Resolution on Iranian Death Sentence for Pastor/ U.S. Judge Says Muslim Attack on Atheist OK / Syria: Targeted Killings of Christians.

LEARN MORE ABOUT SHARIA LAW –
One of the best locations on the Internet to learn about Islamic Sharia law and its effect on the West is
www.shariafreeusa.org
FACEBOOK FAN? Sharia Free USA now has a Facebook page with more than 1,500 followers. Join with us at
Facebook
today!

INTERNATIONAL
MOROCCO: FORCED TO MARRY RAPIST –
A 16-year-old Moroccan girl has committed suicide after a judge ordered her to marry her rapist, according to Moroccan media reports. Last year Amina al-Filali's parents filed charges against their daughter's rapist, a man 10 years older than her but it was only recently that a judge in the northern city of Tangier decided that instead of punishing him, the two must be married.
Read more

UK: YEAR IN JAIL FOR ISLAM INSULT –
On March 6th, 2012 Darren Conway was sentenced to a year in prison for posting anti-Islamic materials in the window of his ground-floor apartment in Gainsborough, Lincolnshire. As the BBC puts it, he was "convicted of a religiously aggravated public order offense for putting anti-Islamic literature in his window." This is Sharia law in action.
Read more

UK: CHRISTIANS HAVE NO RIGHT TO WEAR CROSS
Christians do not have a right to wear a cross or crucifix openly at work, the British government is to argue in a landmark court case. In a highly significant move, ministers will fight a case at the European Court of Human Rights in which two British women will seek to establish their right to display the cross. It is the first time that the government has been forced to state whether it backs the right of Christians to wear the symbol at work.
Read more

PAKISTAN: ANOTHER CHRISTIAN WOMEN ARRESTED FOR BLASPHEMY –
A Pakistani Christian woman has been arrested and charged with blasphemy-on the same day that human-rights activists delivered a petition to the UN on behalf of another Pakistani Christian woman who faces the death sentence on blasphemy charges.
Read more
BOOKS BY WILLIAM J. MURRAY
Now available at our online store:
Books by William J. Murray
https://religiousfreedomcoalition.org/wp-content/uploads/2012/03/US-Oil-reserves.jpg
612
800
Air Spark
https://religiousfreedomcoalition.org/wp-content/uploads/2020/03/RFCFinal.jpg
Air Spark
2012-03-16 21:07:02
2012-03-16 21:07:02
Report From Washington - March 16, 2012