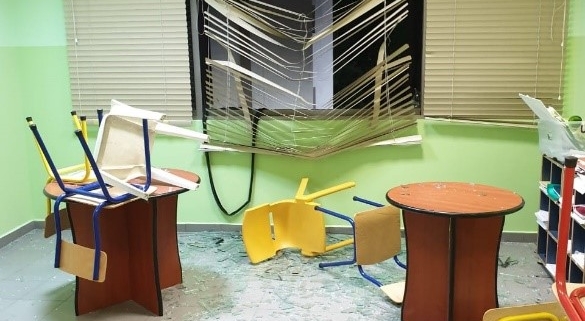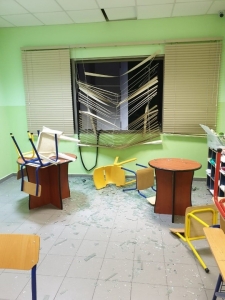 The horrific explosion in Beirut occurred in a predominantly Christian area. Many churches were destroyed or damaged. The Beirut Baptist School was fortunate in that although all the windows were blown out, there was no structural damage to the building.
Thankfully, none of those associated with our ministry partners in Beirut were injured.
The explosion caused by improperly stored chemicals at the dock destroyed much of the downtown area. This disaster occurred as Lebanon was suffering from yet another Covid-19 lockdown and a currency that continues to be devalued.
I have promised to try to help with the window replacements …. BUT …. tens of thousands of windows are broken for miles from the site of the explosion. A lot of people have been trying to buy glass and the price has skyrocketed. This adds to what was already a very bad economic situation for Lebanese Christians.
The blast left nearly 300,000 people homeless! The explosion came at a time that essential products are more than triple what they were a year ago and Christian refugee families are suffering greatly. The currency has dropped 70% in value in just one year!
Just before the August 4th disaster in Beirut, our ministry partner requested help with food for 600 of the poorest Syrian Christian refugee families. The ministry had proposed a program of $55 per month per family for food, which is not much considering the huge drop in the value of the currency.
Without raising funds, I could not agree to help all 600 families, but did agree to help monthly with the food for 60 families after the explosion and loss of even more jobs. Food for the 60 Christian refugee families will cost our ministry $3,300 a month.
That is a commitment of $16,500 for the remainder of the year. My prayer is to increase the number of families we can help during this extraordinarily bad time for Christians in Lebanon. If we can raise $16,500 more, I can make the commitment to help a total of 120 Christian refugee families in Syria with food for the rest of year.
It is our duty to help our Christian brothers and sisters in their time of need in Lebanon. I pray we can help repair the school and assist with food for the poorest.
If you wish to help us meet this goal, please donate at the link below and designate it to "Urgent Lebanon Appeal".
https://religiousfreedomcoalition.org/wp-content/uploads/2020/08/F06.jpg
780
585
Claire Marlowe
https://religiousfreedomcoalition.org/wp-content/uploads/2020/03/RFCFinal.jpg
Claire Marlowe
2020-08-19 13:53:22
2020-08-19 13:55:15
Horror in Lebanon