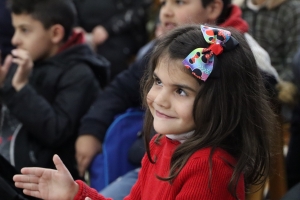 Bethlehem event postponed: One of our Christmas programs had to be rescheduled because of a tragedy involving a family that would have participated. The deaths of two children from the church where the event was to occur stunned everyone.
Pares, age 2 and his sister Meya, age 4, died from exposure to pesticide in an apartment building. A tenet beneath them sprayed about 30 packages of phosphine-type pesticide in his apartment and went on vacation. At most only one package should have been used. The poison seeped into the apartment above, killing the two children and sickening the parents.
Our Christmas event, scheduled for December 22nd was moved to January 4th to allow for the church to mourn the loss of the children.
The pesticide, which is illegal, was used because it is cheap. The poverty in Bethlehem and other towns where Christians live in the West Bank is striking. The average salary in the West Bank is about $800 a month compared to $3,500 a month in Israel.
On average someone working in Israel earns over four times as much as a worker in the West Bank, and Christians have even lower paying jobs. The costs of basics are about the same.
The income of Christian families in the West Bank is lower than that of Muslims because of prejudice and official discrimination.
Each year there are fewer Christians in the West Bank as they migrate to wherever they can to find safety and prosperity. This has occurred for decades. Don't look for Palestinian Christians in the United States. Our government favors Muslim migrants.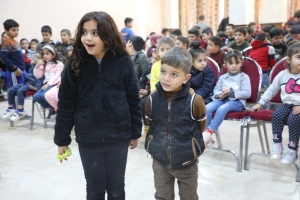 There are now 500,000 Palestinian Christians and their descendants in Santiago, Chile! Our ministry is doing what it can to encourage Christians to stay in the Holy Land, but it is difficult for them.
Riots in Jordan: Our Christmas programs had to be postponed and some moved in Jordan because of riots over fuel prices. Four police officers were killed in the riots including a deputy chief.
What started as demonstrations over an increase in the price of fuel turned violent as members of terrorist organizations became involved, according to authorities.
Our Christmas programs were held, although some later than planned.
William J. Murray, President
https://religiousfreedomcoalition.org/wp-content/uploads/2023/01/IMG_2445-scaled.jpg
1707
2560
Claire Marlowe
https://religiousfreedomcoalition.org/wp-content/uploads/2020/03/RFCFinal.jpg
Claire Marlowe
2023-01-24 11:25:09
2023-01-24 11:26:35
Christmas for Refugees Tragedy