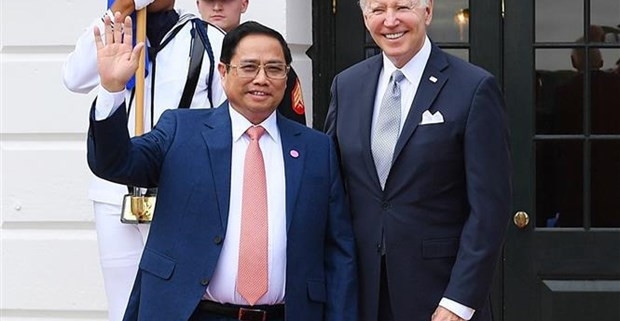 Ignoring persecution of Christians? The communists who run Vietnam are now the best buddies of our State Department. Secretary of State Blinken headed to Hanoi in April to rub shoulders with this despotic communist government.
During the Vietnam war 58,220 American servicemen lost their lives to the communists. Tens of thousands of others had their lives forever changed by the wounds of war. When the last Americans evacuated Vietnam on April 30, 1975 the repression of the Christians of Vietnam began. All freedom was lost.
The repression of Christians continues in Vietnam today.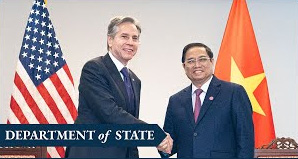 On April 8, just days before Secretary of State Blinken was to arrive in Vietnam, police of Dak Lak Province arrested Montagnard Evangelist Y Krech Bya, a member of the Evangelical Church of Christ of the Central Highlands, as he was hosting an Easter vigil service at his home. He was criminally charged for "sabotaging the national unity policy" under Article 116 of Vietnam's Penal Code, which may carry a sentence of up to 15 years in prison.
Before he departed the United States for Vietnam he was presented a letter signed by more than forty organizations including the Religious Freedom Coalition, Jubilee Campaign, Save the Persecuted Christians and dozens of noteworthy individuals including former Senator Sam Brownback.
More than 300 very brave members of affected churches inside Vietnam also signed the letter.
The letter listed numerous offenses by the communist government against evangelical pastors and church members as well as harassment of Catholic priests. The letter concluded with a demand that Secretary Blinken "… communicate to Vietnamese leaders in no uncertain terms that further engagement between the two countries must be based on Vietnam improving its record for human rights and respect for religious freedom."
Under President Biden's Administration despots have not been discouraged from a path of persecuting Christians, and Vietnam is just one example. During Secretary Blinken's trip to Vietnam there was no mention at all made by him about the persecution of Christians. Why?
"The enemy of my enemy is my friend" is the driving force of American diplomacy. We are courting Vietnam to "stand up" to communist China and as a result our nation looks the other way from communist oppression in that nation.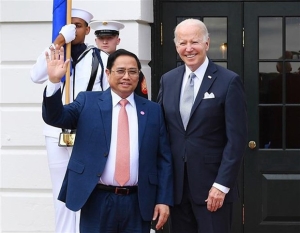 This is not new. The most repressive Muslim nations where Christians have no rights at all are referred to as "our Sunni allies" by our leaders.
President Trump had placed Nigeria on the Countries of Particular Concern (CPC) list for religious freedom violations. As soon as Biden took office, he removed the CPC designation, much to the disgust of Christians and all those who work on religious freedom.
Since Biden removed Nigeria from the CPC list, the repression of Christians has grown worse. Since he was elected in 2015, President Buhari's federal government has appointed mostly northern Muslims to critical offices. An Open Doors analyst stated that those included "security agencies like the army, air force, police, immigration service, the Department of State Services (DSS), customs, Civil Defense Corps, prison service etc." The report went on to state that the same "…applies increasingly for the judiciary in Nigeria, and for key economic sectors.
The jihad against Christianity began with Usman Dan Fodio, a Fulani radical Islamic scholar who began an Islamic jihad in Gobir in 1804, well before the British colonial administration in Nigeria. Christians have been pushed out of the north of Nigeria by incursions since then. The enforced Islamization gained speed in 1999 with the declaration of Sharia states in northern Nigeria.
The newest target is the majority Christian state of Benue which is under constant attack. The last two times I have been in Nigeria there have been fatal attacks on Christians in Benue State. Whenever in Benue, I must travel with an armed escort.
https://religiousfreedomcoalition.org/wp-content/uploads/2023/05/Image-2.jpg
482
620
Claire Marlowe
https://religiousfreedomcoalition.org/wp-content/uploads/2020/03/RFCFinal.jpg
Claire Marlowe
2023-05-16 10:55:48
2023-05-16 10:55:51
Communist Vietnam No Better Than Red China