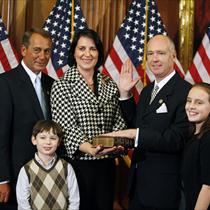 Features:
No Mr. Obama, Muslims were not killed during the attack on the church / Congressman takes oath on oldest American Bible / The Speaker's gavel changes hands, but will social conservatives benefit? / Court bans war memorial / Ground Zero mosque man's road show – Cultural Center now under construction! / Murder of a secularist leader in Pakistan / Imams pray for the killer, not the victim / Iran arrests more Christians / Home of Ann Frank turns antisemitic
AVAIBLE NOW:

PERSECUTION OF CHRISTIANS
–
This week a new editorial I wrote about the violence against Christians has appeared in newspapers and at major Internet news sites. Please help distribute this important article which exposes Muslim violence and the ridiculous claim of "Islamophbia."
PRESIDENCY
OBAMA AND TERRORIST FACTS- On New Year's Eve a bomb exploded in front of a Coptic Christian Church in Alexandria, Egypt and the immediate response from President Obama was to create imaginary Muslim victims. In his statement he said, "I strongly condemn the separate and outrageous terrorist bombing attacks in Egypt and Nigeria. The attack on a church in Alexandria, Egypt caused 21 reported deaths and dozens of injured from both the Christian and Muslim communities." There were no Muslims killed or injured in the blast. The Voice of the Copts reported that there were 45 dead, not 21. Obama is so fearful of offending Muslims that even when they commit heinous crimes he tries to cast them as the victims.
OATH ON OLDEST AMERICAN BIBLE –
Congressman Robert Aderholt (R-AL)) was sworn in this week by Speaker John Boehner in a truly historic way. Aderholt took his official oath-of-office on the very first Bible ever printed in America. Called the "Eliot Bible," it was published in Cambridge, Massachusetts, in 1663 under the title "The Holy Bible Containing the Old Testament and the New." Aderholt was the only Member to use the Eliot Bible for the oath of office. The Bible was translated into the Algonquian Indian language by John Eliot for his missionary efforts among Native Americans. The congressman and his family are pictured with Speaker Boehner.
THE GAVEL CHANGES HANDS –
It is now Speaker Boehner's and the ramifications are huge for social conservatives. As was former speaker Nancy Pelosi, Speaker Boehner is a Roman Catholic; however there are key differences. Unlike Pelosi, Speaker Boehner is allowed by bishops and priests to celebrate the sacrament, as he is 100% pro-life, Many bills on social conservative issues that Pelosi refused to allow on the floor for a vote, should now be allowed. In addition, this coming December we can look forward to a congressional Christmas tree rather than a "holiday" tree.
COURT BANS WAR MEMORIAL

–
The Mt. Soledad War Memorial has at its center a cross, and for 20 years it has been the goal of atheists and the ACLU to make sure this memorial to those who lost their lives fighting for our freedom is torn down. Now the 9th Circuit Court of Appeals, known broadly as the Nutty Ninth, has order the cross to be removed.
Congressman Duncan Hunter Jr
., who has served in both Afghanistan and Iraq, was quick to call on Attorney General Holder to defend the memorial saying, "The Ninth Circuit's decision is a disservice to these men and women and blatantly ignores the Memorial's proud history as a symbol of military service. I'm confident the Memorial will remain intact as the judicial process proceeds, but it's important the federal government does whatever it can to defend the Memorial and ensure it remains untouched."
NEW DECEMBER 22nd CHAIRMAN'S REPORT –
Issue highlights: Pakistani pastor set on fire / Mayor Bloomberg sued over Ground Zero mosque / Obama the messiah has no crown and he doesn't know the national motto / Congressional liberals go down in flames / The Justice Department sues a school to give a Muslim teacher special rights / More international
CULTURAL CENTER UNDER CONSTRUCTION NOW! –
Mayor Bloomberg claims that the "Muslim community center" at Ground Zero is desperately needed as a community center for lower Manhattan. The Cordoba Initiative and the developer, Sharif El-Gamal, say the 15-story Muslim Center will fill a need for meeting halls, dorms, recreational facilities and swimming pools in the area. However, there is a $73 million, 60,000-square foot community center under construction just a few blocks away that may open as early as the end of this year. Read more at our dedicated
no911mosque site
!
TAKING HIS SHOW ON THE ROAD –
The slumlord imam and Ground Zero mosque promoter, Feisal Rauf, has decided to take his show on the road starting with the Muslim community in Detroit. He will then be paid huge fees by radical universities such as Harvard, Yale, Georgetown and the University of North Carolina to promote the Ground Zero mosque. To "protect him" the meetings are closed to all those who may disagree with him. Question: Why isn't this done for Ann Coulter when she speaks at colleges?
NO 911 MOSQUE –
Visit the RFC site dedicated to the Ground Zero mosque controversy at
www.no911mosque.org
INTERNATIONAL
MURDER OF A SECULARIST – In Muslim nations it is often the secularists who are true heroes fighting Islamic oppression. Salman Taseer, the governor of Punjab province in Pakistan, was gunned down by his own body guard for his courageous criticism of Pakistan's blasphemy law. It is this law that was used to sentence Asia Bibi, a Christian, to death. No statement on Taseer's assassination was issued by the White House. The independent US Commission on International Religious Freedom did condemn the slaying and stated, "We urge Pakistan to eliminate its blasphemy law, which impedes freedom of religion and belief and can only weaken its internal security and stability.'
PRAYERS FOR THE KILLER, NOT THE VICTIM – Supporters of Salman Taseer's killer, Mumtaz Qadri, gathered at the court in Islamabad. As he was taken by the crowd, they hugged him and showered him with rose petals to show their support for his murderous act. More than 500 scholars of the Jamaat-e-Ahl-e-Sunnat signed a letter telling Muslims not to offer the funeral prayers for Governor Punjab Salman Taseer nor to mourn his death saying, "There should be no expression of grief or sympathy on the death of the governor, as those who support blasphemy of the Prophet are themselves indulging in blasphemy." These scholars are considered to be "moderate" Muslim leaders by Western standards.
IRAN ARRESTS CHRISTIANS ON CHRISTMAS DAY – The Iranian government has arrested more than 70 Christians in the past two weeks including 25 that were arrested in the early morning hours of Christmas Day. Most of those arrested were in Tehran Province where the governor, Morteza Tamaddon, said "the leaders of this movement have been arrested in Tehran province and more will be arrested in the near future." He called those arrested "tabshiri" which means missionaries and said that "their conspiracy was unveiled quickly and the first blows were delivered to them. Because Iran is a closed Islamic society without civilized rule, it is difficult to obtain information on those arrested or their condition.
THIS WAS THE HOME OF ANNE FRANK – Before the Nazi occupation of the Netherlands, there were 140,000 Jews there. Today the number is decreasing rapidly because of antisemitism as the number of Muslims grow. There are now just 30,000 Jews in the Netherlands while the Muslim population is estimated at more than 500,000, and this has caused some very public crimes such as the beatings of rabbis on the street. There is probably a Jewish exodus in Detroit, Michigan as the Muslim population grows along with its inherent antisemitism.
https://religiousfreedomcoalition.org/wp-content/uploads/2011/01/AderholtSwearingIn.jpg
210
210
Air Spark
https://religiousfreedomcoalition.org/wp-content/uploads/2020/03/RFCFinal.jpg
Air Spark
2011-01-07 16:03:24
2011-01-07 16:03:24
January 7, 2011 - Washington, DC