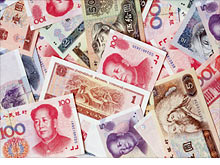 Worshiping Moloch and abortion are one and the same / Human Rights activist asks Obama, "Which girl should die" / What did ObamaCare repeal really do? / No Tax money for abortions / Fed Judge OK'S Sharia Law / Sharia judge for NJ / Telling the truth on the radio / The GZ mosque's new imam / Muslims tell Pope that killing Christians is their "internal affair"
WORSHIPING MOLOCH, HUMAN SACRIFICE –
January 24th is the anniversary of the legalization of murder of the unborn in the United States. Children are killed for the convenience and prosperity of the parents … Just as children were sacrificed to Moloch during biblical times. Read William J. Murray's article which now appears at
World Net Daily
and other sites.  
NEW JANUARY 12th CHAIRMAN'S REPORT –
Issues highlights: Media ignores Ground Zero community center under construction. Terrorists are just folks, too. Obama finds Muslim victims where they don't exist. Oath on oldest American Bible. Court says war memorial cross must go. Elton John, "married" to another man, becomes a daddy. CPAC goes gay-er. The real war on Christmas.

PRESIDENCY 
WHICH GIRL WOULD DIE, MR. PRESIDENT? –
As the anniversary of Roe V Wade approaches and President Hu of China dines at the White House, a Chinese human rights advocate addressed President Obama on the issue of forced abortion. "Just imagine, just imagine, among your two beautiful children, all you are allowed to have is one; the other one has to be put to death," said Chai Ling. Ling's remarks were made as she detailed the chilling statistics of forced abortion and the sterilization policy in China. "As we gather here in Washington, over 35,000 forced and coerced abortions are taking place today in China; every 2.5 seconds a precious baby's life is taken; among every six baby girls, one will never be born simply because she is a girl." Did the president hear her call, or was he too busy selling American debt to China?
Read more

THE CONGRESS 
WHAT DID REPEAL VOTE DO? – All House Republicans plus three Democrats voted this week to repeal ObamaCare, but the legislation cannot pass the Democrat controlled Senate. Was the vote just symbolic? No, according to Congresswoman Michele Bachmann who stated that the vote sent a message to the people that Republicans are keeping their promise and that more work can and will be done. "We are making this our priority issue," the Minnesota Republican said.  
NO TAXPAYER FUNDING FOR ABORTION ACT – This week HR-3 barring taxpayer funding of abortions was filed by Speaker of the House John Boehner and other pro-life congressmen including Chris Smith (R-NJ). In introducing the bill Speaker Boehner said, "A ban on taxpayer funding of abortion is the will of the people and ought to be the law of the land. But current law – particularly as enforced by this Administration – does not reflect the will of the people." The bill is expected to pass the House but meet fierce opposition from a very pro-abortion Senate leadership.

CULTURE AND RELIGION 
FEDERAL JUDGE OK'S SHARIA LAW –
The Thomas Moore Society filed a lawsuit to block AIG, which is owned by taxpayers, from using funds obtained from a federal bailout to promote sharia (Islamic) law. Michigan Federal District Court Judge Lawrence P. Zatkoff, dismissed the challenge, thus allowing AIG to continue using their U.S. government bailout money in support of Islamic indoctrination using sharia compliant financing.
The Thomas Moore Society
will appeal the ruling.
IN NEW JERSEY, A JUDGE FOR HAMAS –
New Jersey, the Garden State, has just taken its first step toward becoming the Sharia State, with Governor Christie's nomination of Sohail Mohammed, an attorney to detained terrorist suspects, to a Superior Court judgeship in Passaic County. The Sohail nomination continues Christie's unfortunate pandering to the American Muslim Union and the Islamic Center of Passaic County.
Read more
WILLIAM J MURRAY ON THE RADIO –
Immediately after the shooting of Congresswoman Giffords, the left-wing accused conservative women of causing the attack. During the two weeks since the shooting I have appeared on numerous radio shows pointing out that it is the liberal media that dehumanizes conservative female politicians. Some of the stations I have appeared on were KTOK – Oklahoma City, WAEB – Allentown, WORQ – Green Bay, KMED – Portland, KJAD – Salina, and KVDW – Jacksonville. In addition this past week I appeared on
Stand For the Truth
, a national program where I discussed several other issues as well. An audio link is available above. I also wrote an
article
on the shooting.

NO 911 MOSQUE!
NEW GZ IMAM CLAIMS TO BE DESCENDANT OF MOHAMMAD! –
Supporters of the Ground Zero mosque were surprised to see their buddy Imam Feisal Rauf suddenly dumped as spiritual leader of what was first Cordoba House and is now known at 51Park. Rauf and his wife Daisy Kahn moved easily through the cocktail party circuit, schmoozing with wealthy liberals like Mayor Bloomberg and Arianna Huffington. Rauf's replacement is unfamiliar to them, and his circle of friends may prove to be quite a bit more radical than Imam Rauf's.
Read more
NO 911 MOSQUE –
Visit the RFC site dedicated to the Ground Zero mosque controversy at
www.no911mosque.org

INTERNATIONAL 
MUSLIMS TELL POPE: IF WE CAN'T KILL CATHOLICS WE WONT TALK TO YOU –
Some leading Egyptian intellectuals, including Al Azhar University president, Sheikh Ahmed el-Taye, and other leading members of the Islamic Research Academy, said they would have no further dialogue with the Vatican because Pope Benedict XVI had criticized the murder of Christians by Muslims. The Pope called attention to "non-Muslims being oppressed by Muslim states in the Middle East" after the most recent bombing of a Coptic Church that killed 23. Sheikh Ahmed accused the Pope of interfering in an "internal affair."
Read more

VISIT OUR INTERNET STORE –
Our Internet store has more than books and CD's. There is everything from candy to jewelry and all of it has a Christian theme. Unlike Amazon and other major Internet stores we do not sell porn and satanic materials right beside Christian books. Ours is a real Christian store with tens of thousands of items. Please take a look. The store is located at
www.rfcstore.com
Posted by William J. Murray at 11:06 AM
https://religiousfreedomcoalition.org/wp-content/uploads/2011/01/Yuan.jpg
165
220
Air Spark
https://religiousfreedomcoalition.org/wp-content/uploads/2020/03/RFCFinal.jpg
Air Spark
2011-01-22 11:42:30
2011-01-22 11:42:30
January 21, 2011 - Washington, DC