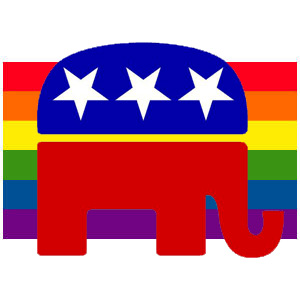 In a full-page ad in the February 7 edition of the Washington Times, a group of conservative leaders, including William J Murray of the Religious Freedom Coalition, say they are deeply troubled by the direction of the Conservative Political Action Conference (CPAC) – which opens on February 10. Click here to see the ad as it appeared in the Washington Times" (including a list of signers).
Vision America President Rick Scarborough said, "For the third year in a row, GOProud will be participating in CPAC. GOProud seeks repeal of the Defense of Marriage Act, without which judges will ultimately legislate homosexual 'marriage.' Last year, GOProud advocated for homosexuals serving openly in the military, which will devastate our armed forces and sacrifice unit cohesion on the altar of 'inclusiveness.'"
Prominent conservative groups boycotting CPAC include the American Family Association, Liberty Counsel, Family Research Council, the Heritage Foundation, Religious Freedom Coalition as well as such leaders as Gov. Mike Huckabee, Sen. Jim DeMint and Sean Hannity.
"Ronald Reagan spoke at CPAC in 1977. But would Reagan be comfortable at CPAC 2011?" Scarborough asked. "Our 40th president spoke of conservatism's three-legged stool, economic, defense and social (family values) issues. Remove one, and the entire structure collapses."
The ad charges: "CPAC is betraying conservative principles and threatening conservative unity by creating the false impression that gay activism is somehow compatible with conservatism." Click here for the ad as it appears in today's Washington Times, including a list of signers.
https://religiousfreedomcoalition.org/wp-content/uploads/2011/02/Goproud1.jpg
300
300
Air Spark
https://religiousfreedomcoalition.org/wp-content/uploads/2020/03/RFCFinal.jpg
Air Spark
2011-02-08 10:01:10
2011-02-08 10:01:10
CPAC is destroying conservative unity