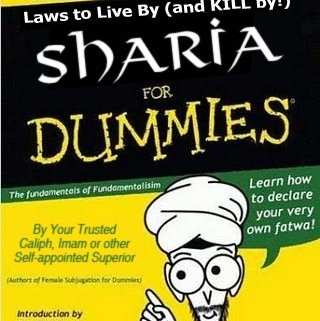 Obama wants freedom for Muslims / As the world burns Obama talks gender and plays golf / Congressmen call for resolution on religious liberty / National Motto is "In God We Trust" regardless of what Obama says / Bill opposing use of foreign laws in US courts / 10% of captures at Mexico border are not Mexicans / Feisal Rauf claims Constitution is sharia compliant / 75% of religious persecution is against Christians / UN blasphemy of religion resolution
NEW MARCH 16th CHAIRMAN'S REPORT ONLINE
-In this issue: Radical imam says Sharia will replace Constitution / Terror attack on our troops in Germany / Congressman King stands firm / Atheists and leftists rally in support of Ground Zero Mosque / Christians in Egypt under attack / Romantic relationship leads to widespread violence / Can democracy survive in the Middle East?
OBAMA WANTS FREEDOM FOR MUSLIMS – Not a word comes from the mouth of President Barack Obama about the horrible persecution of Buddhists, Christians, Hindus and other religious minorities in Muslim nations. However, he is a champion of the rights of Muslims not only in the United States but around the world. The State Department under Obama set up special Internet sites in Arabic that gave instructions on how to use social networking to topple oppressive governments. The results are now seen in Egypt where Christians face almost daily attacks. Although championing "democracy," Barack Obama has not been a champion of secular democracy.  
AS THE WORLD BURNS, OBAMA TALKS GENDER – A few days into the humanitarian disaster in Japan, a major nuclear reactor problem, and the continuing crisis in north Africa and the Middle East, President Obama played golf for most of last Saturday. On his weekly radio address he spoke about how women don't have equal opportunities as men do in American society. He failed to mention that a greater percentage of women receive college degrees than men, but lamented that there were not enough female engineers and mathematicians. Meanwhile Christian women are kidnapped, raped and forced into Muslim marriages all over the world, but that is not his concern.
 
CONGRESSMEN CALL FOR RESOLUTION ON RELIGIOUS LIBERTY – Congressman Trent Franks (R-AZ) and Congressman Heath Shuler (D-NC), co-chairs of the Congressional International Religious Freedom Caucus, introduced a resolution calling for the U.S. to take action to protect religious freedom. The resolution condemns the intolerance that sanctioned recent high profile assassinations in Pakistan including that of Minister of Minority Affairs Shahbaz Bhatti. Tina Ramirez, Director of Government Relations at the Becket Fund, who collaborated with Congressman Franks' office on House Resolution 141 said, "Congress is finally recognizing the dangerous nexus between Pakistan's blasphemy laws and international advocacy for 'defamation' resolutions that defend the harmful effects of those laws on innocent lives. It is inexcusable that the international community has allowed these deaths to occur instead of standing behind the men who were willing to die for the freedom their country and the UN system was intended to protect."
IN GOD WE TRUST RESOLUTION –
On March 17th the House Judiciary Committee has voted in favor of the "In God We Trust Resolution," H. Con. Res. 13. originated by
Congressman Randy Forbes
(R-VA) The Forbes resolution, supported by 64 bipartisan congressmen, reaffirms "In God We Trust" as the national motto and encourages its public display. On the passage Congressman Forbes said, "Today, the House Judiciary Committee asked two simple questions: does the United States still have the right to trust in God, and if so, should it? If the answer is 'yes' to both questions, then the truths we declare to be 'self evident' and the rights we hold as 'endowed by our Creator' are indeed transcendent and cannot be taken away by any government. I applaud the Judiciary Committee for answering 'yes' and reaffirming not only our nation's trust in God, but also our fundamental rights as Americans." As chairman of the Religious Freedom Coalition I wrote
a letter
to Judiciary Committee chairman Lamar Smith thanking him for assisting the passage out of committee of the resolution.
BILL OPPOSING USE OF FOREIGN LAW IN USA –
Congressman Sandy Adams
(R-FL) introduced H.R.973, to prevent the misuse of foreign law in United States federal courts. The bill states: "In any court created by or under Article III of the Constitution of the United States, no justice, judge, or other judicial official shall decide any issue in a case before that court in whole or in part on the authority of foreign law, except to the extent the Constitution or an Act of Congress requires the consideration of that foreign law."  
10% OF CAPTURES AT MEXICO BORDER ARE NOT MEXICAN –
Sen. John Cornyn (R-Texas), told a conference on March 17th that 663 individuals arrested in 2010 as they attempted to enter the US illegally were from countries with ties to terrorism such as Yemen and Pakistan. "Indeed in the last year alone, where 445,000 individuals were detained at the southwest border, 59,000 came from countries other than Mexico. Of the more dangerous one's he said, "These included 663 individuals from special-interest countries like Afghanistan, Libya, Pakistan, Somalia, and Yemen and four countries that have been designated by the U.S. Department of State as state-sponsors of terror – Cuba, Iran, Syria, and Sudan."
Read more 
NO 911 MOSQUE!
RAUF: CONSTITUTION IS SHARIA COMPLIANT –
The Ground Zero mosque man, Imam Feisal Rauf, is on a tour of American universities telling youth that Sharia is not only compatible with the Constitution, but that the Constitution is "sharia compliant." What is his purpose? His pitch is that since the Constitution is compatible with sharia then there is no need to fear sharia law, which prescribes death for homosexuality and under which women have virtually no rights. A recent post at BigPeace.com sort of sums it up with
Sharia for Dummies
.
NO 911 MOSQUE –
Visit the RFC site dedicated to the Ground Zero mosque controversy at
www.no911mosque.org
INTERNATIONAL 
CHRISTIANS SUFFER MOST FROM PERSECUTION –
Aid to the Church in Need this week released a report showing that 75 percent of religious persecution is currently being carried out against Christians. "For millions of Christians around the world," the report states, "persecution, violence discrimination and suffering are a way of life as they live out their faith." Catholic Cardinal O'Brien, said: "Many Christians live in fear because of their pursuit of truth, their faith in Jesus Christ and their heartfelt plea for respect for religious freedom." Aid to the Church in Need is a Catholic organization which keeps track of persecutions.
Read more
U.N. BLASPHEMY OF RELIGION RESOLUTION –
Every year since 1998 the United Nations "Human Rights Council," which is for the most part made up of the worst human rights offenders in the world, has passed a resolution against "blasphemy of religion."It is, of course, introduced by the Organization of the Islamic Conference, has been annually adopted in the General Assembly and is a means of establishing Islam as being above reproach. After two high profile assassinations of officials in Pakistan who opposed blasphemy laws, it appears that the resolution will not be introduced this year. Pakistan usually promotes the blasphemy resolution. Nina Shea reported that a high-level State Department official has told her that the March 2 assassination of Pakistani Minister for Minorities Shahbaz Bhatti, doomed the anti-blasphemy push in the Human Rights Council.
Read more from Nina Shea
VISIT OUR INTERNET STORE –
Our Internet store has more than books and CD's. There is everything from candy to jewelry and all of it has a Christian theme. Unlike Amazon and other major Internet stores we do not sell porn and satanic materials right beside Christian books. Ours is a real Christian store with tens of thousands of items. Please take a look. The store is located at
www.rfcstore.com
https://religiousfreedomcoalition.org/wp-content/uploads/2011/03/sharia_dummies1.jpg
400
320
Air Spark
https://religiousfreedomcoalition.org/wp-content/uploads/2020/03/RFCFinal.jpg
Air Spark
2011-03-18 20:15:37
2011-03-18 20:15:37
Washington, DC Report - March 18, 2011