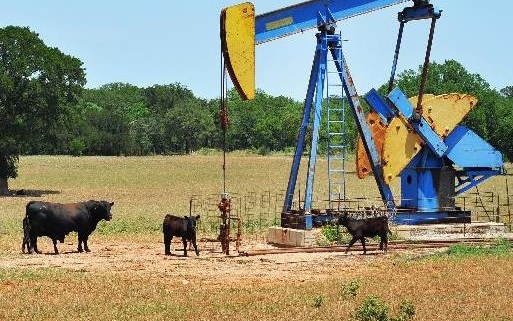 Obama releases oil to punish traders – markets drop / Donate big to Obama and get a big Fed job / Senators want to protect religious freedom in the Middle East / Geert Wilders acquitted / Netherlands hate speech law still in effect / Delta Airlines "no Jew" policy – Is this real? / Muslims kill again in Nigeria / Release Asia Bibi now 
PRESIDENCY 

 KILLING THE MARKETS TO SAVE THEM – Every week for the past six weeks the price of both oil and gasoline has fallen. This week President Barack Obama decided to release oil from the emergency reserves held by the US government. These reserves are for catastrophic situations — not market interference. The last time the reserves were used was during the Katrina disaster when oil wells in the Gulf of Mexico were shut down. The release of oil, coordinated with other nations trying to "stop speculators" from pushing up the price of oil, caused the stock market to drop almost 2%. Did Obama not realize that traders who buy oil contracts also buy insurance on those contracts? The speculators were not hurt, but those issuing the insurance sure were. Because Obama interfered with the market there has been major disruption in the natural trading order. Oil company stocks, which are the backbone of many retirement funds, fell drastically. The effect on the actual price of gas? About five cents a gallon — and that is temporary.
DONATE BIG TO OBAMA, GET A BIG JOB – Does Obama reward big money bundlers with jobs, commissions, stimulus money, government contracts, and more? Well, after two years in office nearly 200 of his biggest donors have received government jobs and posts or won federal contracts worth millions of dollars. This according to a study by The Center for Public Integrity which is available on Iwatch.
THE CONGRESS 
SENATORS: PROTECT RELIGIOUS FREEDOM IN MIDDLE EAST – This week U.S. Senator Roy Blunt (R – MO) introduced legislation that would create a new U.S. Department of State special envoy for religious minorities in the Middle East, aimed at promoting and protecting religious freedoms. U.S. Senator Carl Levin (D-MI), Chairman of the Senate Armed Services Committee, is an original co-sponsor of the legislation. Blunt said, "As we observe political upheavals throughout the Middle East, I expect this bill will encourage the State Department to redouble its efforts to call attention to all religious minorities and demonstrate to leaders in the region that the United States takes religious freedom seriously."
RELIGION AND CULTURE 
WILDERS AND FREEDOM OF SPEECH –
Dutch parliamentarian Geert Wilders was acquitted of "hate speech" charges by a Dutch court, after a circus of a trial during which the government attempted to jail him for telling the truth about Islam. Wilders, who leads the third largest political party in the Netherlands, said, "This is not so much a win for myself, but a victory for freedom of speech." It may be a relief to him that he will not spend the next 16 months in jail, but the way in which he was acquitted did not change the law under which he was prosecuted; it is still on the books.
Read Nina Shea's the decision.
DELTA AIRLINES' NO JEWS POLICY –
Imagine the protests in the streets if Delta Airlines were to tell Muslims that they could not fly somewhere because the local customs would not permit them to enter that country? Those situations are impossible to conceive because they could never happen, right? But Delta Airlines is facing a similar moral dilemma as they get ready to complete an alliance with Saudi Arabian Airlines. The Delta-Saudi deal means adding Saudi Arabian Airlines (SAA) to Delta's SkyTeam Alliance. For the first time, this would allow Delta passengers to fly direct into Saudi Arabia, as long as passengers are not Jewish, do not have a passport from Israel or a passport that is stamped from Israel.
Read more
NEW CHAIRMAN'S REPORT AVAILABLE

CHAIRMAN'S REPORT FOR JUNE 8, 2011
In depth material in this brand new issue: The Obama/Netanyahu battle over the pre '67 boundaries of Israel / Group ad in Wall Street Journal supporting Israel / More than Israel at stake / Congressional resolution supporting Israel / NYT: Burning Qur'an is news; plotting murder is not / ACLU defends Islam / Christian sisters forced to marry same Muslim man / Sharia for Egypt, says Muslim brotherhood / Christians attacked in Sudan  
MUSLIMS KILL AGAIN IN NIGERIA – This past week at least two Christians were killed in an attack on a police station in Abuja, the capital of Nigeria. This is the first suicide bombing outside of the Islamic controlled north of the country and shows that the Islamic terror organization Boko Haram is expanding its operations. Previous killings of security officers, politicians and clerics have occurred in the Muslim north where the group is trying to enforce strict sharia law. The name of the group translates as "Western education is sacrilege."
RELEASE ASIA BIBI NOW –
Pakistani Christians are demanding the release of Asia Bibi, mother of five, who has been falsely accused of blasphemy and jailed for nearly two years. Blasphemy laws in Pakistan are used to blackmail Christians and steal their homes and land. This is just one more outrage. More at
Pakistan Christian Post
VISIT OUR INTERNET STORE –
Our Internet store has more than books and CD's. There is everything from candy to jewelry and all of it has a Christian theme. Unlike Amazon and other major Internet stores we do not sell porn and satanic materials right beside Christian books. Ours is a real Christian store with tens of thousands of items. Please take a look. The store is located at
www.rfcstore.com 
https://religiousfreedomcoalition.org/wp-content/uploads/2011/06/OilWellcattle2.jpg
411
513
Air Spark
https://religiousfreedomcoalition.org/wp-content/uploads/2020/03/RFCFinal.jpg
Air Spark
2011-06-24 20:21:46
2011-06-24 20:21:46
Report From Washington - June 24, 2011