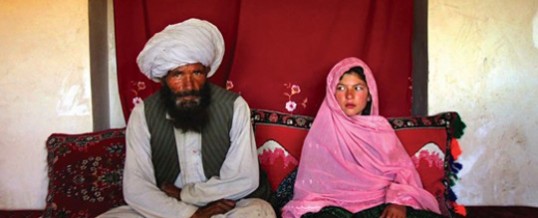 Editor: William J. Murray
Join me in a fact finding mission to Israel – A once in a lifetime mission led by William J. Murray, William Federer and Frank Gaffney, all three experts on Israel and Islamic affairs. Not a standard "tour," the mission includes visits to settlements and military bases plus evening panels. Read more
In this issue: Obama spies on all Americans, except in mosques / Obama's gay ambassadors / Innocent filmmaker jailed by Obama speaks out / Congressmen stand for religious liberty / Senator McCain's rebels kill teen for "heresy" / Congressmen stunned FBI didn't know about radical Boston mosque / No tax dollars for jihadists / Terrorists or partners in freedom? / Afghanistan: Parliament gives OK for child brides / Egypt: Decline of rights under Muslim Brotherhood / Syria: Christians returning as government gains ground / Turkey: Secularists riot in Turkey against Muslim Brotherhood / New RFC Chairman's Report

The Presidency 
 Obama spies on all Americans except in mosques – Barack Hussein Obama claims that it's essential that he spy on every American in order to protect us from terrorism. But, for some odd reason, he excludes mosques from his snooping. Read more

Obama's gay ambassadors – Since Obama became untethered from any concerns about re-election, he's been revealing his true agendas with reckless abandon. His latest move is to announce the appointment of six "gay" activists to serve as U.S. Ambassadors around the world. Read more
Innocent filmmaker jailed by Obama speaks out – Nakoula Basseley Nakoula is the man that Obama and Hillary Clinton wrongly accused of being responsible for the terrorist attack on our diplomatic facility in Benghazi last September 11th. Nakoula says he will complete his film on Mohammed. – Read more
Congress  
Congressmen stand for religious liberty – On June 12th several congressmen took to the House floor to speak out on behalf of religious liberty and conscience in a Special Order event. The leader of this "Conscience and Religious Freedom" Special Order is Rep. Jeff Fortenberry, who is deeply concerned about the violation of conscience and religious liberty in Obamacare's abortion mandate. Read more
New GOP site featured pro-life bill – One of the first bills featured at Majority Leader Eric Cantor's new Internet site was the Pain-Capable Unborn Child Protection Act, introduced by Rep. Trent Franks (R-AZ). Leader Cantor has become a real advocate of social conservative issues. Read more
Senator McCain's rebels kill teen for "heresy" – Senator John McCain's new friends in Syria – the so-called "rebels" who are fighting to overthrow Syrian President Assad – executed a 15-year-old boy in front of his parents. His crime? He was considered a Muslim "heretic" for uttering a comment that offended the Al-Qaeda-linked terrorists. Read more
Congressman finds FBI ignorant on al-Qaeda – Rep. Louie Gohmert (R-TX) grilled FBI Director Robert Mueller earlier this week and found that the director was ignorant of the Al Qaeda origins of the Boston mosque. It was at this mosque that the Boston Marathon bombers probably were radicalized by an Islamist Imam.

Religion and Culture
Terrorists or partners in freedom? – the U.S. government called certain Islamic groups supporters of terror in federal court, and then turned around and called these same organizations "moderates" and embraced them as outreach partners to Muslims. Why" Read more
No tax dollars for jihadists – The Religious Freedom Coalition has begun an online petition asking congressmen to speak out against any funding, military or otherwise, to jihadists anywhere in the world. The petition comes at a time the Obama Administration is furnishing help from the CIA, as well as cash and "humanitarian" aid, to jihadists fighting the secular government of Syria. Provide your name and zip code, and a copy of the petition will be faxed to your congressman free of charge. See petition here.
International

Afghanistan: Parliament gives OK for child brides – Is this what America fought for in Afghanistan? Is this why so many of our best died there? Afghanistan's parliament has rejected a measure that would have barred men from marrying girls younger than 16, saying the proposal ran counter to Islamic ideology. Read more
Egypt: Decline of rights under Muslim Brotherhood – Two members of the United States Commission on International Religious Freedom visited Egypt and confirmed that pivotal rights, including religious freedom are on the decline under the Obama installed Muslim Brotherhood government. Read more Six year old Christian boy kidnapped and killed by Muslims just one example. Read more
Syria: Christians returning as government gains ground – According to John McCain and Barack Obama the "rebels" are the good guys in Syria. Yet the Christians flee when the "rebels" arrive with Sharia law and return when Syrian government forces take back their towns – only to find their churches and homes destroyed by the US supported "rebels." Read more
Turkey: Secularists riot in Turkey against Muslim Brotherhood – The Obama model of combining Islam and democracy is falling apart in Turkey as secularists riot to protest Islamist doctrine being forced upon them. In any Muslim majority nation democracy is just mob rule that represses minorities. Read more
More from the Religious Freedom Coalition
New Chairman's Report – Now available, the June 14th, 2013 edition of the Religious Freedom Coalition. This edition includesIn this issue – More Religious Freedom Coalition newspaper ads exposing the evils of Saudi Arabia / Obama's FBI: Koran is "God's revealed word" / Obama's State Department wants "rights" of terrorists protected / Senator McCain finds the "right" terrorists to back / Beheading in London / UK and Syria share jihadist pain / American woman fighting for jihad killed in Syria – Read it here
My Life Without God – William J. Murray's first book, My Life Without God, is now back in print, as 2013 marks the 30th anniversary of his atheist mother's lawsuit to remove prayer from the schools. Murray writes of his life in the dysfunctional home of infamous atheist/Marxist leader Madalyn Murray O'Hair. Learn more
Christian Bookstore and more – books, CD's, DVD's, cards and much more available at the Religious Freedom Coalition Internet Store. Please visit today!
https://religiousfreedomcoalition.org/wp-content/uploads/2013/06/Child-Brides.jpg
218
538
Air Spark
https://religiousfreedomcoalition.org/wp-content/uploads/2020/03/RFCFinal.jpg
Air Spark
2013-06-14 15:26:21
2013-06-14 15:26:21
Report From Washington - June 14, 2013