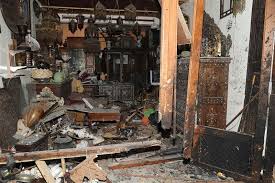 Editor: William J. Murray
Join me in a fact finding mission to Israel – A once in a lifetime mission led by William J. Murray, William Federer and Frank Gaffney, all three experts on Israel and Islamic affairs. Not a standard "tour," the mission includes visits to settlements and military bases plus evening panels. Read more
In this issue: Jihadist welcomed at White House / Obama supported "rebels" behead monk / Obama gay pride / Obama ignores Religious Liberty law / Can Hobby Lobby beat Obamacare? / Religious liberty may die with DOMA / Petition to Congress: Allow Christian terror victims to come to camp in USA / Afghanistan: "Peace partner" attacks Presidential Palace / Syria: Obama's arms boat sinks / Syria: Suicide bomber hits Cathedral – / Turkey: Nation fast becoming Islamist police state

The Presidency 
Jihadist welcomed at White House – An extremist Muslim was invited to the White House and sat with Obama security advisers. He then posted photos of his White House visit at an Islamic hate site. Bin Bayyah lobbied the White House to "take urgent action" to help Syrian rebels. "We demand Washington take a greater role in [Syria]," Bin Bayyah told Al-Jazeera. President Obama later announced plans to arm Syrian rebels. Read more
Obama supported "rebels" behead monk – This week we reported on the murder of a monk in Syria. The next day his beheading was proudly placed on Youtube by the Syrian rebels supported by Barack Obama and John McCain. Youtube finally removed the video but many had copied it. Two Bishops and several priests are still held by Syrian "rebels." Read more
Obama gay pride – Barack Obama, who opposed same-sex marriage when he ran for President in 2008, called the "gay" plaintiffs in the Supreme Court case they recently won, to celebrate with them. Next comes the persecution of Christians who refuse to say that anal sex is normal.
Obama ignores Religious Liberty law – Last year's National Defense Authorization Act (NDAA) included a provision designed to protect the religious liberties of members of our Armed Forces. Obama just ignored it and refused to enact regulations for implementation of the provision. Read more
Congress
Religious liberty may die with DOMA – Congresswoman Michele Bachmann (R-MN) and other legislators have spoken out against the Supreme Court's rulings on DOMA and Proposition 8 which effectively legalized same-sex marriage along with federal benefits for "spouses." These members of Congress pointed out that the decision erodes the traditional family and opens the door to polygamy. Read more
Petition to Congress: Allow Christian terror victims to come to camp in USA – A full investigation must be made by both the House and Senate as to why three Christian kids who were victims of terror were denied visas for a summer camp, while the one Muslim on the same application was approved. Send a free fax to your congressman demanding an investigation.
Religion and Culture
War on the family continues – Just a few days before the Supreme Court decision to legalize marriage based on anal sex I wrote an op-ed for WND on the continued war on the family that began in the 1960's. The Supreme Court forcing the federal government to pay benefits to same-sex partners removes a moral line that opens the door to polygamy. Read more
Can Hobby Lobby beat Obamacare? – Christian-owned Hobby Lobby has won a small victory against the abortion mandate in Obamacare. A Court of Appeals has reversed a lower court ruling that prevented Hobby Lobby from seeking an injunction against the abortion mandate in Obamacare health care coverage. Read more
International
Afghanistan: "Peace partner" attacks Presidential Palace – The Taliban, with whom President Obama has decided to negotiate peace, just this week attacked the Afghan presidential palace and a CIA station in Kabul. Three security officers died as well as the attackers. Read more
Syria: Obama's arms boat sinks – You can't make this up. The container ship MOL Comfort, while carrying arms to Obama's Syrian "rebels," split in half and sank in the Indian Ocean this week. Many of the containers are floating toward Goa. Meanwhile the commander of the "rebels," General Salim Idis said on TV that "Israel is an enemy country. I say that loud and clear." Photo of arms ship sinking

Syria: Suicide bomber hits Cathedral – In Damascus a "rebel" suicide bomber mingled with a group of people queuing for food and other basic necessities handed out by a Christian charity. Odd how these Obama supported "freedom fighters" blow themselves up just like Muslim fanatics. Read more
Turkey: Nation fast becoming Islamist police state – The nation of Turkey is rapidly becoming a police state under Prime Minister Tayyip Erdogan. He is turning the police into his personal army to battle any protesters against his regime. Read more
More from the Religious Freedom Coalition
New Chairman's Report – Now available, the June 14th, 2013 edition of the Chairman's Report for the Religious Freedom Coalition. This edition includes: – More RFC newspaper ads exposing the evils of Saudi Arabia / Obama's FBI: Koran is "God's revealed word" / Obama's State Department wants "rights" of terrorists protected / Senator McCain finds the "right" terrorists to back / Beheading in London / UK and Syria share jihadist pain / American woman fighting for jihad killed in Syria – Read it here
My Life Without God – William J. Murray's first book, My Life Without God, is now back in print, as 2013 marks the 50th anniversary of his atheist mother's lawsuit to remove prayer from the schools. Murray writes of his life in the dysfunctional home of infamous atheist/Marxist leader Madalyn Murray O'Hair. Learn more
Christian Bookstore and more – books, CD's, DVD's, cards and much more available at the Religious Freedom Coalition Internet Store. Please visit today!
https://religiousfreedomcoalition.org/wp-content/uploads/2013/06/Bab-Tuma.jpg
183
275
Air Spark
https://religiousfreedomcoalition.org/wp-content/uploads/2020/03/RFCFinal.jpg
Air Spark
2013-06-28 15:26:29
2013-06-28 15:26:29
Report From Washington - June 28, 2013