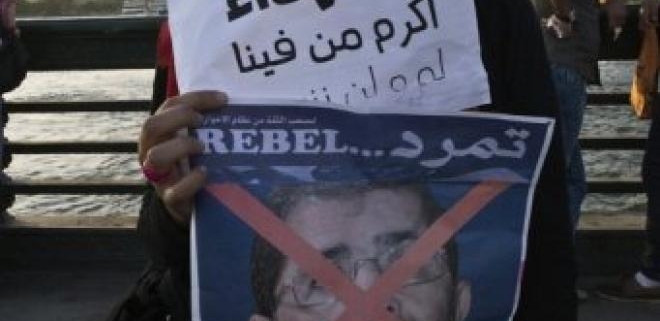 Editor: William J. Murray
Join me in a fact finding mission to Israel – Space now limited! – A once in a lifetime mission led by William J. Murray, William Federer and Frank Gaffney, all three experts on Israel and Islamic affairs. Not a standard "tour," the mission includes visits to settlements and military bases plus evening panels. Read more
In this issue: Obama's man in Egypt tossed out / Obama's proxy war on Christians / Senator Cruz: don't arm Syrian terrorists / Islamic terrorists who wish to kill us / No tax dollars for jihadists / Christian hater has influence with Pentagon / Syria: Towns face mass murder by rebels / Egypt – Many Christian girls kidnapped under Morsi rule / China: Muslims kill another 27 people
The Presidency

Obama's main man in Egypt out – President Obama's Arab Spring which features the installation of Islamists governments in the Middle East derailed somewhat this week as the Egyptian military deposed Muslim Brotherhood President Morsi from power. The current head of the Muslim Brotherhood, Mohammed Badie, was arrested for the deaths of eight protestors outside his headquarters.
Obama's proxy war on Christians – With the recent decision to arm the opposition fighting Syrian President Assad, President Obama has effectively declared a proxy war on Syria's indigenous Christians, yet it is being presented to the American people as a war to safeguard the "human rights" and "freedoms" of the Syrian people. Read more
Congress
Congress in recess – Congress is in recess for Independence Day and will reconvene on Monday, July 8th, 2013.
Senator Cruz: don't arm Syrian terrorists – Texas Senator Ted Cruz was on the Senate floor recently explaining to his colleagues why Obama is wrong to arm Syrian terrorists to overthrow Syrian President Bashar Assad. Cruz's logic is very simple: We shouldn't arm Islamic terrorists who wish to kill us.

No tax dollars for jihadists – The Religious Freedom Coalition has begun an online petition asking congressmen to speak out against any funding, military or otherwise, to jihadists anywhere in the world. The petition comes at a time the Obama Administration is furnishing help from the CIA, as well as cash and "humanitarian" aid, to jihadists fighting the secular government of Syria. Provide your name and zip code, and a copy of the petition will be faxed to your congressman free of charge. See petition here.
Religion and Culture
Christian hater has influence with Pentagon – Mikey Weinstein, the head of the vicious anti-Christian group known as the Military Religious Freedom Foundation, is bragging about his growing influence in the Obama Pentagon. Read more
International
Syria: Towns face rebels mass murder – Obama supported "rebels" have threatened to kill all 50,000 residents of two towns near Aleppo they have under siege unless they surrender. The towns have been cut off from water and food by the "rebels" for nearly a year and that is OK with the West. Read more
Egypt – Many Christian girls kidnapped under Morsi rule – Churches were anxiously awaiting on Friday, July 5, to learn whether Egypt's new president would be able to end massive kidnappings of Christians, many of them Coptic Christian girls, as well as wealthy believers. The abductions have become a sensitive issue for Adly Mansour who was sworn in as interim head of state this week. Read more
China: Muslims kill another 27 people – Muslims attacked police and other people with knives and set fire to police cars in China's restive far-western region this week in violence that killed 27 people, one of the bloodiest incidents since unrest in the regional capital killed nearly 200 in 2009. Read more
More from the Religious Freedom Coalition 
New Chairman's Report – Now available, the July 5th, 2013 edition of the Chairman's Report for the Religious Freedom Coalition. This edition includes: – RFC chairman William J. Murray reports on his China mission / More RFC newspaper ads exposing the evils of Saudi Arabia / Suicide bombings for democracy and more. Read it here
My Life Without God – William J. Murray's first book, My Life Without God, is now back in print, as 2013 marks the 50th anniversary of his atheist mother's lawsuit to remove prayer from the schools. Murray writes of his life in the dysfunctional home of infamous atheist/Marxist leader Madalyn Murray O'Hair. Learn more
Christian Bookstore and more – books, CD's, DVD's, cards and much more available at the Religious Freedom Coalition Internet Store. Please visit today!
https://religiousfreedomcoalition.org/wp-content/uploads/2013/07/Morsi-x-out.jpg
390
660
Air Spark
https://religiousfreedomcoalition.org/wp-content/uploads/2020/03/RFCFinal.jpg
Air Spark
2013-07-05 15:16:09
2013-07-05 15:16:09
Washington Report - July 5th, 2013