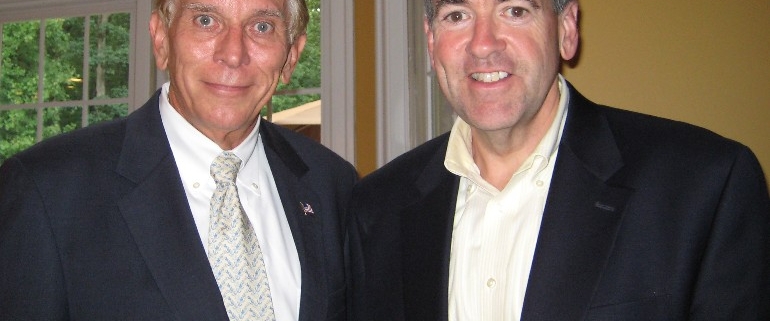 Religious Freedom Coalition Chairman William J. Murray appeared on the Mike Huckabee Report August 5th, 2013 to discuss the car bombing in the majority Christian city of Jaramana in Syria and other atrocities against Christians in Syria by the Barack Obama supported Islamists.
Jaramara is a city just to the South East of Damascus with a population of over 600,000. It is now small town. Almost all of the residents are members of religious minorities. Officially there are 250,000 Christians in Jaramana but this does not include more than 100,000 Iraqi Christians who fled ten years of Islamist terror after the downfall of Saddam Hussein's secularist dictatorship. While U.S, forces allowed Muslim groups to maintain armed militias in Iraq the Christians were disarmed so that George W. Bush could prove to the world he was not a "Crusader." Being unarmed the persecuted and assaulted Christians were forced to flee. Most went to Syria where they are now hunted and killed by Barack Obama supported "rebels."
Murray also discussed the property thefts by the Syrian rebels from Christians as well as forced conversions. The segment between Huckabee and Murray last 16 minutes but goes very quickly.
[contentbox headline="Help Syrian Christians today" type="attention"]The Religious Freedom Coalition has a medical mission to Syria. Only Christian refugees are assisted. Please help with a contribution today – Click on the donate button at the top of page![/contentbox]
https://religiousfreedomcoalition.org/wp-content/uploads/2013/08/HuckabeeWJM2007.jpg
575
770
Air Spark
https://religiousfreedomcoalition.org/wp-content/uploads/2020/03/RFCFinal.jpg
Air Spark
2013-08-05 20:43:34
2013-08-05 20:43:34
Huckabee Show: William Murray exposes attacks on Syrian Christian town