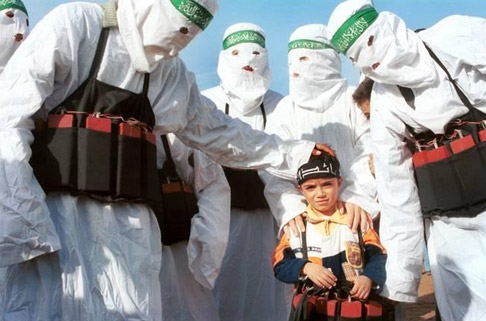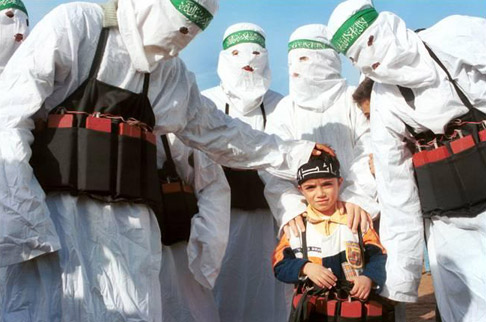 Editor: William J. Murray
Killing Christians in Syria – For the second time in less than one month Islamists supported by the United States have set car bombs in the majority Christian city of Jaramana killing 18 including three children. RFC Chairman William J. Murray appeared on Mike Huckabee's radio show this past week to discuss the attacks on Jaramana by Obama supported "rebels." Read more 
In this issue: Obama ignores mass killing of Christians / Dishonoring those who serve / Former Army officer explains president's "radical transformation" / Senator warns of persecution of U.S. pastors / Congressmen file suit to allow legislative prayer / Congressional resolution on persecution of Copts / Islamists slaughter 120 Kurdish children / Three American jihadists killed / In Philippines Muslims attack school and hospital / Ramadan death toll rising

The Presidency
Obama ignores mass killing of Christians – In the last two weeks there have been two car bombings in the majority Christian city of Jaramana, Syria. Ten were killed in the first bombing and eighteen, including three children, in the most recent bombing this week. Not a word from the White House of protest when Obama's "rebels" kill civilians, including children. I appeared on the Mike Huckabee show this week to discuss the bombings in Jaramana. Read more and find a link to the Huckabee show segment here.
Dishonoring those who serve – August 6, 2013 was the second anniversary of the deaths of more than a dozen members of SEAL TEAM 6 and support personnel who died in the ambush of their Chinook CH-47. Obama ignored the second anniversary of this tragic event. He was too busy giving speeches and then appearing with Jay Leno to discuss playing golf and basketball. Read more
Former Army officer on radical transformation – Retired Army Colonel Lawrence Sellin, Ph.D writes: "The anti-American political philosophies underlying the policies of Barack Hussein Obama can be defined as the juncture of three ideologies: socialism, Islam and opportunistic racism, to foster resentment among minority groups and promote race and class conflict as a lubricant for his radical transformation of the United States." Read more
Congress
Senator warns of persecution of pastors – Senator Ted Cruz (R-TX) recently warned of the coming persecution of pastors for upholding traditional marriage and biblical truth. 

Congressmen file suit to allow legislative prayer – Congressman J. Randy Forbes (VA-04), founder and Co-chairman of the Congressional Prayer Caucus, along with Congressman Steve Scalise (LA-01), Chairman of the Republican Study Committee, have led 85 Members of the House of Representatives in defending legislative prayer before the Supreme Court of the United States. Read more

Congressional resolution on persecution of Copts – Congressman Trent Franks (R-AZ), Congressman Joe Pitts (R-PA), and others have just introduced House Resolution 329 to express support for religious freedom in Egypt – especially for Coptic Christians who are being targeted by Islamists. Read more
Congress in recess – The House will return on September 9th as per the schedule posted at the beginning of the year by Leader Cantor. Because Senate Leader Harry Reid is nuts, there is no telling when the Senate will reconvene and if they will do anything when they do reconvene.

Religion and Culture

Deadly month of Ramadan – The "holy" month of Ramadan kicked off by warm comments from President Obama ended at sundown on August 7th. Terror attacks by Muslims during their "holy" month totaled 310, leaving 1,651 people killed and 3,048 more wounded. The attacks included 28 suicide bombers who sought their 72 virgins by blowing themselves up and killing civilians, including children. Most of the attacks were against other Muslims, but included attacks on Buddhists, Christians, Hindus and secularists. Read more
Saudi Evil Ad Campaign – The Religious Freedom Coalition's campaign to make Americans aware of the evil that emanates from Saudi Arabia is continuing with ads recently placed in Alabama and Rhode Island. Lean more here.
International
Syria: Islamists slaughter 120 Kurdish children – Reports have emerged detailing a new massacre in which 450 Kurds – including 120 children – were allegedly slaughtered by al-Qaeda-linked rebels fighting against the Syrian government. The report has sparked international concern. According to Iranian TV channel Al-Alam, militants from the Jabhat al-Nusra Front attacked the town of Tal Abyad on Monday, killing 120 children and 330 women and elderly near the Turkish border. Read more
Somalia: Three American jihadists killed – The list of Americans dying for jihad in foreign lands continues to grow. MEMRI has translated a video from a pro-jihad site that features three Americans who have died fighting jihad in Somalia to obtain their 72 virgins in paradise. Read more
Philippines: Muslims attack school/hospital – Five people were killed and 26 others were injured today in the city of Cotabato, Philippines. The bomb was placed in a van or other vehicle near a hospital and school during the afternoon rush hour. Read more
Iraq: Ramadan death total rising – During the month of July more than 1,000 Iraqi civilians were killed by Islamists trying to topple the government installed by the United States. It is the worst death toll for one month in more than five years. During the nine years the US was involved in Iraq, 4,486 American servicemen died and countless more were wounded . Read more
More from the Religious Freedom Coalition
New Chairman's Report – Now available, the July 25th, 2013 edition of the Chairman's Report for the Religious Freedom Coalition. This edition includes: – First the Saturday people, then the Sunday people / Stealing organs from Falun Gong prisoners in China / RFC chairman William J. Murray's address to crowd on Capitol Hill on July 18th / More RFC newspaper ads exposing the evils of Saudi Arabia / Some congressmen still stand for truth and freedom. Read it here
My Life Without God – William J. Murray's first book, My Life Without God, is now back in print, as 2013 marks the 50th anniversary of his atheist mother's lawsuit to remove prayer from the schools. Murray writes of his life in the dysfunctional home of infamous atheist/Marxist leader Madalyn Murray O'Hair. Learn more
Christian Bookstore and more – books, CD's, DVD's, cards and much more available at the Religious Freedom Coalition Internet Store. Please visit today!
https://religiousfreedomcoalition.org/wp-content/uploads/2013/08/SuicideBombers.jpg
322
486
Air Spark
https://religiousfreedomcoalition.org/wp-content/uploads/2020/03/RFCFinal.jpg
Air Spark
2013-08-09 16:45:46
2013-08-09 16:45:46
Washington Report- August 9th, 2013