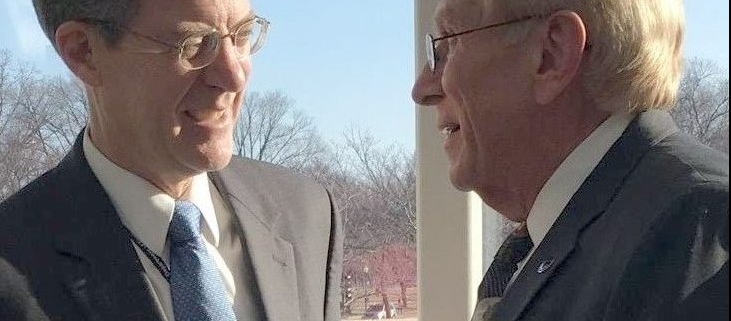 Meetings continue on Zoom: Many of the meetings I attended in person in Washington, DC are now held by Zoom. One of the most important is the International Religious Freedom Roundtable chaired by Ambassador Sam Brownback. He is Ambassador-at-large for International Religious Freedom, which means he is not an ambassador to a specific nation but rather to all nations.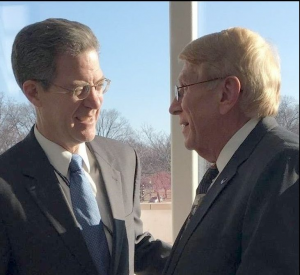 Typically, the meetings have been in the Cannon Caucus Room which is the largest room in the Cannon House Office Building (CHOB). However, since early March the meetings have been held online by Zoom which is a bit daunting as there are as many as 75 groups represented including some that I personally do not think should be there at all. Because of the rules that govern meetings with public officials such as Ambassador Brownback, no one can be turned away unless they are disruptive.
Those desiring to speak have to reserve a time during the meetings in advance. During the Zoom meeting with Ambassador Brownback on April 20th I made a presentation on our campaign seeking sanctions on Nigerian oil exports as a means of pressuring Nigerian President Bakari to stop the attacks on Christians. I mentioned recent attacks just in April, such as the burning down of eight churches in Plateau State and the killings of more than 50 villagers in Plateau and Benue States.
One of the most important aspects of my work in Washington, DC is to bring attention to the continued attacks on Christians. Sadly, because of the current anti-Chinese feelings on Capitol Hill, most of our government's concern for religious freedom is now directed to the Muslims of eastern China. REALITY: The Muslims in Eastern China may be repressed, but they are not being murdered in mass the way Christians are in some Muslim areas.
The goal of the State Department currently is to turn Muslim nations against China. The persecution of Christians in China is ignored, just as is the persecution of Christians in Pakistan.
I am continuing to bring attention to our post card campaign to President Trump asking him to sanction Nigerian oil as a pressure point to stop the persecution of Christians there. If you have not yet mailed the President the post card I sent you, please mail it soon! If you did not receive a post card in the mail from us, you can electronically send a message to President Trump here.
William J. Murray, President
https://religiousfreedomcoalition.org/wp-content/uploads/2020/05/Brownback.png
669
731
Claire Marlowe
https://religiousfreedomcoalition.org/wp-content/uploads/2020/03/RFCFinal.jpg
Claire Marlowe
2020-05-11 09:03:59
2020-05-11 09:05:52
International Religious Freedom Roundtable