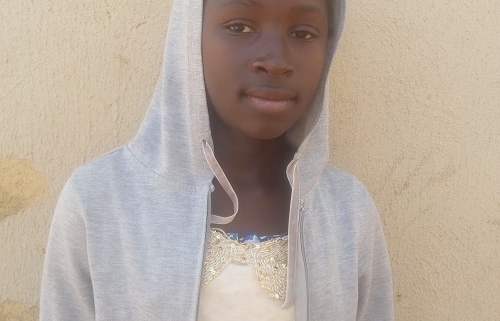 In this issue of the newsletter
New: Capitol Hill advocacy work moves to Zoom – Religious Freedom Roundtable
New: Senator Lankford adds faith-based groups to Payroll Protection Program
Update: Caring for Christian children who are victims of Islamic terror
Update: West Bank and Middle East Christians refused coronavirus aid
International Religious Freedom Roundtable
Meetings continue on Zoom: Many of the meetings I attended in person in Washington, DC are now held by Zoom. One of the most important is the International Religious Freedom Roundtable chaired by Ambassador Sam Brownback. He is Ambassador-at-large for International Religious Freedom, which means he is not an ambassador to a specific nation but rather to all nations.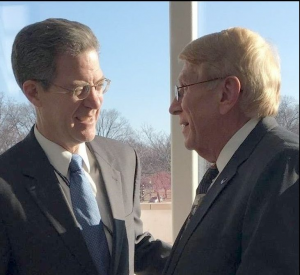 Typically, the meetings have been in the Cannon Caucus Room which is the largest room in the Cannon House Office Building (CHOB). However, since early March the meetings have been held online by Zoom which is a bit daunting as there are as many as 75 groups represented including some that I personally do not think should be there at all. Because of the rules that govern meetings with public officials such as Ambassador Brownback, no one can be turned away unless they are disruptive.
Those desiring to speak have to reserve a time during the meetings in advance. During the Zoom meeting with Ambassador Brownback on April 20th I made a presentation on our campaign seeking sanctions on Nigerian oil exports as a means of pressuring Nigerian President Bakari to stop the attacks on Christians. I mentioned recent attacks just in April, such as the burning down of eight churches in Plateau State and the killings of more than 50 villagers in Plateau and Benue States.
One of the most important aspects of my work in Washington, DC is to bring attention to the continued attacks on Christians. Sadly, because of the current anti-Chinese feelings on Capitol Hill, most of our government's concern for religious freedom is now directed to the Muslims of eastern China. REALITY: The Muslims in Eastern China may be repressed, but they are not being murdered in mass the way Christians are in some Muslim areas.
The goal of the State Department currently is to turn Muslim nations against China. The persecution of Christians in China is ignored, just as is the persecution of Christians in Pakistan.
I am continuing to bring attention to our post card campaign to President Trump asking him to sanction Nigerian oil as a pressure point to stop the persecution of Christians there. If you have not yet mailed the President the post card I sent you, please mail it soon!
Covid-19 Advocacy in Washington, DC
Senator Lankford helps faith-based groups: While present Ambassador-at-Large Sam Brownback served in the U.S. Senate from 1996 to 2011, he started the Senate Values Action Team (VAT). The Senate VAT was made up of social conservative members of the Senate and leaders of social conservative organizations like me. During that period much was accomplished for the pro-life, pro-family movements and for religious freedom.
Today Senator James Lankford is a member of the Senate VAT and often attends the International Religious Freedom Roundtable meetings.
Much is accomplished by social conservative Senators that you never hear about in the media, and I am including Fox News and Newsmax in that statement.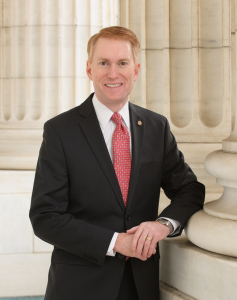 Payroll Protection Program: Part of the CARE Act to help citizens and businesses get through the Covid-19 quarantines and lockdowns is the Payroll Protection Program (PPP). The purpose of this program is to keep people employed for at least 75 days even if a small business has few customers.
The Small Business Administration (SBA) administers all such programs including disaster relief grants which were also funded in the CARE Act. Disaster relief is funded under the Economic Injury Disaster Loan Program (EIDL).
In the past, faith-based organizations and charities were not allowed to participate because of "separation of church and state." Even charities doing most of the best work in assisting during a major flood or tornado destruction received no assistance.
From day one Senator Lankford made every effort to make sure that PPP and EIDL were available to faith-based groups and charities if they desired to participate.
After the legislation was passed, Senator Lankford prepared a letter to Secretary of the Treasury Steven Mnuchin, and to Small Business Administrator Jovita Carranza saying:
"It was Congress' intent that the $349 billion in loans for payroll costs, mortgage interest, rent, and utilities that was authorized under the Paycheck Protection Program (PPP) as well as the expansion of the Economic Injury Disaster Loan Program (EIDL) would help businesses and nonprofits, including those with faith missions, stay afloat and keep employees on their payrolls during this time."
Both the Treasury Department and the SBA issued guidelines making it clear that: "…faith-based entities, including houses of worship, are eligible for the PPP and EIDL and will not need to sacrifice their religious beliefs to comply."
There will be faith-based organizations and churches that because of their beliefs will not access these funds and that is understandable, but many hard-hit inner-city churches and charities will be able to obtain funds without compromising their faith.
I am also the chairman of a social conservative political action committee that endorsed and assisted in funding the election of Senator Lankford.
Caring for children orphaned by Islamic Terror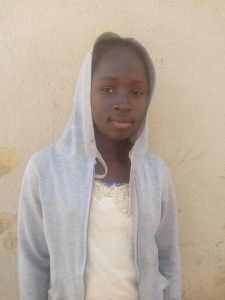 The children: This is Sally*, one of the many Christian children at the Nigerian orphanage we support. Currently, the Religious Freedom Coalition's Heart for the Persecuted Church Program provides the primary support for the orphanage. To put that another way, the orphanage would probably be forced to close without our support.
Sally is just 13 years old and she has dreams of one day becoming an accountant. Her schooling is currently provided by the teachers of the orphanage. A big part of that education is based on the Bible.
Sally never knew her parents and we are not sure what happened to them. She and her two older sisters were cared for by their uncle and grandfather – for a while.
But in 2011, when she was only four years old, her uncle and grandfather were murdered during an attack on their village by the Sunni Muslim Boko Haram. (The Boko Haram declared allegiance to the Islamic State in 2015.)
During the attack, Sally and her two older sisters fled to the mountains and hid there for four days without food and water. After the attack and with no relatives left, they were brought to the orphanage in Plateau State for shelter and education. Sally and her sisters have lived at the orphanage for most of their lives.
Because of an increase in the number of orphaned children and a drop in funding during 2019, the childrens'meals consisted of gruel three times a day, with their only protein being two eggs per week.
When we learned that meals were about to be cut to only two a day because of the influx of more children, I promised to provide the orphanage with funds for enough protein for three meals a day. Children cannot grow without the building blocks of protein.
Sally is one of many children I met when I last visited the orphanage in 2018. As long as the Religious Freedom Coalition is able to transfer funds each month, all of the children including Sally will have a full balanced diet.
Please pray for Sally and the other children of the orphanage, as they are in harm's way. There was yet another attack in Plateau State by Sunni Muslim Fulani Herdsmen less than 20 miles from the orphanage. Nine famers were murdered, and twenty-two homes were torn down.
The farm: We are now in the planting season. American farmers are being forced to plow under thousands of tons of produce because Covid-19 has broken the supply chain. Meanwhile, in poor nations such as Nigeria there are those dying of hunger. Fresh produce is expensive in Nigeria and the best solution for the children at the orphanage is to grow their own.
Last year we experimented with farming by funding a small two hector farm for the children. Two hectors equal about five acres. We invested just $7,500 to rent about five acres of land and buy seed, fertilizers and hand tools for the orphanage children to start their own farm. Based on the estimates of the crop and the wholesale cost of food, the farm produced $28,000 worth of food — or four times our investment!
The children and volunteers, with our help, can do it again this year!
Bethlehem and the "West Bank"
We are moving forward with plans to support aged and needy Christians in Bethlehem, Beit Sahour and other Christian areas in the "West Bank."
For the past two years, our Christmas for Refugees program has held Christmas events for children in Bethlehem and Beit Sahour. Last year the Religious Freedom Coalition ran new electrical wiring and installed air conditioners in a Christian day care center in Beit Sahour. This year we have begun to assist a group home for elderly Christians who can no longer take care of themselves by providing adult diapers for those who need them.
Bethlehem is no longer majority Christian, but still has a substantial Christian population. Jobs are scarce in the West Bank and even more scarce for Christians. Over the years, the Religious Freedom Coalition has helped out in a variety of ways, like paying for a new kitchen for Hope School in Beit Jala, and paying the back-utility bills of a day care center in Bethlehem that was about to have its power cut off. Before the 2008 Great Recession, the Religious Freedom Coalition aided families with school supplies at the First Baptist Church of Bethlehem and other schools. Our brothers and sisters in the places where Jesus ministered need our continued help.
COVID-19: Food aid used as weapon against Christians in Muslim nations
Pakistan: The United States Commission on International Religious Freedom reported the last week of April that Christians and Hindus in Pakistan were being told that food aid was only for Muslims.
"These actions are simply reprehensible," stated USCIRF Commissioner Anurima Bhargava. "As COVID-19 continues to spread, vulnerable communities within Pakistan are fighting hunger and to keep their families safe and healthy. Food aid must not be denied because of one's faith. We urge the Pakistani government to ensure that food aid from distributing organizations is shared equally with Hindus, Christians, and other religions minorities."
Nigeria: Muslim preachers in Nigeria are blaming Christians for Covid-19 and causing even worse persecution of Christians in that nation. During April there were numerous attacks in Plateau State as well as Benue State which is 95% Christian. Further north in the predominantly Muslim states that practice Sharia law, the crimes against Christians come almost daily and are too numerous to report. In the Muslim north, aid for Christian victims of Covid-19 is reportedly denied to them.
A good, but not a perfect source of information about Islamic Jihad attacks is located at www.thereligionofpeace.com. The site lists all attacks since 9-11 and maintains a month by month summary as best can be done from media sources. You will be shocked at the numbers the media in the United States does not report in order to protect Saudi Arabia and other Sunni Muslim sponsors of terror.
Please pray for all of our ministry partners in the Middle East and Africa.
William J. Murray, President
https://religiousfreedomcoalition.org/wp-content/uploads/2020/05/Blessing-Emmanuel.jpg
666
500
Claire Marlowe
https://religiousfreedomcoalition.org/wp-content/uploads/2020/03/RFCFinal.jpg
Claire Marlowe
2020-05-15 08:45:43
2020-05-15 08:45:46
The Chairman's Report for May 15, 2020