The first week of April I wired the funds for the construction of a school building at the Daudu 3 Internal Displaced Persons (IDP) Camp in Benue State, Nigeria. The construction will be under the direction of the TIV Tribe.
These camps house people who have been driven out of their ancestral villages due to Fulani Herdsman attacks in which their homes were burned to the ground and most families suffered the loss of a close family member; most often the husbands/fathers who were attempting to protect their families from the attackers.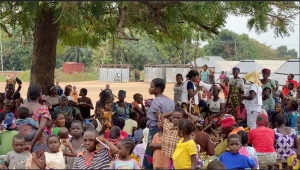 The majority of the population in these camps are TIV people (TIV Tribe) and are Christians, which is the main reason they are targeted. As a result, the TIV Tribal King and Queen are heavily involved in the camps programs. The Queen organized the current Christian education programs in these camps that include Bible instruction as a part of their normal class routines.
Because of heavy persecution, the TIV Tribe has lacked the resources to provide all the needed curriculum make the necessary improvements to these programs.
The modest building the Religious Freedom Coalition will fund will have three classrooms, each 60 square meters (645 square feet). That will give each of the students in the building about 16 square feet.
The building will allow 120 displaced Christian children to be inside, out of the weather. Currently the classes are being taught under trees at this IDP camp and completion is planned before the rainy season begins in June.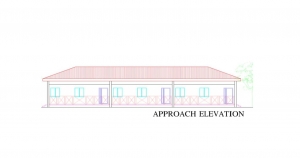 In addition to the building at Daudu IDP Camp 3, the Religious Freedom Coalition will supply desks/chairs, printed curriculum (including a Bible), and general school supplies for the for two empty buildings constructed for other purposes.
Summary: We will build one modest three classroom building at Daudu Camp 3 and suppling desks, chairs and educational materials for the new building as well as for existing buildings at Daudu Camps 1 and 2.
When the project is completed, space and materials for 360 students will have been supplied. The total cost of the project for all three IDP camps will be $42,348.
I will visit the site in July.
William J. Murray, President
https://religiousfreedomcoalition.org/wp-content/uploads/2021/04/Building.jpg
748
1418
Claire Marlowe
https://religiousfreedomcoalition.org/wp-content/uploads/2020/03/RFCFinal.jpg
Claire Marlowe
2021-04-09 11:31:45
2021-04-09 11:32:30
Building Schools for Displaced Christian Children