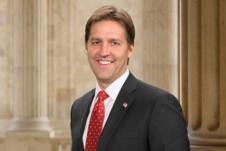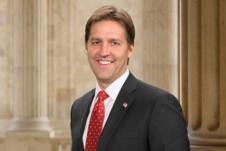 Senator Sasse is under attack because he did not support President Donald Trump's attempts at recounts. He basically said to Trump: "You lost, so leave." Many may disagree with Senator Sasse on his treatment of President Trump, but he is an outspoken Christian and social conservative.
On March 18th I spent over an hour on a Zoom call with Senator Sasse and just six others. We discussed, among other issues, the state of religious liberty.
Senator Sasse has been consistent in his defense of religious liberty and directly promised me that major initiatives would be coming from his office on religious liberty. He also promised that he would have someone in his office work with me on issues of religious freedom.
True to Senator Sasses' promise to me, his National Security Advisor, Brett Fetterly, contacted me. We literally spent over an hour on the phone as I explained in detail the continuing persecution of Christians in Nigeria and the failure of our government to call out the Sunni Muslim president. We discussed the Middle East and needed legislation to protect religious
freedom.
While many have a bad taste in their mouth because of his treatment of President Trump, Sasse did win more votes in Nebraska in November than President Trump. He will be in the Senate for at least the next six years because of his win and will be helping to elect other social conservatives to Congress with his SASSE leadership PAC.
I am not defending Senator Sasses' remarks about President Trump, but rather pointing out that social conservatives can still work together for a common cause regardless of other disagreements.
William J. Murray, President
https://religiousfreedomcoalition.org/wp-content/uploads/2021/04/Sasse-official-portrait.jpg
151
226
Claire Marlowe
https://religiousfreedomcoalition.org/wp-content/uploads/2020/03/RFCFinal.jpg
Claire Marlowe
2021-04-20 10:55:14
2021-04-20 10:56:01
Conversation with Senator Ben Sasse