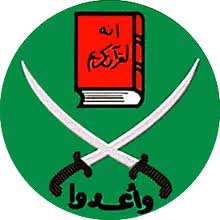 In this issue: Muslim Brotherhood demands sharia law in Egypt / Obama helping Muslim Brotherhood? / John McCain fronts for Obama in Libya / Congress and the Ten Commandments / Liberals: Free speech kills / Son of Hamas and the Ground Zero mosque / Palm Sunday Church attack in Pakistan / Good Friday attack on church averted in Indonesia / Saudi Arabia arrests Christians
 
GOOD FRIDAY – This is the day that Our Lord suffered the cross as a sacrifice that all who believe may have eternal life. What appeared to be defeat to His tearful followers became a victory over death as He arose the 3rd day. May God bless you on this Holy Day
PRESIDENCY  
EGYPT: WORSE THAN WE THOUGHT – President Obama's National Intelligence Director said in February, "The term 'Muslim Brotherhood' is an umbrella term for a variety of movements, in the case of Egypt, a very heterogeneous group, largely secular, which has eschewed violence and has decried Al-Qaida as a perversion of Islam." (See video) This week, Mahmoud Ezzat, the Muslim Brotherhood's deputy Supreme Guide, told a forum in Cairo that the group wants to establish an Islamic state in Egypt. Read more 
MCCAIN FRONTS FOR OBAMA – On Good Friday morning Senator John McCain toured Benghazi, Libya and made rather bizarre contradictory remarks. He said he was there to "learn who the rebels are" and then later said that the rebels are "my heroes." Why would the aging Senator call a group of Muslim fighters, some of whom formerly fought and killed our troops in Afghanistan, "heroes?" Obama is destroying the last vestiges of secular governments in North Africa such as in Egypt, and they are being replaced by extremists Muslims; and Senator McCain is all smiles about the result. McCain's comments must sound odd to the families of the men who died at the hands of these fighters in Afghanistan.  
THE CONGRESS 
CONGRESSIONAL RESOLUTION FOR TEN COMMANDMENTS – Just before the Easter Recess began, Congressman Louis Gohmert (R-TX) introduced H. Res 211, the Ten Commandments Weekend Resolution. The resolution supports the designation of the first weekend of May as Ten Commandments Weekend, a time to recognize the significant contributions the Ten Commandments have made in shaping the principles, institutions, and national character of the United States. Contact your congressman to co-sponsor and support H. Res. 211.
CONGRESS IN RECESS – The House and Senate are in "Spring Break" recess and will not return to session until May 2, 2011. No votes will occur prior to 6:00 PM on that date. Majority Leader's Calendar
https://religiousfreedomcoalition.org/wp-content/uploads/2011/04/MB-logo1.jpg
220
220
Air Spark
https://religiousfreedomcoalition.org/wp-content/uploads/2020/03/RFCFinal.jpg
Air Spark
2011-04-22 15:10:35
2011-04-22 15:10:35
Report From Washington - Friday, April 22, 2011