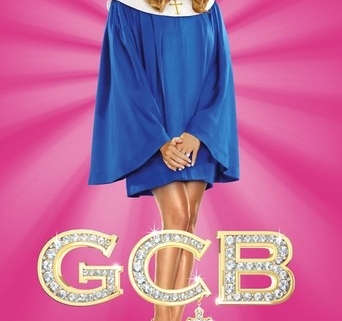 IN THIS ISSUE:
Muslim attack on Washington, DC on March 9th / Obama, centralized government and faith / Outrage over "post birth abortion" / Congressmen support religious liberty / Religious freedom for military chaplains / Why does Walt Disney Corp. hate Christians? / Constitution or Sharia Conference DVD available / Christian and Hindu women suffer in Pakistan / Spanish Imam on proper way to beat women / Muslim terrorists take over DC building – – in 1977
THE PRESIDENCY


OBAMA, CENTRALIZED GOVERNMENT AND FAITH –
Presidential candidate Rick Santorum summed up his message this past Tuesday by saying: "This is an election about fundamental liberty. And the signature piece, the signature piece of legislation that points this out, where you have economic rights created by the government, and then the government using its heavy hand to force you to buy insurance, to force you to take policies that you don't want, and, of course, to force you to take coverages that may even violate your faith convictions…" That is the key: Barack Obama believes that government overrides any individual freedom; that the 'common good' as defined by him gives government the right to not only intrude upon but control the individual actions of each citizen.

ON THIS DAY IN TERRORISM –
On March 9, in 1977, 12 armed Hanafi Muslims seized three buildings in Washington, DC, including the City Hall, killing two people and taking 149 hostages. Marion Barry, then a councilman, was wounded. The terrorists demanded that the U.S. government hand over two men and order the destruction of the movie, "Mohammad, Messenger of God," because they considered it sacrilegious.They surrendered after 39 hours. Note to President Barack Obama and Congressman Ron Paul: This was long before "America caused Islamic terrorism" by placing troops in the Middle East.
CONGRESS

OUTRAGE OVER "POST BIRTH ABORTION" –
Congressman Joe Pitts (R-PA) went to the floor of the House to express his outrage over an article in the February edition of the Journal of Medical Ethics titled "After-birth abortion: why should the baby live?" The authors state that "merely being human is not in itself a reason for ascribing someone the right to life." I am sure that Adolf Hitler would agree, if he were alive. He did not ascribe the right to life to any Jew. See Pitts statement.

CONGRESSMEN SUPPORT RELIGIOUS FREEDOM –
Amid recent attacks by the Obama Administration on religious freedom, Congressman Jeff Landry (R, LA-03) led a coalition of 79 House Members in sending a letter to the Budget Committee requesting that no funding be allocated to any effort which forces entities to violate their sacred beliefs. The letter urges the Budget Committee to remember the faith of our Founding Fathers and preserve our fundamental religious freedoms.
Read more

RELIGIOUS FREEDOM FOR MILITARY CHAPLAINS –
Congressman Tim Huelskamp (R-KS) has introduced the "Military Religious Freedom Protection Act." The legislation is intended to codify protections of religious liberty for chaplains and service members following repeal of the policy known as "Don't Ask, Don't Tell." The Military Religious Freedom Protection Act states that chaplains cannot be required to perform or participate in any duty, rite, ritual, ceremony, service or function that is contrary to their own conscience, moral principles, or religious beliefs or those of their faith group.
Read more

RELIGION AND CULTURE
WHY DOES WALT DISNEY CORP. HATE CHRISTIANS? –
The Disney Corporation owns the ABC television network, which just seems to go out of its way to offend both Christians and Jews. As this causes the network ratings to drop, they just to want to double down with with a new series called "GCB." The name has been shortened because of protests about its original title, Good Christian Bitches. The program features three immoral women who attend evangelical churches in Dallas. No Christian should visit any Disney theme park until GCB is off the air. Kraft has already pulled their advertising. You may want to contact ABC and ask them when they expect to air the Muslim version of GCB. TV executives are so fearful of attacks from Muslims that even news casts are tempered with no references to Muslims when hundreds are killed by Muslim terrorists.

MORE FROM THE RELIGIOUS FREEDOM COALITION
CONSTITUTION OR SHARIA CONFERENCE DVD –
This is the complete set of DVD's from the November 11, 2011 Constitution or Sharia conference in Nashville, Tennessee. The Constitution or Sharia: Preserving Freedom Conference, was the first true national conference on Sharia and the Islamization of America sponsored by major freedom oriented organizations! It was not just another educational conference. How do deal with and stop implementation of Sharia law in the United states was outlined by speakers and in panels.
Order today
NEW CHAIRMAN'S REPORT –
Now available, the
Chairman's Report for March 8th, 2012
. IN THIS ISSUE: Obama Apologizes for Qur'an Burning / Don't Attack Iran? / Obama Targets Tea Party with IRS / Catholic Senators Help Obama Kill Religious Freedom / Resolution on Iranian Death Sentence for Pastor/ U.S. Judge Says Muslim Attack on Atheist OK / Syria: Targeted Killings of Christians.

LEARN MORE ABOUT SHARIA LAW –
One of the best locations on the Internet to learn about Islamic Sharia law and its effect on the West is
www.shariafreeusa.org
FACEBOOK FAN? Sharia Free USA now has a Facebook page with more than 1,500 followers. Join with us at
Facebook
today!
INTERNATIONAL

PAKISTAN –
Islamabad (AsiaNews) – Women from Pakistan's minority communities have a lower level of education but a higher level of infant mortality. They suffer discrimination in the workplace and are the victims of constant attempts at forced conversion or false charges of blasphemy. This was according to a recent report titled "Life on the Margins" on the status of minority women, released by the National Commission for Justice and Peace (NCJP) of the Catholic Church.
Read more

SPAIN –
Abdeslam Laarusi, an imam at the Badr mosque in Terrassa near Barcelona gave instructions during Friday prayers on how to beat women without leaving marks. The Imam advised using "fists and sticks on various parts of the body" according to investigators. Police investigators said, "He provided concrete examples of the manner in which wives should be beaten, how to isolate them inside the family home and how to deny them sexual relations."
Read more

BOOKS BY WILLIAM J.MURRAY
Now available at our online store.
Books by William J. Murray
https://religiousfreedomcoalition.org/wp-content/uploads/2012/03/ABC-GCB.jpg
473
342
Air Spark
https://religiousfreedomcoalition.org/wp-content/uploads/2020/03/RFCFinal.jpg
Air Spark
2012-03-09 19:53:36
2012-03-09 19:53:36
Report From Washington - March 9, 2012