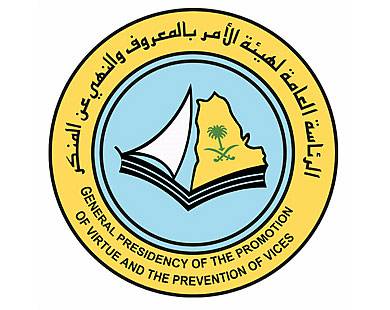 Editor: William J. Murray
In this issue:
Obama in Israel – why now? / Obama to Israelis: Pretend you're Palestinians / Obama and the great green con / No tax dollars for jihadists / Jewish Senator wants jihadist state in Syria / Is U.S foreign aid a "jizya? / Hamas supporter to head Syrian rebels / Tenth anniversary of Iraq war – 20 bombings / More Christian kids murdered in Nigeria / "Moderate" Indonesia to tear down church \ Join me in fact finding trip to Israel.
The Presidency


Why Israel, why now? –
That is the question of many professional Middle Eastern experts as they watch President Obama's trip to Israel unfold. He and Prime Minister Netanyahu seem to be lavishing praise on each other, although it is widely known the two men detest each other. My guess: Obama will promise future support for Israel in return for putting the Muslim Brotherhood in charge not only in Syria but in Jordan as well.
Obama to Israeli youth -Pretend you are Palestinians –
These were Obama's exact words to Israeli college students: ""Put yourself in their shoes – look at the world through their eyes. It is not fair that a Palestinian child cannot grow up in a state of her own, and lives with the presence of a foreign army that controls the movements of her parents every single day." Note that he called the Israel Army presence in Samaria "foreign."
Great Green Con –
Global warming is not normally an issue for this update, but it sure is an issue for President Barack Obama who wants to spend trillions of taxpayers dollars to save the planet from getting warmer – OOPS – there seems to be a problem. The Earth is not warming as predicted by the gloomsters.
Read more
Congress
Jewish Senator supports jihadists in Syria – Armed Services Chairman Carl Levin, who is Jewish, has joined Senator John McCain in calling on Obama to bomb airports in Syria to help establish yet another Islamist state on the border of Israel. Strangely, the two Senators used a chemical attack by the Islamists on Syrian government troops as a reason to bomb the Syrian government troops.
Conservative Senators offer Pro-life legislation – Florida Senator Marco Rubio is offering the "Child Interstate Abortion Notification Act." This will require that an abortionist, before performing an abortion on a minor from another state, must first notify one parent, unless the minor is the victim of sexual abuse or faces a life-endangering emergency. Other pro-life amendments to budget bills were offered by Senators Mike Lee and David Vitter. Read more
No tax dollars for jihadists – The Religious Freedom Coalition has begun an online petition asking congressmen to speak out against any funding, military or otherwise, to jihadists anywhere in the world. The petition comes at a time the Obama Administration is furnishing CIA help as well as cash and "humanitarian" aid to jihadists fighting the secular government of Syria. Provide your name and zip code, and a copy of the petition will be faxed to your congressman free of charge. See petition here.
Using the Fax Congress system – The new system we are using to fax congressmen works, it's free, and it really helps me when I call congressional offices. E-mail addresses are NOT collected unless a box is checked for this weekly update from the Hill. I have received complaints that the system has too many steps and asks for too much information … We must guard against sending anonymous faxes to congressmen. We must be able to prove that the fax you send is from a real person in his district. If we don't have the safeguards in place the faxes go in the trash. The information collected is confidential and not sold.
Facebook.com/ReligiousFreedomCoalition for daily posts!
Religion and Culture
Is US foreign aid to Egypt a "jizya?" – In sharia law, jizya refers either to tribute paid by non-Muslim nations to ward off jihad attack, or to a head tax paid by conquered non-Muslim adult males living under Islamic conditions. Islamic scholar Dr. Mark Durie asks if the current foreign aid to Islamic nations is not in fact a payment of tribute or jizya. Read more
Lesbian parenthood and drinking – The American Pediatric Society made a statement approving of same-sex marriage saying the outcome for children is no different than for those raised in normal homes. Meanwhile the National Institutes of Health (NIH) has awarded $2.7 million to study why lesbians are at a higher "risk for hazardous drinking." This follows another study to learn why most lesbians are obese. Dysfunctional is dysfunctional, and same-sex relationships are as dysfunctional as hazardous drinking and eating.
International

Nigeria – Muslims murder Christian family's baby – Muslims killed a six month old baby and four others at a funeral being held for Christians who had previously been killed by Muslim gunmen. Read more
Syria: Hamas supporter to head Syrian "rebels" – U.S. media is reporting that Ghassan Hitto, known to have been a leader in several U.S. Muslim Brotherhood and Hamas support organizations, has been elected by the Syrian National Coalition (SNC) as head of an interim government in Syria. Read more
Iraq – 56 dead, 240 injured by bombs – The Al-Qaeda that Barack Obama declared was in disarray, staged twenty bombings and other attacks in Iraq on the tenth anniversary of the U.S invasion. Read more
"Moderate" Indonesia to tear down church – Around 100 Indonesian Christians begged the government Thursday to halt the demolition of their church, as hundreds of Muslim protesters branded them "infidels" and demanded the building be torn down. Read more
Sleeping With The Devil – A former CIA operative Robert Baer exposes how Washington politics drastically compromised the CIA's efforts to fight global terrorism. Baer turns his attention to Saudi Arabia, revealing how our government's cynical relationship with our Middle Eastern ally and America's dependence on Saudi oil make us increasingly vulnerable to economic disaster and puts us at risk for further acts of terrorism.
Join me in a fact finding mission to Israel – A once in a lifetime mission led by William J. Murray, William Federer and Frank Gaffney, all three experts on Israel and Islamic affairs. Not a standard "tour," the mission includes visits to settlements and military bases plus evening panels. Limited time for $400 discount! Read more
More from the Religious Freedom Coalition


New Chairman's Report – Now available, the March, 22nd, 2013 edition of the Religious Freedom Coalition. This edition includes an extensive report on evils of the Saudi Arabian Kingdom and its finance of Islamic supremacists and anti-Semites. Recent arrests of Christians in Saudi Arabia are explored. Read it here
My Life Without God – William J. Murray's first book, My Life Without God, is now back in print as the 30th anniversary of his atheist mother's lawsuit to remove prayer form the schools approaches. Murray writes of his life in the dysfunctional home of infamous atheist/Marxist leader Madalyn Murray O'Hair. Learn more
Christian Bookstore and more – books, CD's, DVD's, cards and much more available at the Religious Freedom Coalition Internet Store. Please visit today!
https://religiousfreedomcoalition.org/wp-content/uploads/2013/03/MutaweenLogo.jpg
310
390
Air Spark
https://religiousfreedomcoalition.org/wp-content/uploads/2020/03/RFCFinal.jpg
Air Spark
2013-03-22 14:54:33
2013-03-22 14:54:33
Report From Washington - March 22, 2013