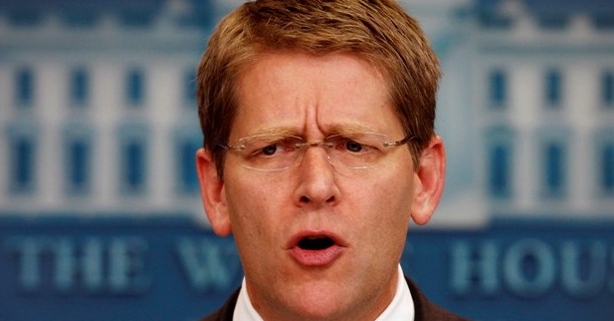 ISRAEL FACT FINDING MISSION – A once in a lifetime mission led by William J. Murray, William Federer and Frank Gaffney, all three experts on Israel and Islamic affairs. Not a standard "tour," the mission includes visits to settlements and military bases plus evening panels. Read more
In this issue: Forcing homosexuality on America / White House says the Capital of Israel is ? / Obama creates special office to assist only African-Americans / Majority Leader Eric Cantor, who is Jewish, urges tolerance toward Muslims / Michele Bachmann attacked for honesty about Muslim Brotherhood / World Magazine only major print publication to defend Bachmann / Congressional resolution on Syrian Christians? Socialism is not Christian / My thoughts on school prayer / American athletes in London forced to eat "halal" foods / Egypt and the Israel "treaty" / The Western – approved war on Christians.
THE PRESIDENCY
Forcing homosexuality on America – The man who was running the White House for President Barack Obama for two years has vowed to shut down any business in Chicago whose owners say they are Christians who oppose homosexuality. Mayor Rahm Emanuel is not just the mayor of Chicago, he is a spokesman for the Barack Obama campaign and the former Chief of Staff to the President. The mayor has stated that those who want to practice free speech will not be allowed to do business in his city. Read more
White House: The Capital of Israel is ? – White House Press Secretary Jay Carney evaded a question at Thursday's press briefing regarding which city the U.S. considers to be the capital of Israel. Carney refused to disclose whether the U.S. officially believes Jerusalem or Tel Aviv to be the capital of Israel.
Obama creates office to help only blacks – The President of the United States, who is black, by executive order has created a special office to assist only blacks because he says they are a disadvantaged group. Let me repeat that: The President of the United States of America, the most powerful man in the world, who is black, has ordered a racist office by executive order to assist blacks only. Am I the only one who seems to think this is a little odd? Perhaps Obama is right on this; after all, his immigration policy will reduce the relative size of the black community in the US, as Hispanics rise in numbers and blacks become marginalized.
CONGRESS
Cantor urges tolerance – The Majority Leader of the House, Eric Cantor, is one of the most conservative men I have ever met. After the GOP leadership had a meeting with the new head of the party, Mitt Romney, there was a shift in Majority Leader Cantor's stance. The first Jewish Majority Leader announced that the GOP needed to he tolerant of Muslims and homosexuals. (Note: Eric Cantor has been assigned more security than any other congressman because of the Islamist threats against him.) His statement came at the same time Senator John McCain walked onto the Senate floor and denounced Congresswoman Michele Bachmann for her "Islamophobia." Mitt Romney is in full charge of the GOP. Read more
What if Michele Bachmann is right? That is the question that World magazine dared to ask after Bachmann was attacked by not only the far-left but the GOP leadership because she exposed the infiltration of the Muslim Brotherhood into the State Department. See the World article here.
Resolution on Syrian Christians – A Member of Congress, whose name I cannot disclose at this point, has been attempting to obtain the signatures of other congressmen on a resolution asking that religious minorities (Christians) be protected in Syria. This comes at a time that Senator John McCain is pushing for heavy weapons to be given to the Islamists who are trying to overthrow the secular government of Syria. Already dozens of churches in Syria have been destroyed by the "rebels" and entire Christian families have been murdered. When informed of the situation in Syria, many congressmen have backed away from signing the resolution as soon as they realize it calls for the protection of Christians. This is political correctness at it worst!
RELIGION AND CULTURE
My challenge to anti-prayer pastor – Fifty years ago my atheist mother removed prayer from public schools. Now the head of a ministry, Charlie Webster, says that was a good thing. I disagree with him about removing the authority of God from our schools. Read more.
Socialism is not Christian – Molotov Mitchell is president of the award-winning Illuminati Pictures. His specialty is entertainment communications, particularly reaching the "under 40" demographic. He has produced Socialism is not Christian, a video that should be viewed not only by the under 40's, but all Christians. Short but great. See it here
MORE FROM THE RELIGIOUS FREEDOM COALITION
New July Chairman's Report –Now available, the July 12th, 2012 edition of William J. Murray's Chairman's' Report. In the issue: William Murray reports from Israel, Jordan, and the Syrian border / Conditions in the Middle East are worsening for Christians / Bethlehem, under Palestinian Authority rule, sees Christian population shrink from 85% to less than 20% / Fighting intensifies in Syria, and Christians flee to Jordan / Medical clinics and food distribution warehouse overwhelmed by refugees in Jordan / In the US, ad campaign continues to inform Americans about Obama's war on religious freedom. Read it here! Constitution or Sharia Conference – This is the complete set of DVD's from the November 11, 2011 Constitution or Sharia conference in Nashville, Tennessee. The Constitution or Sharia: Preserving Freedom Conference was the first true national conference on Sharia and the Islamization of America sponsored by major freedom oriented organizations! It was not just another educational conference. How do deal with and stop implementation of Sharia law in the United states was outlined by speakers and in panels. Order today 
INTERNATIONAL
American Olympic athletes' food receives Islamic blessing – Athletes on the American Olympic team, which includes many devout Christians and followers of other faiths, are unknowingly eating meat sacrificed with the same words used by the 9/11 mass murderers as they hurtled into the World Trade Center. Athletes representing France, where Islamic terrorists recently killed Jewish children outside a school, are also being force-fed halal meat by London 2012 officials. Read more 
Egypt – Israel treaty? – Egyptian President Mohammed Morsi has stated to the Western media that he accepts the peace agreement with Israel, but has added "conditions" such as Israel giving the "right of return" to Palestinians, thus eliminating the Jewish state. Meanwhile Muslim Brotherhood Supreme Guide Muhammad Badi' recently stated, "Every Muslim must act to save Jerusalem from the usurpers and to [liberate] Palestine from the claws of occupation. This is a personal duty for all Muslims. They must participate in jihad by [donating] money or [sacrificing] their life." Read more 
Western approved war on Christians – U.S.-backed rebels are committing Christian genocide in Syria, where they are sacking churches and issuing threats that all Christians will be cleansed from rebel-held territory. A mass exodus of thousands of Christians is taking place, even as mainstream Western reporters, such as Robert Fisk, demonize these same Christians for being supportive of the secular regime. The bloody jihad waged against Nigeria's Christians, which has seen hundreds killed this year alone, now includes plans to kill Christians with poisoned food, as part of the Islamic organization Boko Haram's stated goal of purging Nigeria of all Christian presence. Read more
BOOKS BY WILLIAM J. MURRAY
Now available at our online store. Books by William J. Murray
https://religiousfreedomcoalition.org/wp-content/uploads/2012/07/jayCarney2.jpg
383
614
Air Spark
https://religiousfreedomcoalition.org/wp-content/uploads/2020/03/RFCFinal.jpg
Air Spark
2012-07-27 23:35:49
2012-07-27 23:35:49
Report From Washington - July 27, 2012