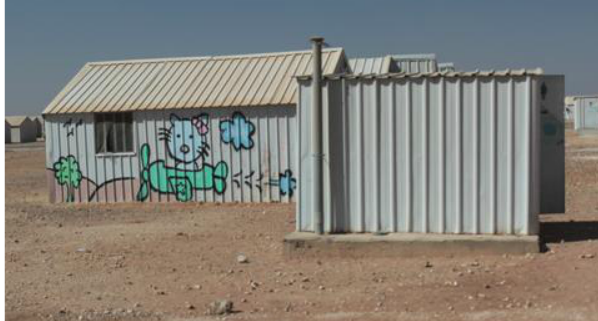 The Sunday Times of Britain recently published a report on the plight of hundreds of thousands of Syrian refugees who have fled from their homes to avoid being slaughtered by Islamic State terrorists.
Many of these refugees – and their children – are now languishing in tent camps in countries adjoining Syria.
The Times describes one of these camps in Lebanon:
BABY Fatima was less than 48 hours old when she died last weekend. Her parents, Syrian refugees living in a tent on the outskirts of Arsal, a Lebanese border town, rushed to the local hospital when they found she was not responding, but it was already too late: she had succumbed to the first snap of freezing winter weather.
Thousands of bewildered, destitute Syrian civilians have settled around Arsal since the fighting began three years ago. Most left home hoping they would be back in a few days.
The area is known for its harsh winters and the refugees' hastily built shelters offer little protection from the cold. The day after Fatima was found another girl — just three days old — died there. A doctor at the field hospital said she had been "born in a tent . . . without proper medical attention and in cold weather, contracting pneumonia and inflammation around the navel". The field hospital — set up to provide the most basic medical care for refugees — did not have the equipment needed to treat her.
These two little girls are the latest victims of a crisis the UN has called "the greatest humanitarian catastrophe of our times". Since the civil war began in 2011, more than 3m Syrians, half of them children under 16, have been forced from their homes, spilling over the borders into Jordan, Iraq, Turkey and Lebanon.
The Religious Freedom Coalition is doing what it can to provide a Christmas meal for hundreds of Iraqi and Syrian Christian children who are stuck in these tent camps. Our Christmas for Refugees program is designed to give these children joy during this holiday season. Will you donate to this important cause?
https://religiousfreedomcoalition.org/wp-content/uploads/2014/10/SyrianRefugeeCampJordan.png
337
598
Air Spark
https://religiousfreedomcoalition.org/wp-content/uploads/2020/03/RFCFinal.jpg
Air Spark
2014-12-01 09:52:23
2014-12-01 09:52:23
Syrian Refugee Babies Freeze To Death In Tent Camps