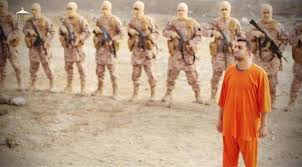 Christian organizations such as the Religious Freedom Coalition face a new threat as the Islamic State and other jihadist organizations gain influence in "moderate" Muslim nations such as Jordan.
Jordan is often reported as an important US ally in the Middle East. Allies help each other and the Jordanian Army and Air Force is can barely handle domestic issues much least help the United States. As an ally Jordan is no more than a paid host for the American military. Now that nation faces serious problems as the threat of home-grown terror grows with heavy recruitment and domestic attacks executed by the Islamic State.
Having an American military presence has become a recruiting tool of the jihadists rather than an asset for the Kingdom of Jordan.
Mosques were once the hotspot for ISIS recruiters, but these recruiters have been forced to recruit more privately due to the King Abdullah's toughening anti-terrorism laws. Preachig jihad can now get a preacher arrested.
Wall Street Journal reporter, Maria Abi-Habib, interviewed Abu Otaibatakes, a recruiter for the Islamic State. He told Abi-Habib about the struggles of recruiting in mosques because they were filled with government officials. Otaibatakes uses his time in the mosque to scout out people he thinks could be pulled into the group. "We take them to farms, or private homes. There we discuss and we organize soccer games to bring them closer to us," he told reporter Abi-Habib.
Jihadists from Jordan are gaining a new confidence. They speak more openly in support of the Islamic State and there has been a rise of attacks in Jordan as a result. ISIS claimed responsibility for two attacks in early June, the first was the gunman that killed five people at the National Intelligence Agency in the Baqa Palestinian refugee camp.
A second June attack involved a car bomb explosion at the Syrian border that killed seven Jordanian soldiers. In November, a Jordanian police officer with ties to ISIS killed five people, including two Americans at a police training program sponsored by the United States.
Mohammed Abu Rumman, an expert of extremists, estimates that there are more than 10,000 jihadi Salafists, the extreme and violent version of Sunni Islam, in Jordan. Most of these people are loyal to ISIS and about 2,000 of them are actually fighting for the Islamic State and al Qaeda in Iraq and Syria.
Jordan is third in the number of fighters supplied to the Islamic State, but number one by per capita population. Jordan supplies 315 fighters for each million population, way more than Belgium at 40 per one million.

You will find more statistics at Statista
In the wake of these attacks, Jordan has tried to amplify its 2014 anti-terror strategy. One popular way to combat extremism is through education and civil discourse, or fighting one ideology with another. William Murray, chairman of the Religious Freedom Coalition has called this a waste of time and money because at the core of both positions is the Koran.
Part of Jordan's 2014 plan involved government sanctioned imams to be sent to 4,000 unlicensed mosques. The plan backfired with only 200 graduates from the program and only 70 of them accepting posts at these mosques. In that same time period, 150 new mosques opened illegally.
Many United States officials have criticized the Jordanian monarchy for the unsuccessful program development. Paying preachers to preach peace in public does not guarantee that they will preach peace in private even if the United States is paying the bill.
Jordan tightened laws on support for the Islamic State, including jail time for any person who show support for the organization on social media. About 300 people in Jordan are facing trial, or have already been sentenced, for social media support.
Religious Freedom Coalition serves Christian refugees in Jordan who have fled persecution from the Islamic State through the Christmas for Refugees program and a Christian youth summer camp.
The Christmas for Refugees program helps families in Lebanon, Jordan and Iraq by providing a Gospel centered Christmas program for Christian refugee children. They are provided with a hot, traditional meal and necessities to take home to their families. Each Christmas program includes puppet shows, games, coloring and singing Christmas carols.
The summer camp for Christian youth teaches children more about their Christian faith. They are provided with a safe place to stay, food and water, and programs aimed at enabling them to grow closer to the Lord.
However, these programs are threatened with the rising tide of the Islamic State and jihadist preachers in Jordan. The Christians who sought refuge in Jordan may once again be made targets because of their faith as they were in Iraq and Syria as tensions rise in a nation that is increasingly leaning toward radical Islam despite the best efforts of King Abdullah.
https://religiousfreedomcoalition.org/wp-content/uploads/2015/02/JordianianPilotSoldiers.png
167
302
Air Spark
https://religiousfreedomcoalition.org/wp-content/uploads/2020/03/RFCFinal.jpg
Air Spark
2016-08-18 16:31:36
2016-08-18 16:31:36
Threat of Islamic Terror Increases in Jordan