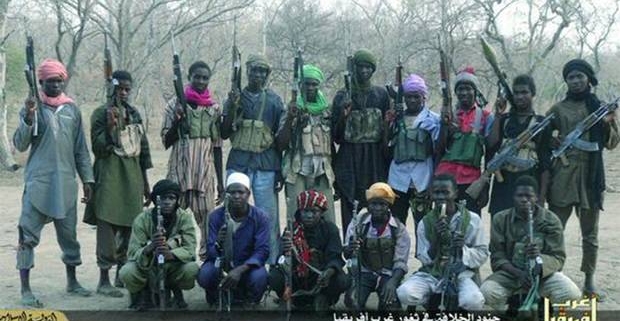 Every day, Christians in Nigeria, Africa's most populous country, face persecution because of their faith. Not only are they targeted by their Muslim neighbors, but also by a government that continuously chooses to look the other way while such persecution occurs.
Journalist Douglas Murray sat down with a Nigerian Christian woman named Deborah, 31, who is living in a camp for the internally displaced. Deborah was captured by the Boko Haram, a radical Islamist terrorist organization, and help captive by them for a year and a half. Boko Haram militants came to her village, slaughtered her husband and family before they abducted her and forced her to marry a 20-year-old terrorist, who later raped and impregnated her.  After a failed escape attempt, Deborah received 80 lashes as punishment.
She told Murray that she no longer fears death: "What sort of death would I be running from? I have already died twice."
Operation World estimates that Nigeria, while officially a secular state with a Muslim president, is 51% Christian and 45% Muslim.
CNS News reports that since 1999, "the West African nation of about 158 million people has been convulsed by ongoing attempts at imposing Islamic law in eight northern, mostly Muslim states, as well as in four other state where Christians predominate or where the numbers are fairly even."
Unarmed Christian villages in northern Nigeria are "sitting ducks" for Muslim Fulani tribesmen, "who have been armed with weaponry provided by elements in the national military." The Spectator reports that this a religiously motivated genocide, but it receives almost no attention:
"The locals daren't collect the freshest bodies… some who tried earlier have already been killed, spotted by the waiting militia and hacked down or shot. The Fulani are watching everything closely from the surrounding mountains. Every week, their progress across the northern states of Plateau and Kaduna continues. Every week, more massacres – another village burned, its church razed, its inhabitants slaughtered, raped or chased away."
Nigeria is number 12 on Open Door's World Watch List for Christian persecution globally, but is in the top ten in terms of overall violence.
However, according to Operation World, Nigeria now boasts a strong prayer movement, wide church growth and an expanding missionary movement, with more than 5,000 cross-cultural workers.
https://religiousfreedomcoalition.org/wp-content/uploads/2015/04/boko-haram-wide.jpg
355
620
Air Spark
https://religiousfreedomcoalition.org/wp-content/uploads/2020/03/RFCFinal.jpg
Air Spark
2017-02-22 16:18:18
2017-02-22 16:18:18
Nigeria's Forgotten Persecuted Christians