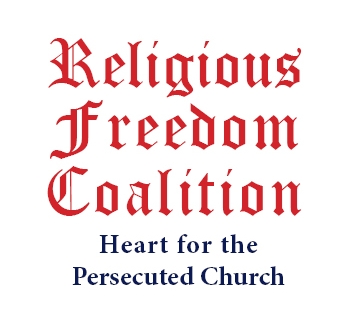 Statements made about the Religious Freedom Coalition at the Charity Navigator Internet site are false. Our 990 tax return to the IRS shows that more than 70% of our funds are used on program services. Charity Navigator – using an inhouse model applied generally to organizations they want to assault – determined that our "call to action" activities were fund raising. Charity Navigator determined that mailing pre-addressed postcards to recipients and asking that they be signed and mailed directly to their congressman and Senators was "fund raising." Of course this is ludicrous, and in my opinion, dishonest.
Charity Navigator is in fact claiming that the tax return filed by the Religious Freedom Coalition is fraudulent and that the independent auditor who prepares the return is dishonest. All this was ascertained by Charity Navigator by looking at our Internet site and never requesting any information from the Religious Freedom Coalition.
Special to note: The Better Business Bureau – which is NOT a fund-raising organization as is Charity Navigator, has published a report verifying that our fund raising expense is less than half of that claimed by Charity navigator.
What is Charity Navigator?: Charity Navigator is a fund-raising organization. It raises funds for itself by assaulting non-profits. If they don't have a dog to beat, they can't raise money — and they need a lot of money. The total compensation for the president of Charity Navigator is over $200,000 plus other benefits. In 2016 the gross of Charity Navigator was just about $1.5 million. His salary represents 13% of the gross revenue. (That percent dropped in 2017 as Charity Navigator doubled its take in fund-raising.) The CEO of Charity Navigator received total compensation that was greater than the entire Religious Freedom Coalition staff payroll in 2016.
The other six top employees at Charity Navigator are paid well over $100,00 a year each. Charity Navigator has a "marketing director" who earns over $100,00 a year and receives "other benefits" of well over $20,000 a year. What is a "marketing director?" Sounds a lot like a fund-raising job doesn't it. Charity Navigator is a money-making machine for the officers and staff, not unlike Southern Poverty Law Center (SPCL) which has also recently attacked the Religious Freedom Coalition.
Charity Navigator's rather dubious rating of the Religious Freedom Coalition came shortly after the attack by the SPLC, an organization that is centered around high incomes and perks for its officers and has moved assets to offshore accounts in the Caribbean. SPLC is an arm of the far, far left and places organizations holding traditional Christian views on a "hate map." Apparently assisting Christian families driven from their homes by Sunni Muslim terrorists is hate because we do not assist the families of the Sunni Muslim terrorists.
Note that Charity Navigator rarely rates an organization as small as the Religious Freedom Coalition. The decision by Charity Navigator to distort the Religious Freedom Coalition's 990 filing to the IRS was more than likely because of internal bias at Charity Navigator and was related to the SPLC's action.
A final note: Remember the Clinton Foundation and the millions of dollars raised for Haiti that never got there? Charity Navigator gave the Clinton Foundation its highest rating just before the presidential election in 2016. Charity Navigator also accepted an $18,000 donation from the Clinton Foundation. This donation was not cash but a "membership" that allowed Charity Navigator officers to attend Clinton Foundation events with the Clintons and Hollywood celebrities. That about sums up what Charity Navigator is about. While Charity Navigator claims to evaluate others, it is indeed itself nothing more than a self-serving fund-raising organization that raises millions of dollars a year to run an Internet site and stuff money in the pockets of its officers.
William J. Murray, Chairman
https://religiousfreedomcoalition.org/wp-content/uploads/2019/06/New-FB-Logo2.jpg
350
350
Air Spark
https://religiousfreedomcoalition.org/wp-content/uploads/2020/03/RFCFinal.jpg
Air Spark
2019-06-27 09:57:57
2019-08-16 16:09:55
Charity Navigator joins Southern Poverty Law Center in the attack against the Religious Freedom Coalition