Just a few steps to go: I am in the process of transferring funds to Nigeria to purchase land inside Jos city.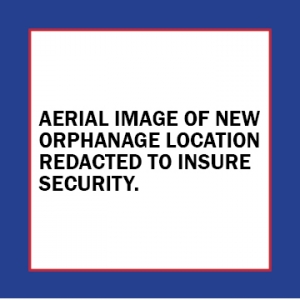 Because of the reputation of Nigeria for funds vanishing, the money is being transferred in separate smaller amounts in case of some loss.
In previous newsletters the cost of the property was pegged at $125,000 that included two adjoining parcels. After some negotiation we were able to add a third parcel that would allow better protection and give us additional area for growth.
The total cost of the land, including the third parcel and government fees, comes to $161,000. That includes sufficient buildings for the children including separate quarters for the boys and girls. There is space for some farming, but not nearly at the level of the farm we had in Miango which is far more rural.
At the same time, we are working to legally change the name of the orphanage to better reflect the area. We have submitted several names to the state, but as yet have not received the official approval.
Death toll mounts: Our orphanage is turning away children, as one Christian is killed for their faith every two hours in Nigeria. Thirteen Christians a day and 372 Christians a month are murdered because of their faith in the Lord.
Open Doors International, a group that monitors worldwide persecution of Christians, published a report revealing that 80% of all Christians who are murdered for their faith die in Nigeria. In 2021 the total killed was 4,650.
Even with this ongoing incredible toll, Joe Biden's State Department without any explanation, dropped Nigeria from the list of Countries of Particular Concern for religious freedom in October of 2021. Nigeria had been added by the Trump Administration in December of the previous year.
https://religiousfreedomcoalition.org/wp-content/uploads/2022/06/IMG_3050-scaled.jpg
1707
2560
Claire Marlowe
https://religiousfreedomcoalition.org/wp-content/uploads/2020/03/RFCFinal.jpg
Claire Marlowe
2022-06-10 11:54:31
2022-06-10 11:56:46
Moving Forward to a Permanent Home