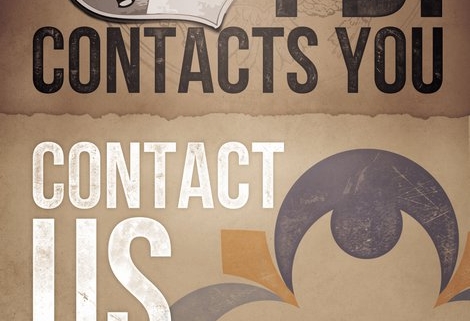 Editor: William J. Murray
Tell Congress: No Aid to Terrorists – Hundreds of copies of a petition to congressmen demanding that aid to Saudi supported terrorists in Syria be stopped have been delivered by fax. With Nobel Peace Prize winner Barack Obama about to order military strikes against the secular government of Syria, now is the time to tell your congressman to stop this insanity. Your signed petition will be faxed to your congressman free of charge. See Petition here! In this issue: Obama's rebels not "palatable" / Obama FBI continues to work with CAIR / Finally! An investigation of Planned Parenthood / Congressman remembers Constitution Day / Court rules in favor of National Motto / School trips to mosques, but not to churches / Attacks on Christians worldwide / Turkey: Renowned pianist jailed for blasphemy / Tanzania: Muslims throw acid on priest / Pakistan: Christians flee Islamic terror
The Presidency

Obama's rebels not "palatable" – Less than one-third of Syrian rebels "palatable" to Europe and USA, reports IHS Janes, the leading military think tank in the world, The stark assessment accords with the view of Western diplomats that less than one third of the opposition forces are "palatable" to Britain, while American envoys put the figure even lower. Bottom line: Most of those Obama supports in Syria are Islamic terrorists. Read more
Obama FBI continues to work with CAIR – The Federal Bureau of Investigation has recently been exposed for violating its own policies about collaborating with the Muslim Brotherhood front group known as the Council on American Islamic Relations (CAIR). Read more
Congress
Finally! An investigation of Planned Parenthood – In February, dozens of U.S. lawmakers sent a letter to the Government Accounting Office (GAO) asking for it to conduct a thorough investigation of the possible misuse of federal tax dollars by the abortion industry – including Planned Parenthood. The GAO finally responded to that letter and has agreed to begin an investigation. Read more
Congressman remembers Constitution Day – Liberals rarely mention Constitution Day, (why would they?) but social conservative Congressman Bill Posey (R-FL) wrote stirring commentary for the September 17th commemoration. Read more
Religion and Culture
Court rules in favor of National Motto – A New York federal district court has dismissed a challenge to the inclusion of our national motto, "In God We Trust," on United States currency. Forty-one Members of the House of Representatives signed an amicus curiae brief in May, filed by the American Center for Law and Justice and the American Catholic Lawyers Association supporting the motto. Read more
School trips to mosques but not churches – High school students in Tennessee were recently taken on a field trip to the Islamic Center of Nashville and were given Korans after the tour. They were also given a worksheet on Islam that described Islam as more tolerant of its conquered peoples than was the United States in its treatment of minorities. (Note: We have a black president.) Read more
International
Attacks on Christians worldwide – A new report details how Islamist attacks on Christians are increasing around the world with new attacks in Egypt, Syria, Nigeria, Indonesia, Iraq, Sudan, Pakistan and elsewhere. Read more

Turkey: Renowned pianist jailed for blasphemy – An Istanbul court on Friday sentenced Turkish pianist Fazil Say to 10 months in prison on charges of insulting Islamic religious values in comments he made on Twitter. Turkey also has more journalists in jail than any other nation in the world. Turkey is an American ally and a member of NATO. Read more
Tanzania: Muslims throw acid on priest – Rev. Joseph Anselmo Mwangamba stepped outside an Internet café on the outskirts of Zanzibar City, capital of the semi-autonomous island in the Indian Ocean about 25 kilometers (16 miles) off the coast of Tanzania, when the assailants threw acid on his face and chest. Read more
Pakistan: Christians flee Islamic terror – There was uncertainty Monday, September 16, about the whereabouts of dozens of Christian families who fled their homes in a village near the Pakistani city of Lahore after a local pastor was accused of blasphemy against Muhammad. Read more
More from the Religious Freedom Coalition
New Chairman's Report – Now available, the edition of the Chairman's Report for the Religious Freedom Coalition. In this issue by William J. Murray: The unbelievable lies to justify war on Syria / Kerry claims a 2003 photo from Iraq is proof of Syria chemical weapons / Democracy and Freedom are not synonymous / Egyptian Style Democracy for America? / Radical GOP Senate standoff – Read more
Follow us on Twitter @rfcnet
Christian Bookstore and more – books, CD's, DVD's, cards and much more available at the Religious Freedom Coalition Internet Store. Please visit today!
https://religiousfreedomcoalition.org/wp-content/uploads/2013/09/CAIRFBIposter.jpg
720
470
Air Spark
https://religiousfreedomcoalition.org/wp-content/uploads/2020/03/RFCFinal.jpg
Air Spark
2013-09-20 15:21:35
2013-09-20 15:21:35
Washington Report- September 20th, 2013