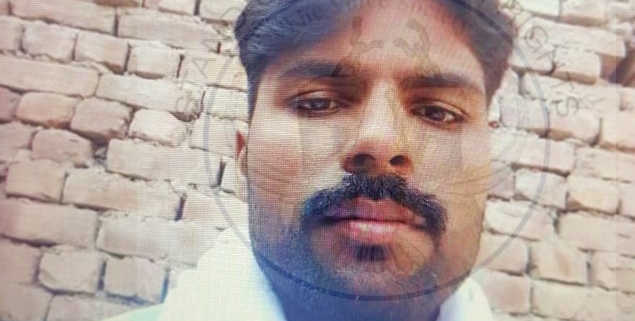 In several Muslim countries Christians are in prison and often facing death after being falsely accused of blasphemy toward Islam. Often this is done to steal property or as some personal revenge.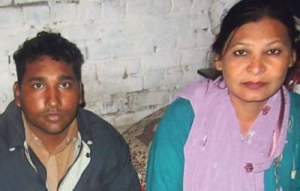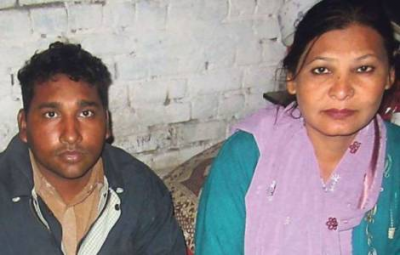 Just one current example in Pakistan is Shafqat Emmanuel, who is partially paralyzed and his wife, Shagufta Kausar. They were accused by a local imam of committing blasphemy in 2013. They were both sentenced to death and have both been on death row for six years as appeals drag on and on.
What has the United States done about the many Christians imprisoned in Pakistan? Since the arrests of this one couple the United States has sold hundreds of millions of dollars' worth of military equipment to Pakistan. Pakistan has 76 American F-16 fighter jets and is currently negotiating to buy even more advanced military equipment. Pakistan also has nuclear weapons and is not a party to the nuclear test ban treaty.
Note: Working behind the scene with upper level Pakistani officials, Ambassador Sam Brownback managed to secure the release of Asia Bibi in 2019. She had served nine years on death row for the alleged crime of drinking from a Muslim well which is considered an act of blasphemy. Before her arrest she had been beaten nearly to death by a Sunni Muslim mob in front of her 9-year-old daughter. Asia Bibi now lives in Canada with her husband and now 18-year-old daughter.
The only good news about Pakistan is that Tony Perkins, chairman of USCIRF worked with Ambassador Brownback to get Pakistan designated in 2019 as a Country of Particular Concern under the International Religious Freedom Act of 1998 for having engaged in or tolerated "systematic, ongoing, [and] egregious violations of religious freedom."
But overall, the deranged logic inside the beltway that refuses to see any threat from Sunni Islam continues. The Congress and White House still view Sunni Muslims as allies of the United States. Yet every terror attack against the West in the last 20 years has been by Sunni Muslims. Pakistan even refused to allow the United States to use its territory for the invasion of Afghanistan to topple the Taliban in 2002 and Osama bin Laden lived there openly after 9-11 until killed by Navy Seals in 2011.
UPDATE: a new arrest of a Christian for blasphemy. Learn more here.
https://religiousfreedomcoalition.org/wp-content/uploads/2020/08/newsimage1596990970.jpeg
653
635
Claire Marlowe
https://religiousfreedomcoalition.org/wp-content/uploads/2020/03/RFCFinal.jpg
Claire Marlowe
2020-08-12 13:32:01
2020-08-12 13:32:48
Pakistan Christians Are Falsely Accused for Blasphemy