Covid-19 no joke in the Middle East: I have lost friends in the Middle East who died from complications of Covid-19. Iraq has been hit badly. The medical system never recovered from the first Gulf War. The "shock and awe" campaign waged by President George H.W. Bush destroyed the infrastructure of the nation run by dictator Saddam Hussein.
Between the first and second Gulf Wars, sanctions against Iraq that were similar to those against Iran crippled the country economically. There was not much to defend when we invaded Iraq again in 2003. There were several brutal uprisings against our occupation and 4,491 American servicemen lost their lives as well as tens of thousands of Iraqis.
Then came the Islamic State takeover of most of northern Iraq. The Islamic State targeted the hospitals and kidnapped doctors and nurses.
Since 2003 the medical system in Iraq has had to be rebuilt repeatedly. The system was not prepared for a pandemic and the death rates are high. Christians are put on the bottom of the waiting list.
Oxygen Concentrator for Jordan: Jordan suffered from both Iraq wars, and also from the Islamic State uprising in Iraq and Syria, because of the influx of refugees. As of this year there are 750,000 Iraqi and Syrian refugees in Jordan. There are also 2,000,000 registered Palestinian refugees and their descendants from Israel. Over 25% of Jordan's 10,000,000 residents are classified as refugees.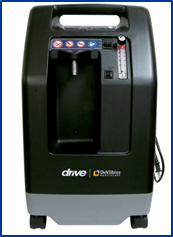 Jordan outside of Amman is impoverished. The nation has no natural resources such as oil to sell. Jordan imports energy products as well as some food.
Because of the number of refugees who are not paying taxes, the health care system is strained, and as in most majority Muslim nations Christians are often told there is no room in the hospital.
A member of the staff of our ministry partner in Jordan contracted Covid-19 recently and was told he had to go onto oxygen immediately. He was told there was no room at the hospital. The ministry could not locate any available oxygen cylinders available to buy.
We found a French retailer in Amman, Jordan that had one10 liter per minute oxygen concentrator available and we bought it. With oxygen available the staff member recovered, and the machine has since been used by another victim of Covid-19.
Jordan and Iraq are for the most part now using Chinese vaccines that are not that effective. Slowly the situation is normalizing, and I hope to hold our Christmas programs with large groups this year in the Middle East.
Please be in prayer for our partners and all Christians in the Middle East.
William J. Murray, President
https://religiousfreedomcoalition.org/wp-content/uploads/2021/05/Picture-148.jpg
940
1253
Claire Marlowe
https://religiousfreedomcoalition.org/wp-content/uploads/2020/03/RFCFinal.jpg
Claire Marlowe
2021-05-19 13:34:54
2021-05-19 13:35:33
Saving a Life