Just a few short months ago we invested just $7,000 to rent about five acres of land and buy seed, fertilizers and hand tools for the orphanage children to start their own farm. Based on the estimates of the crop and the wholesale cost of food, the farm will produce $28,000 worth of food or four times our investment!
Hundreds of pounds of Irish potatoes have already been harvested and there are more to come.
But the farm is a lot more than the food it is producing. The orphaned children are learning farming skills and reliance on themselves rather than on charity. As they age out of the orphanage these lessons are important to learn.
Unlike with a commercial farm, none of the crop will be sold. It will be consumed by the orphanage children — except for 10% of the crop they are tithing to another orphanage. If the farm is to produce once again next year, the orphanage will need our help.
Just a few days ago, we received this update from the orphanage:
"We praise God for the farm project. So far, we have harvested 10 bags (50 kg) of Irish Potatoes from 2 baskets of the seedlings. We gave one bag of the Irish potatoes as a tithe to another orphanage. Secondly, we harvested one bag of 50 kg maize for immediate consumption in the camp. The remaining will be harvested after it has been dried by the month of November. Also, soy beans, groundnut and sweet potatoes shall all be harvested by November. We are praying along for God's divine provision to you all. Thank you once again."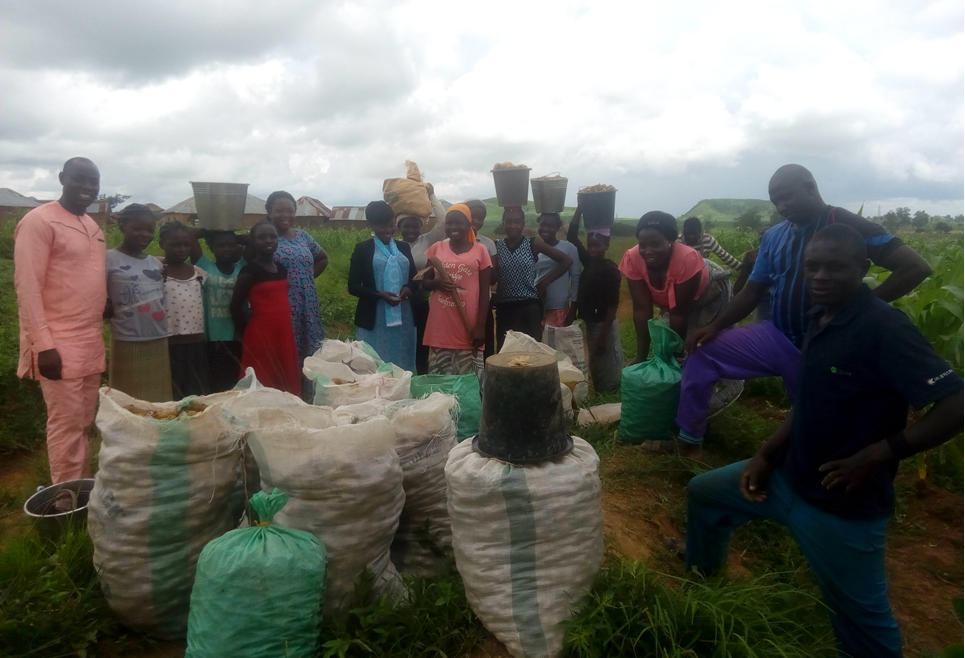 https://religiousfreedomcoalition.org/wp-content/uploads/2019/09/Crop-N12.jpg
1080
810
Claire Marlowe
https://religiousfreedomcoalition.org/wp-content/uploads/2020/03/RFCFinal.jpg
Claire Marlowe
2019-09-19 10:35:32
2019-09-19 10:36:02
Nigerian Farm Update