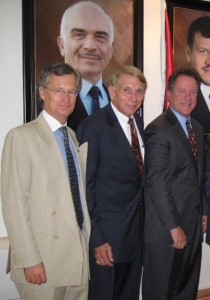 I'm not the only author at the Religious Freedom Coalition
Bestselling author and internationally recognized journalist Ken Timmerman is a long-time member of the Board of Directors of the Religious Freedom Coalition. His newest book, And the Rest is History, is now available.
Ken and I have been on fact finding missions together in the past and I have watched him in action as a true journalist.
Ken Timmerman is far more than a New York Times best selling author of current event books.
As a war correspondent he was once held captive in Lebanon by a Muslim militia. He has risked his life to bring the truth to Americans. James Woolsey, the former director of the Central Intelligence Agency wrote to Ken Timmerman saying:
"I have followed for some time your excellent reporting on the Mid-East. You consistently provide insights and facts nowhere else available to the public. Your professionalism and persistence make a great contribution to our understanding, to the public debate, and ultimately to our national security."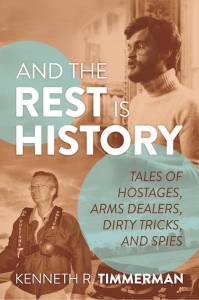 Ken's newest book, And the Rest is History, was Amazon's number one bestselling book three weeks before it was released.
Ken Timmerman has kept a lot of secrets during his decades long career as a journalist and now those secrets are in his newest book, And the Rest is History.
In And the Rest is History, you will find incredible inside stories of his career including his knowledge of arms dealers, dirty tricks by nations and spies. He knows a lot about spies, he was one.
In this amazing autobiography he includes his personal journey from left leaning secularist to a relationship with the Lord. And the Rest is History is a personal testimony to the power of journalistic and spiritual truth.
For more about Ken Timmerman and his extraordinary life as a journalist visit his Internet site at www.KenTimmerman.com
William J. Murray, President
https://religiousfreedomcoalition.org/wp-content/uploads/2022/11/content.jpeg
1932
1280
Claire Marlowe
https://religiousfreedomcoalition.org/wp-content/uploads/2020/03/RFCFinal.jpg
Claire Marlowe
2022-11-16 10:30:28
2022-11-16 10:38:35
RFC Board Member Releases New Book